I don't often get the opportunity to learn much about what's coming. Occasionally, I luck into something, however. Like this beauty: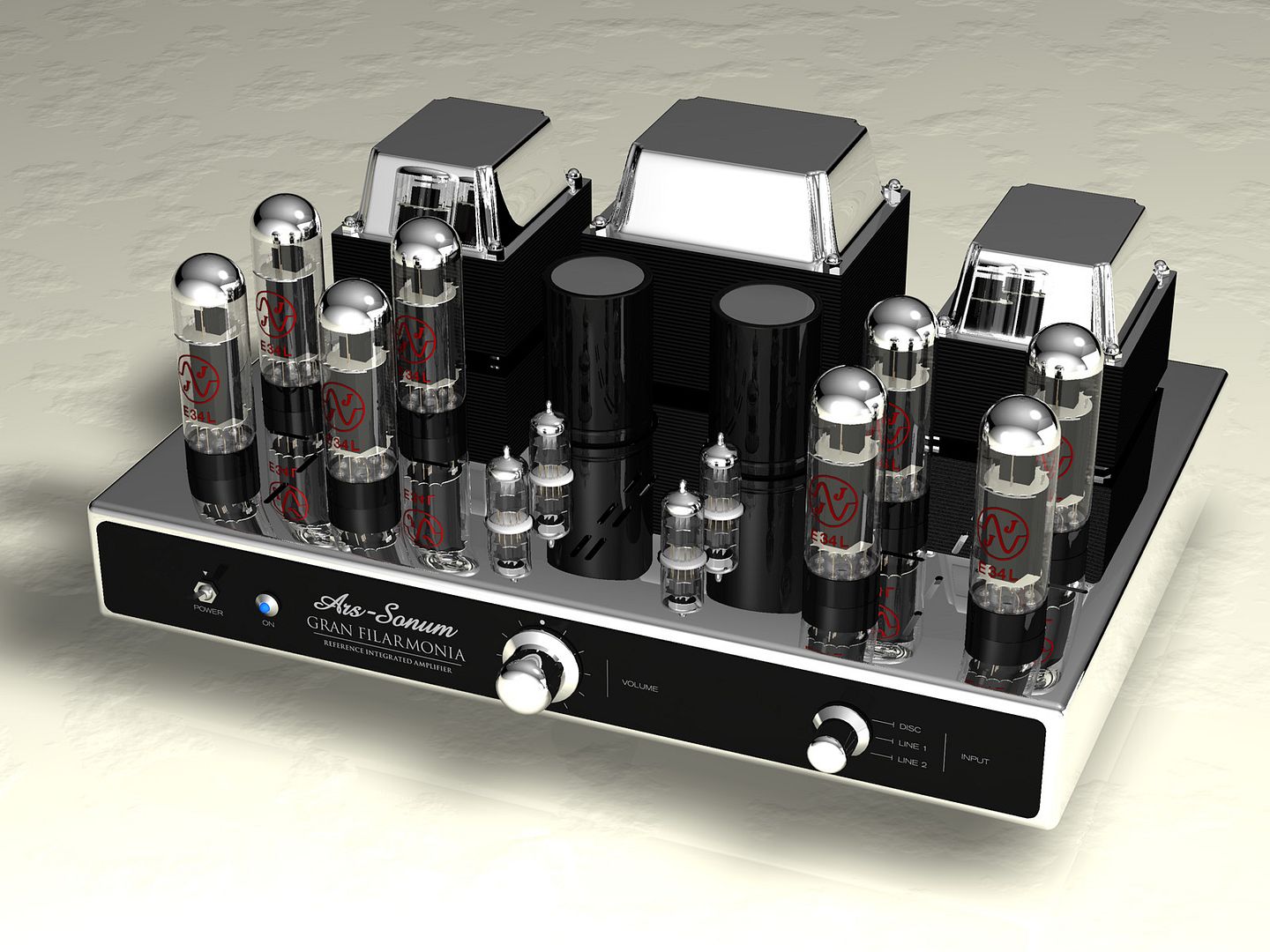 This is the new Ars Sonum Gran Filarmonia, coming this summer to a Merlin dealer near you. All I know is that this looks like a significant upgrade from the Filarmonia SE that graced my rack until last summer. The Gran Fila will double the output of the Fila SE to a tasty 60wpc of E34L goodness. It'll also boast the ability to sport a tape loop (for your BAM) and a variable line-out, in addition to the 3 inputs and regular Cardas binding posts for the stereo outs. As expected, new Cardas wiring will be used throughout, and the amp will be jammed with all manner of audio-grade caps and whatnot. The word is that this will be the amp that will be best match the new "Master" series of Merlin speakers as it will feature all the same wiring and electronics found in the top VSMs. And if my memory serves, my suspicion is that 60wpc will be the sweet spot for driving the VSMs. Pricing is still TBD, but I'd expect something close to $10,000 MSRP, which the kind folks at Merlin will probably be willing to work with you on. Preliminary ordering is going on right now, and if I had to guess, I suspect that general orderability will not be before midsummer. FCS probably won't be till Q4.
Another little bird told me that Steelhead from Manley Labs will be getting a face lift this year. Their capable surgeons will be tweaking the design to provide a more user-friendly version of this classic phono preamp, a perennial Stereophile Class-A component. Changes will include the excision of the volume pot and the line-ins, as well as some of the less commonly used loading and gain stages. My understanding is that the topology will remain the same (or be tweaked in beneficial ways), but that the sacrifice of the line-stage features will lead to a more wallet-friendly price tag. I have no idea what that might be, though, but given that the current Steelhead just say a modest price bump to $8000 MSRP, I don't suspect that we're talking much more than 20% off the "flagship", which supposedly will remain in production. Expect FCS sometime in the second half.