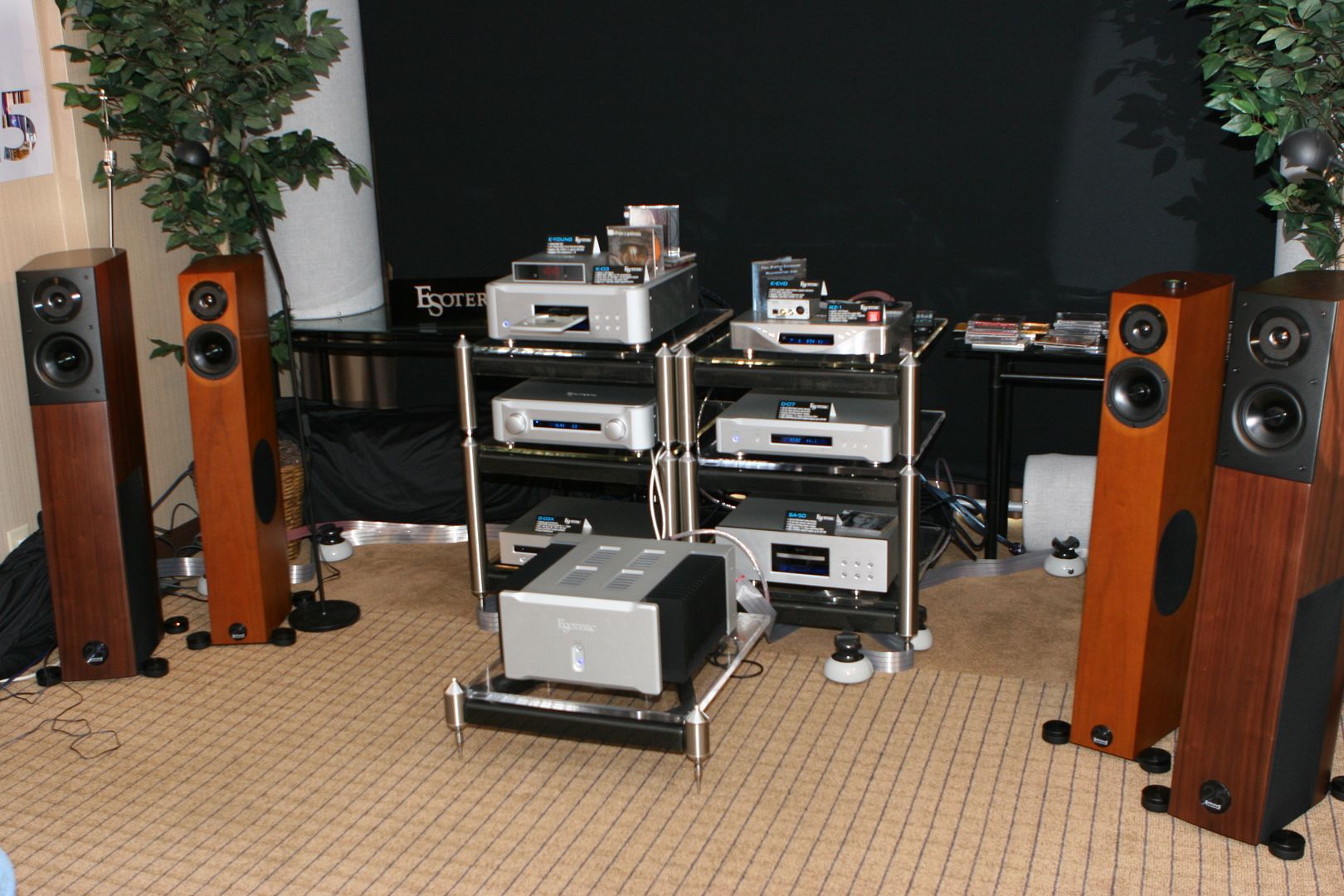 The Audio Physic speakers were fronted by some spectacular electronics from Esoteric. Prominently displayed? The new $13,000 K-03 SACD/DAC. I have to admit it — it's hot. Sadly, it wasn't playing every time I stopped in. However, the Esoteric RZ-1 integrated proved very capable driving the German Audio Physic Virgo 25 speakers, and that big Esoteric amp/pre separates produced some compelling music. Everyone has always told me all manner of horrible things about the "Esoteric sound" — thin, lean, metallic, dry — and I can happily state that none of that was true of this room.
This was also one of those rooms that mixed things up quite a bit, so every time I went in, some different combo was playing. Now, everything in this room was unfamiliar to me, so I have no way to suss out what contributed to what, but I can say that the sound quality was very fine. What I needed was a lot more time in this room to sort through all the options!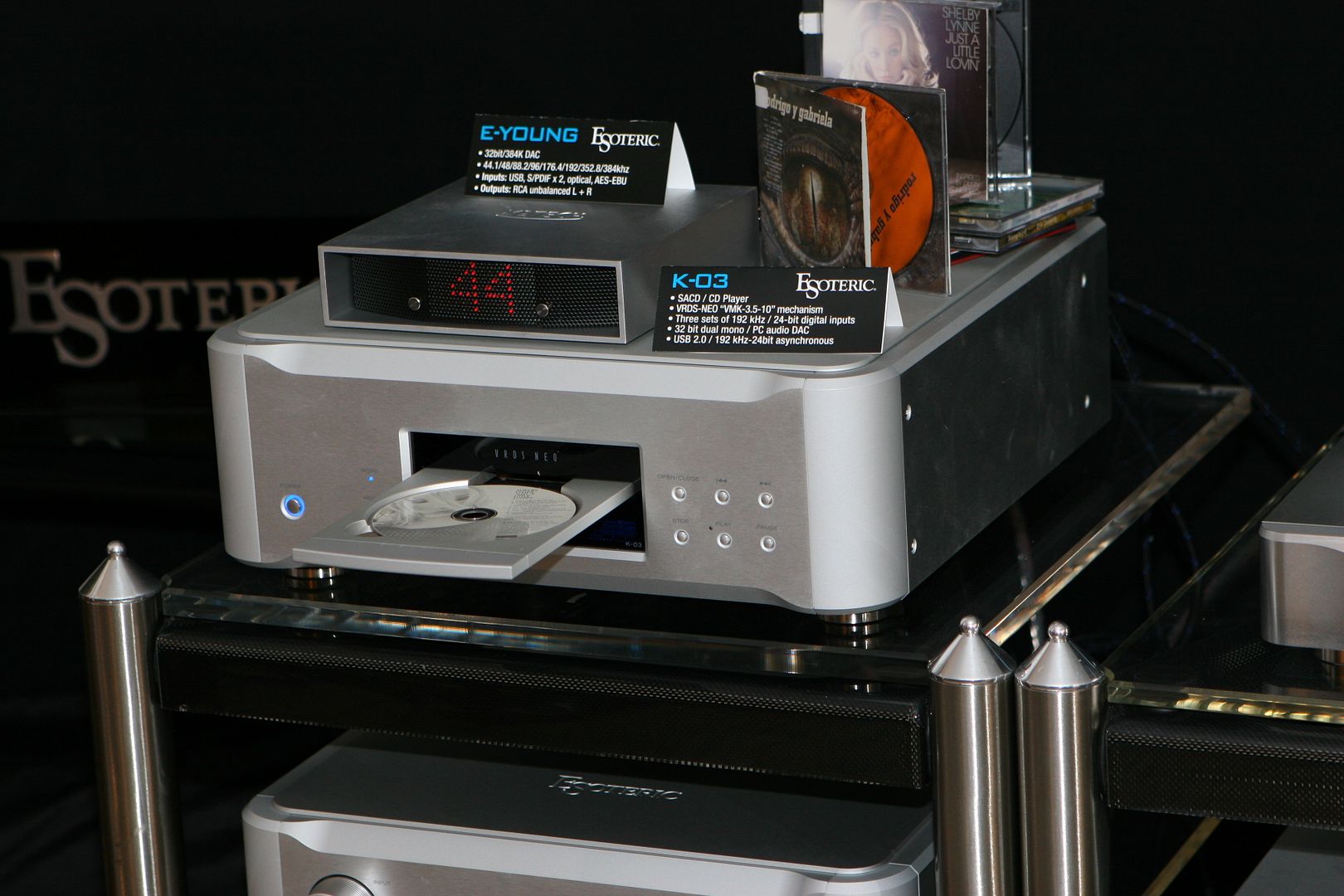 Notice anything interesting? That big digital display on top of the K-03 is an M2Tech Young DAC. Sneaky!