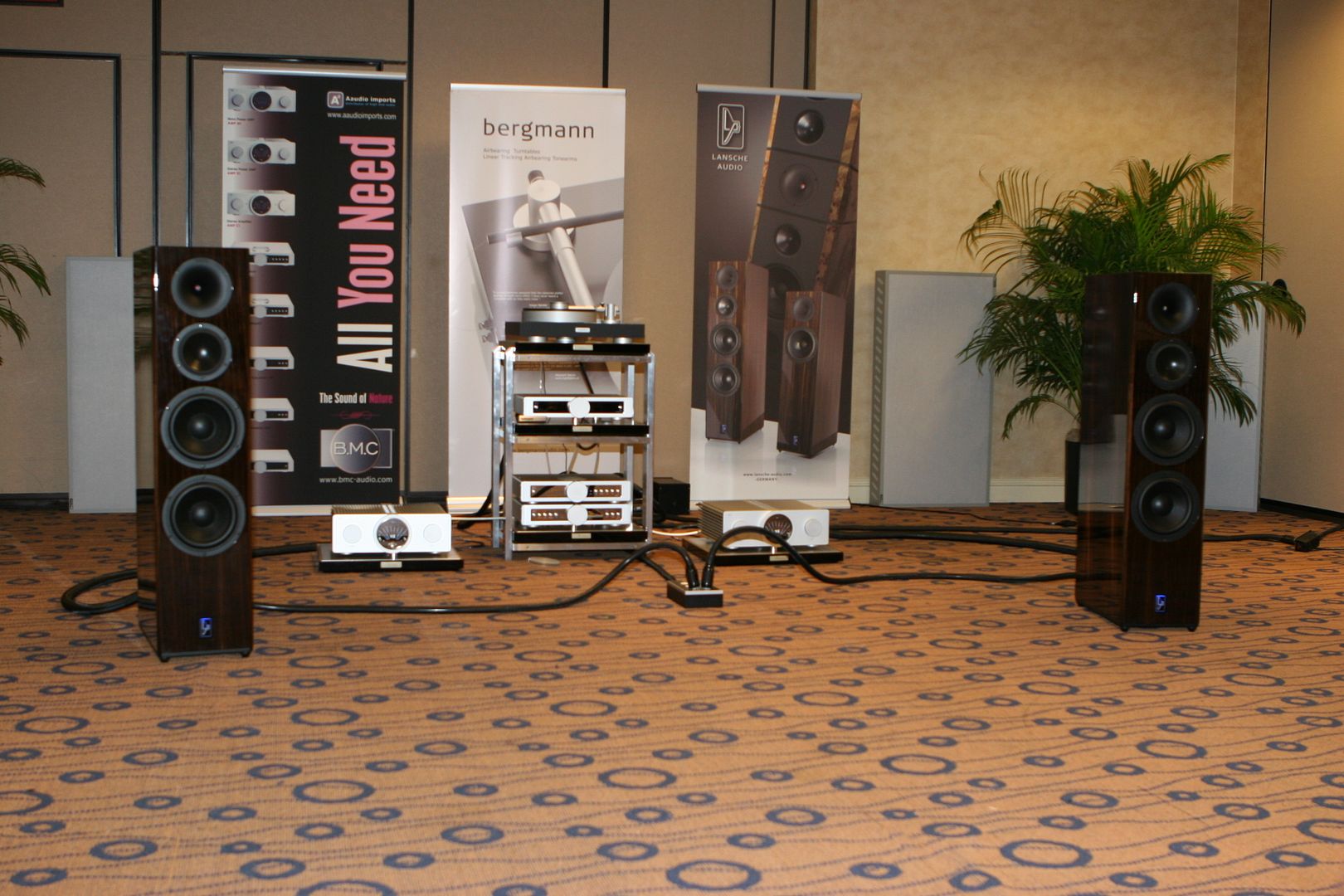 Aaudio/CruzeFirst had a mega system on display: Lansche No. 5.1 loudspeakers ($45,000/pair), BMC AMP M1 monoblock power amplifiers ($15,580/pair), BMC BDCD1 belt-drive CD player/transport ($5790), BMC DAC1 PRE D/A converter/preamp ($5790), and BMC MCCI MC phono preamp ($3890).
The sound in this spacious, well-treated room was great. Jeff Fox, my compatriot and guide for the day, in from Command Performance A/V in Falls Church VA, had nothing but glowing things to say about that plasma tweeter sported by the Lansche speakers. Plasma tweeter? Plasma? Yeah. Nutty!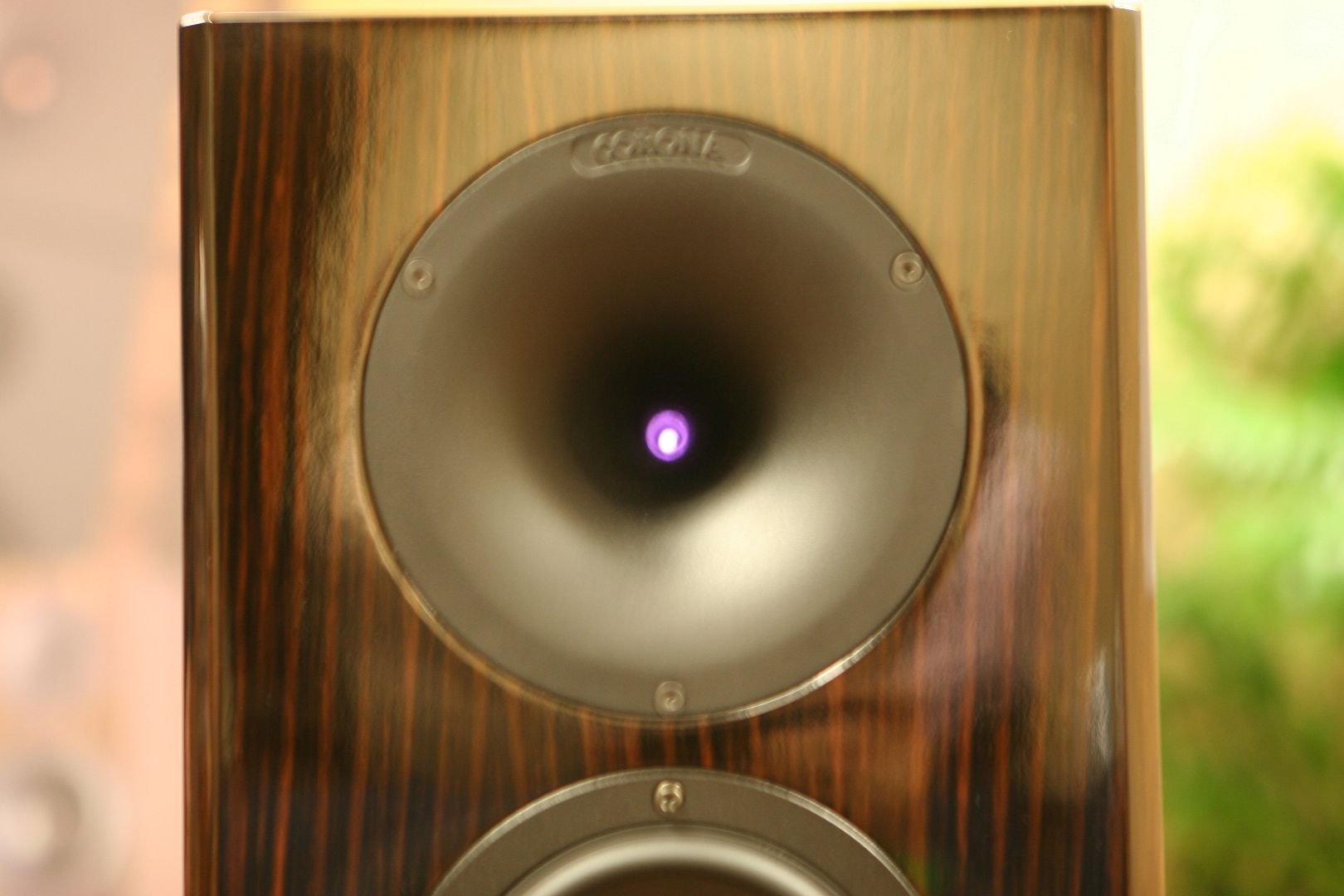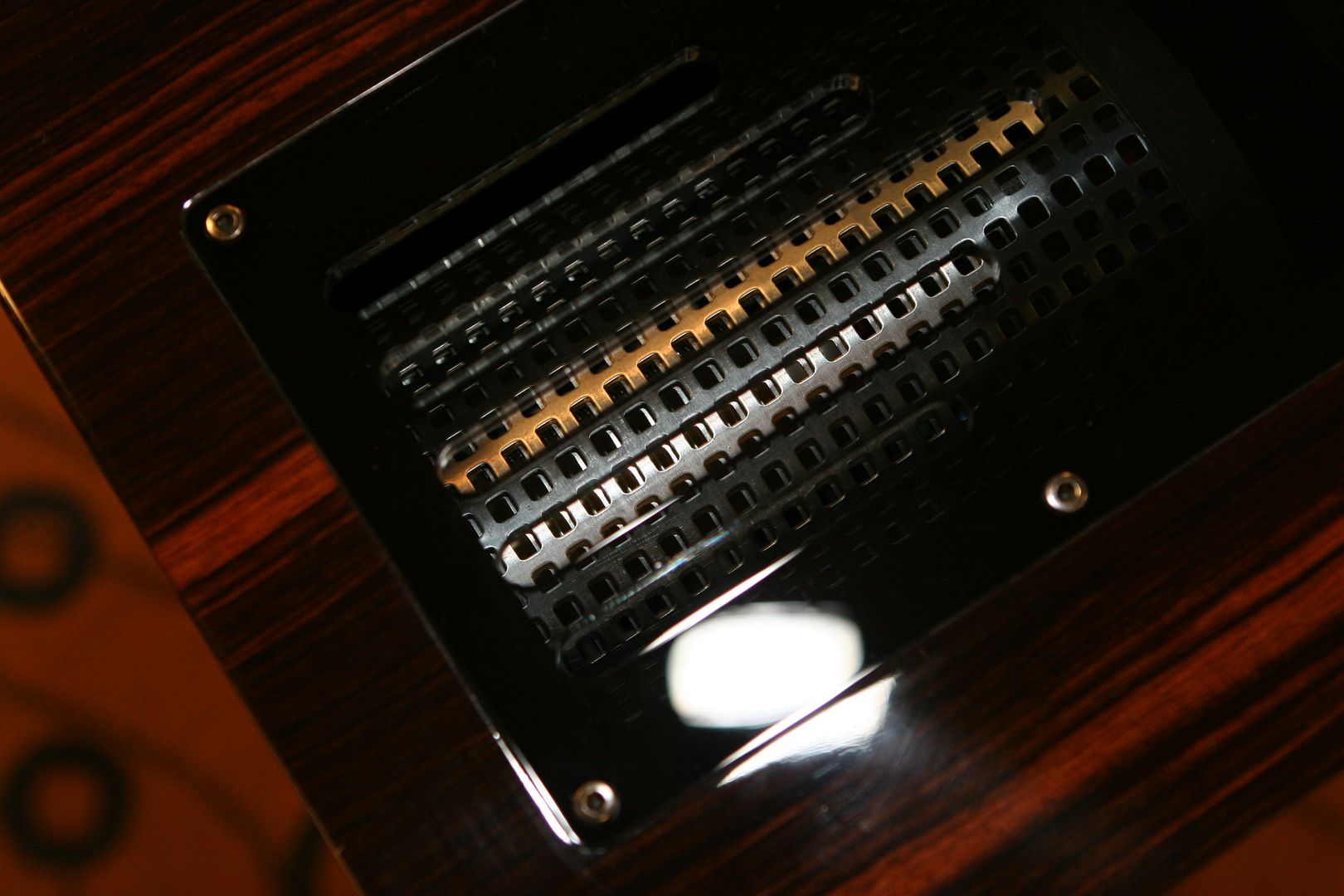 Each speaker has an on-button on the rear of the speaker, between the rear-firing ports, and must be plugged in. The picture on the left shows the glowing bits deep in the horn-loaded tweeter. The picture on the right shows the venting for that tweeter, and yes, the heat output was significant. Not like OTL tube amp hot, but yes, quite warm.
Many audiophiles view the plasma tweeter as the fastest, best-sounding, and most advanced on the market. Now, I may be totally alone in this, but I have to admit that I worry about this design. I was there at RMAF when the Acapella demo blew one of their plasma tweeters … and the speakers just sat around for the rest of the show. Tragedy! But is this uncommon? I really have no idea, but I'm guessing that a hot, powered tweeter is going to be significantly more stressed than one that isn't. And that makes me worry. On the flip side, the speakers aren't exactly entry-level. Their $45k price tag includes an expectation that buyers are … ah … flush. A couple of grand for a replacement tweeter might not be a big deal, then.
[Sigh]. Some day ….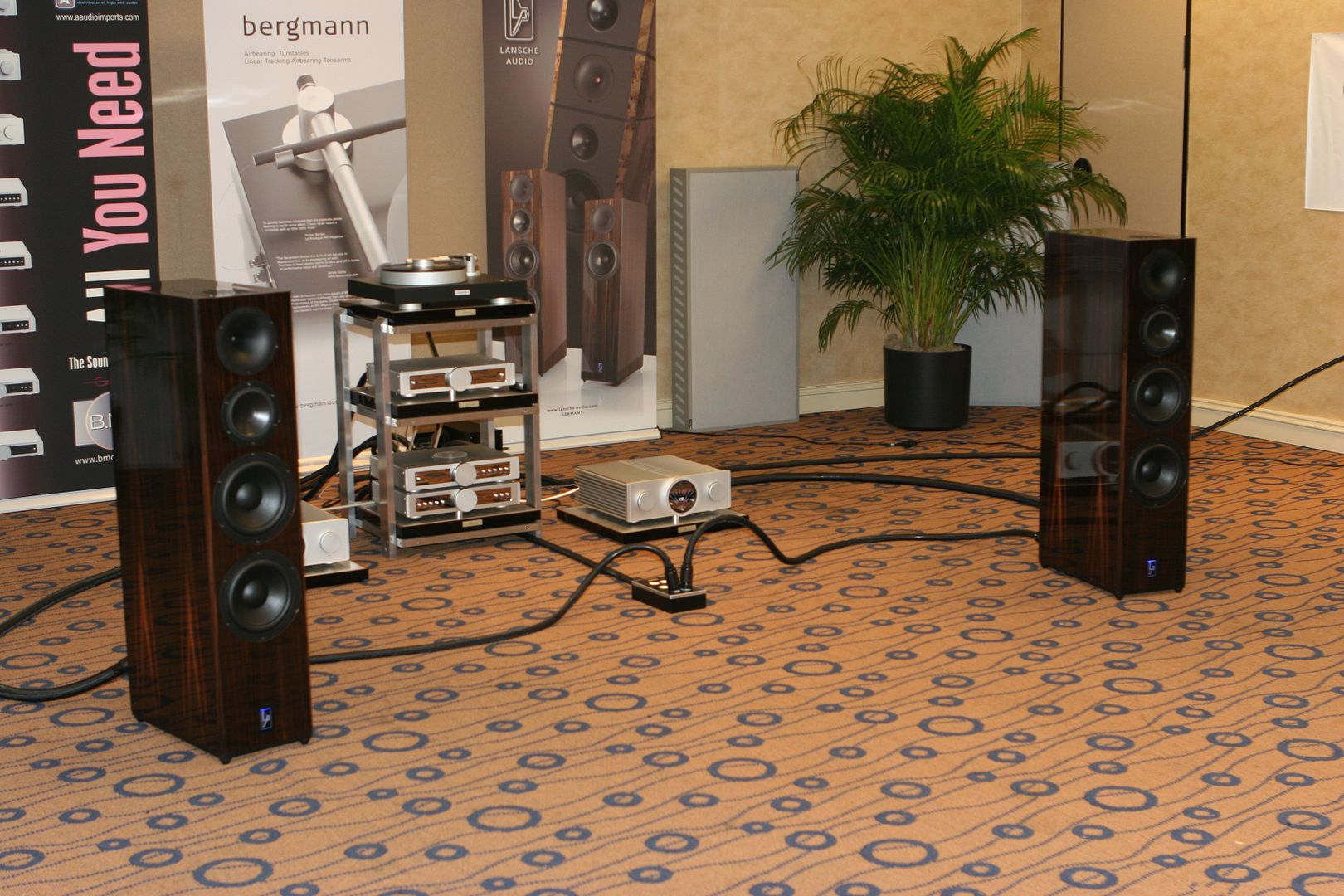 The role of "supporting actor" fell the components from Balanced Music Concept (BMC). The BMC gear on display here was my favorite at the show. The amps were huge. Glass and metal. With dials and giant knobs. Oh, baby.
I had the opportunity to receive a lecture on the design and function of the big BMC M1 monoblocks. They're Class A, producing 200wpc, and use some proprietary technologies that were way over my head to produce clean, distortion-free current & voltage across the entirety of the band. This is really unusual. Distortion free? Apparently so. More details can be found in their downloadable manual from the BMC website. This is going to take some education on my part to figure out what, exactly, they're talking about but suffice it to say "it's different" and "awesome". The sound that these amps were able to produce on my torture tracks ("Come On Over", off of Jem's Finally Woken CD, is always a fun one to pull out at an audio show) was flawless. If I'd had access to this gear before I bought my beloved Plinius stack there would be a different look in my listening room.