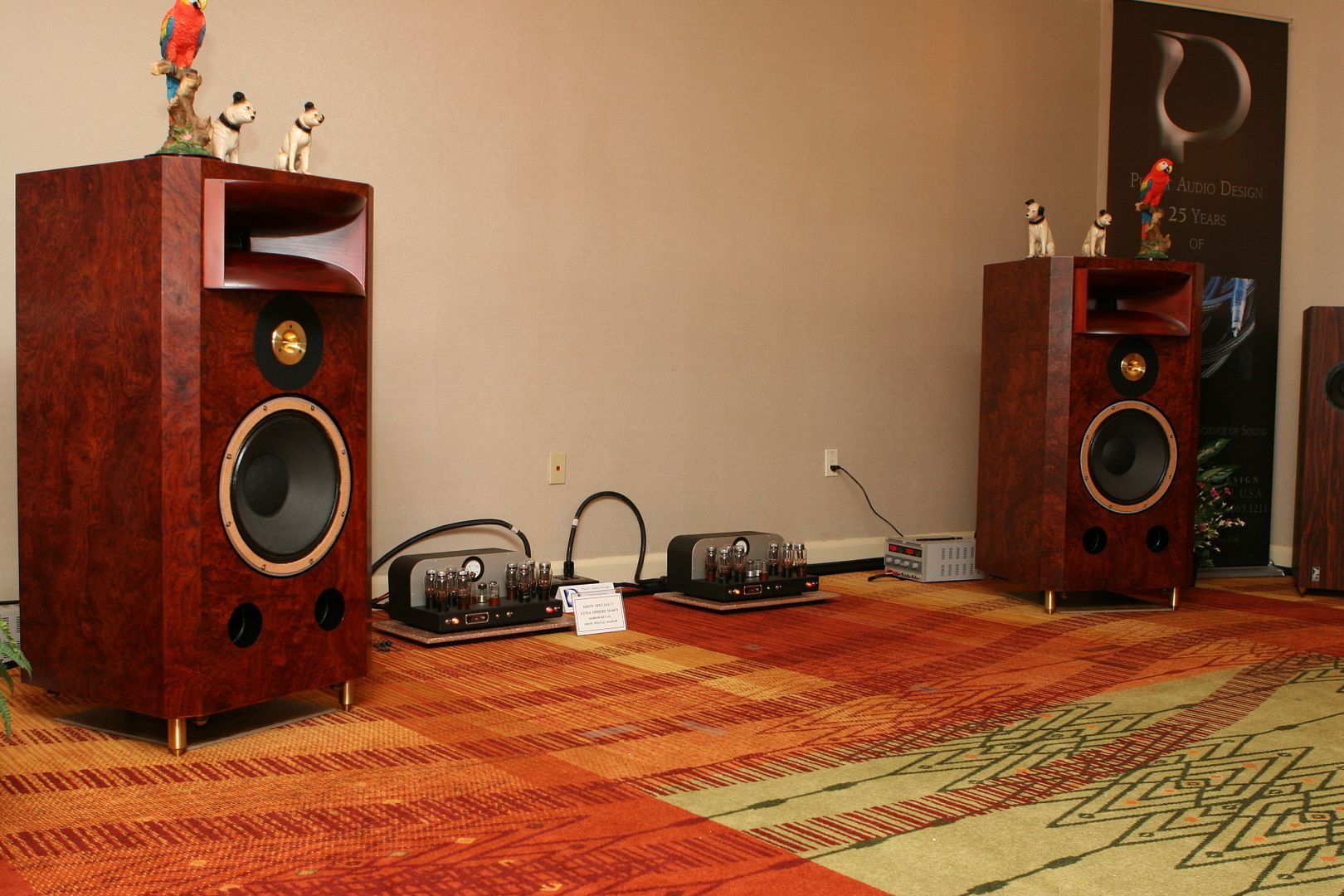 I love the look of the big Classics, though I suspect my wife would be less thrilled. Big, burled, robust – and Classic Audio's $25k T-3.4 Project practically screams 'upscale' and 'vintage' to me. However they hit you, what they are is serious furniture, most definitely. If I had a (much) larger room, I could see these speakers being tremendous conversation pieces and capable of great entertainment, but I can also imagine that my significant other wouldn't be thrilled by their sheer size. Oh well. Maybe when we inherit that English manor house.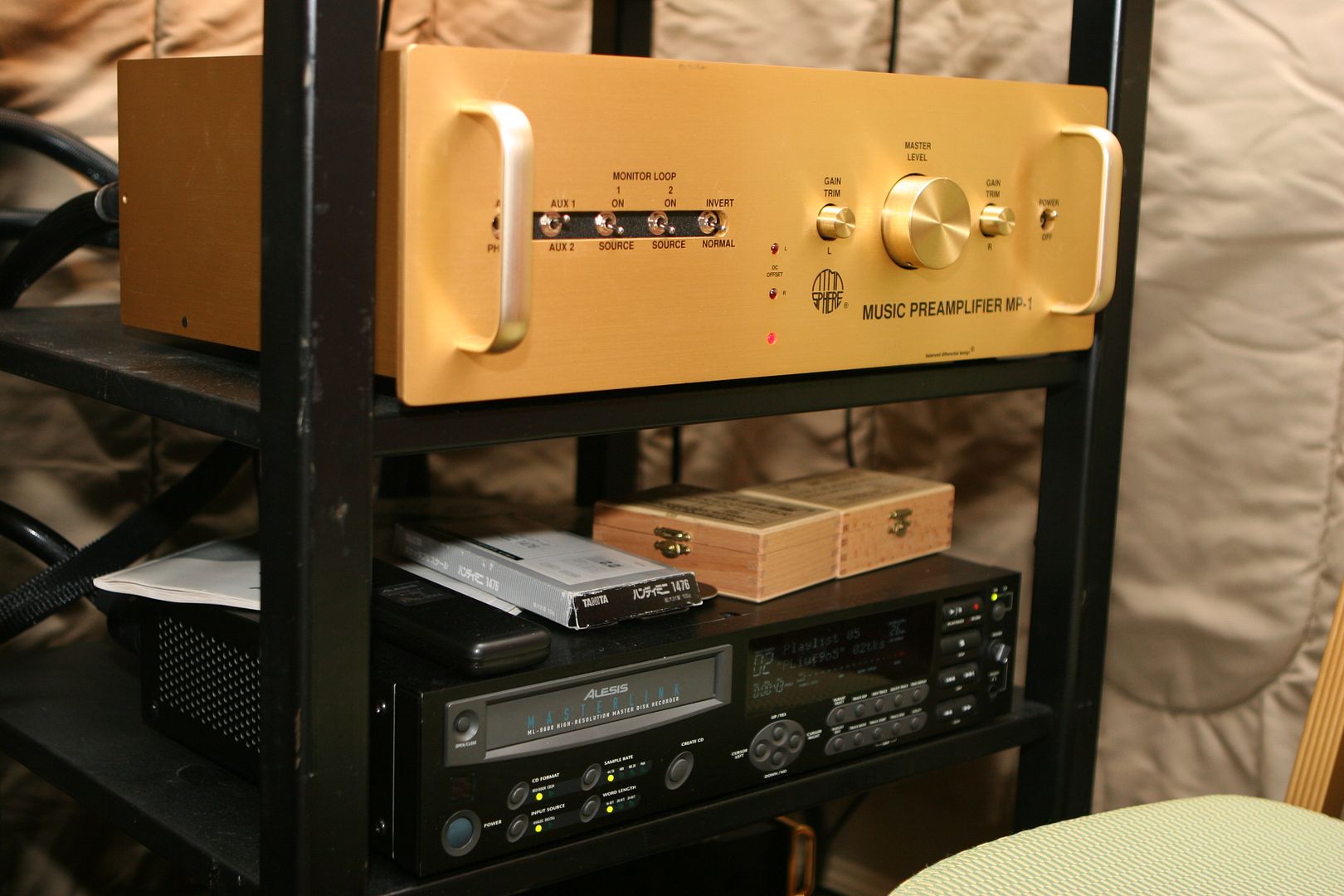 With a 16ohm tap, these monsters beg for tubes. In fact, in the last several shows, I've never seen them driven by anything other than Atma-Sphere OTLs and preamp. I'm guessing someone at Classic finds the synergy appealing. Anyway, I'm a fan! The sound was fast, rich and warm with great air and presence.
Fronting the system was some superlative digital gear Made in the USA from Stahl-Tek. Though (very) pricey, the top-loading $37k "Opus CDT" CD transport and matching $35k "Opus D/A" DAC were as oversized and robust as the speakers that they played with, even if their modern all-aluminum finish put them on the other side of the fashion spectrum.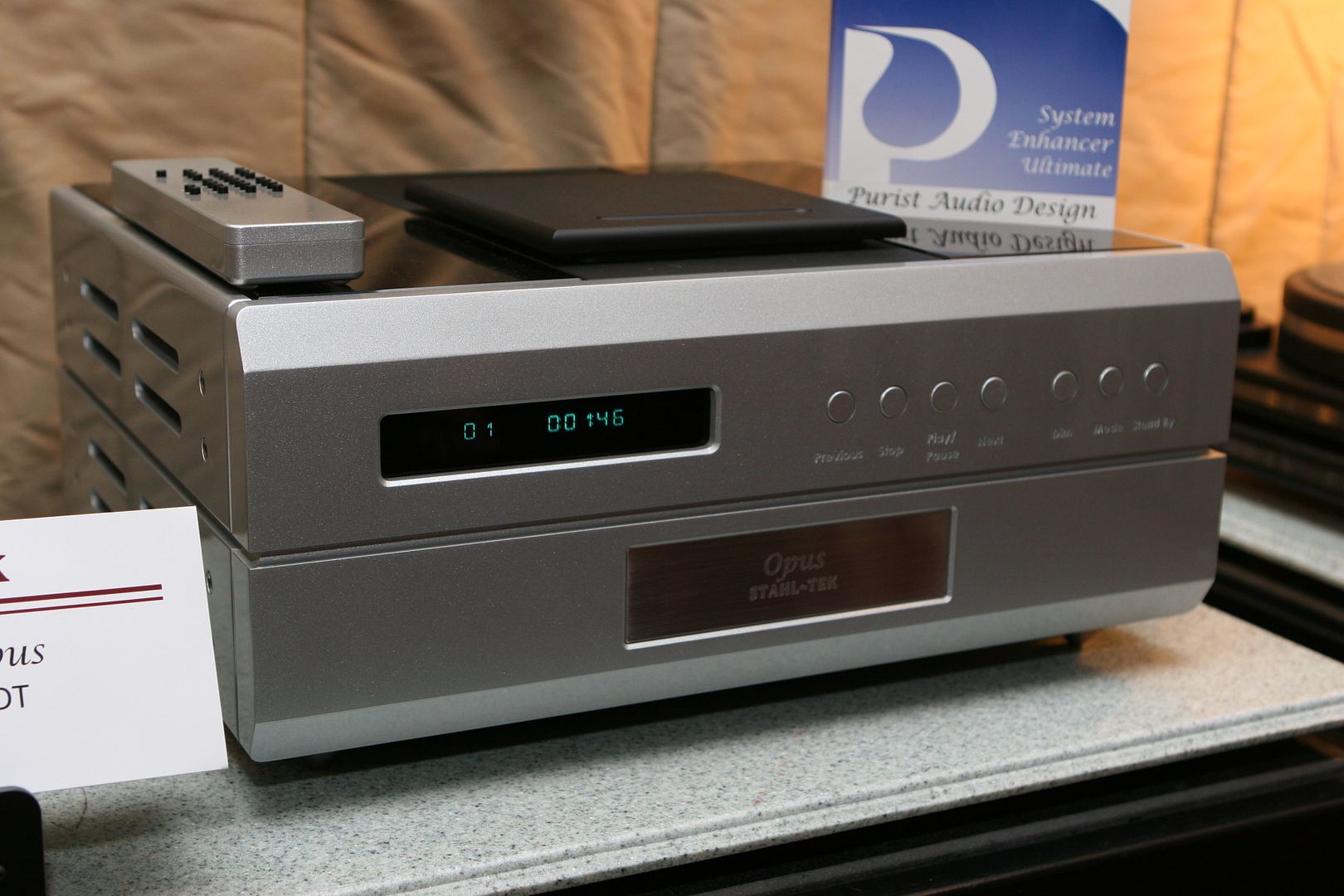 For the computer nerds, the Opus D/A sports a host of interesting digital inputs, including I2S over HDMI, S/PDIF over coax, BNC and AES/EBU … and yes, async USB. All interfaces support 24bit/192kHz resolution. The Opus CDT also sports an I2S over HDMI output and S/PDIF over AES, BNC and coax.
All in all, a very enjoyable first stop.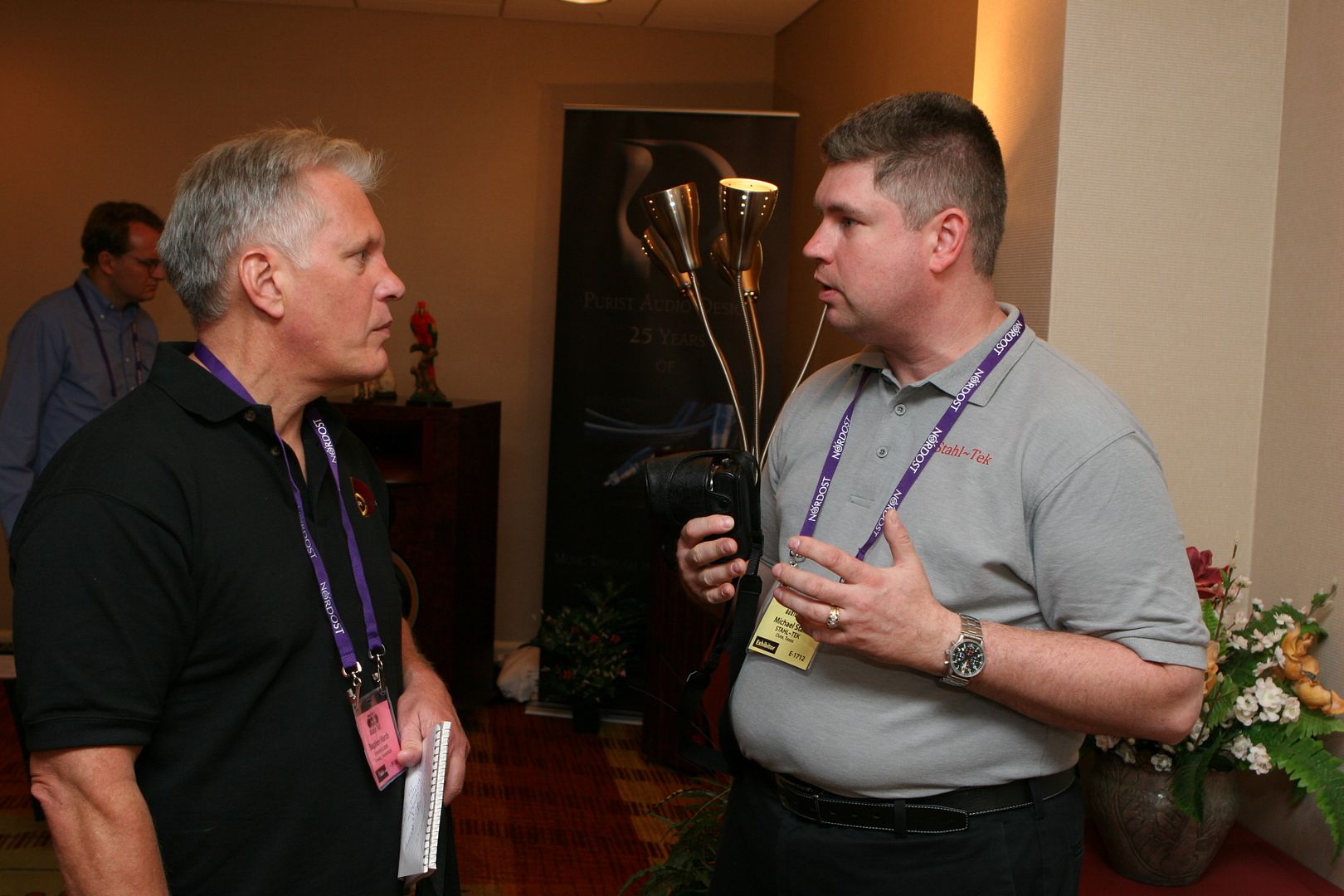 Mr. Stahl getting grilled by Stephen Marsh.