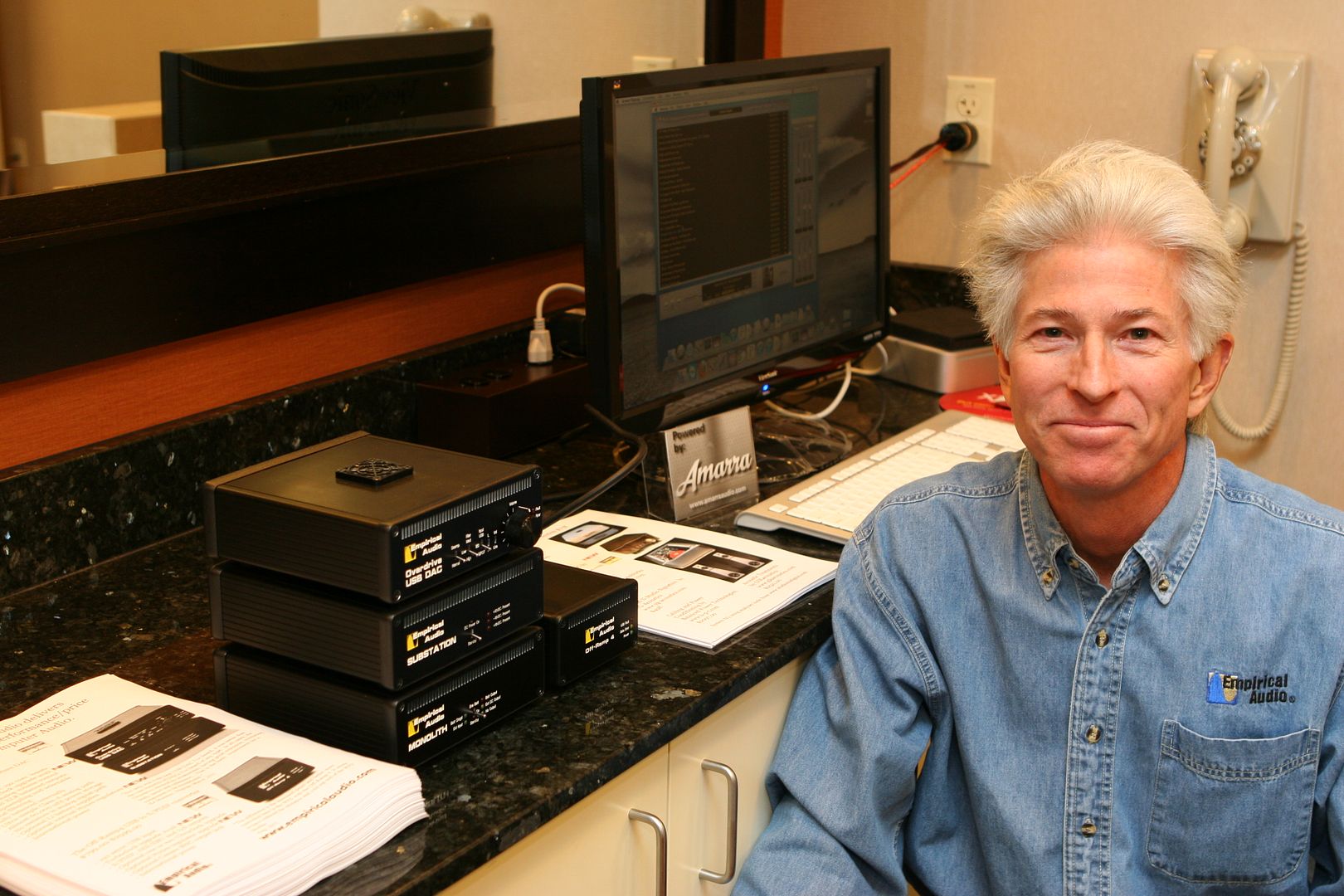 Steven Nugent's Empirical Audio was the first room I found YG Acoustics in at the show. Little did I know that this would be one of the year's recurring themes. A significant upgrade from last year's showing with the then-new Salk Soundscape (sorry, Salk fans), these YG Kipod II Signature ($49k) were fronted by Empirical-modified JC-1 amps from Parasound ($10k), with the signal coming from Steve's new DAC, fed by a Mach2Music Mac Mini server. Everything was plugged into a Balanced Power Technologies power conditioner and BPT cabling was used throughout. Room treatments came courtesy of GIK Acoustics.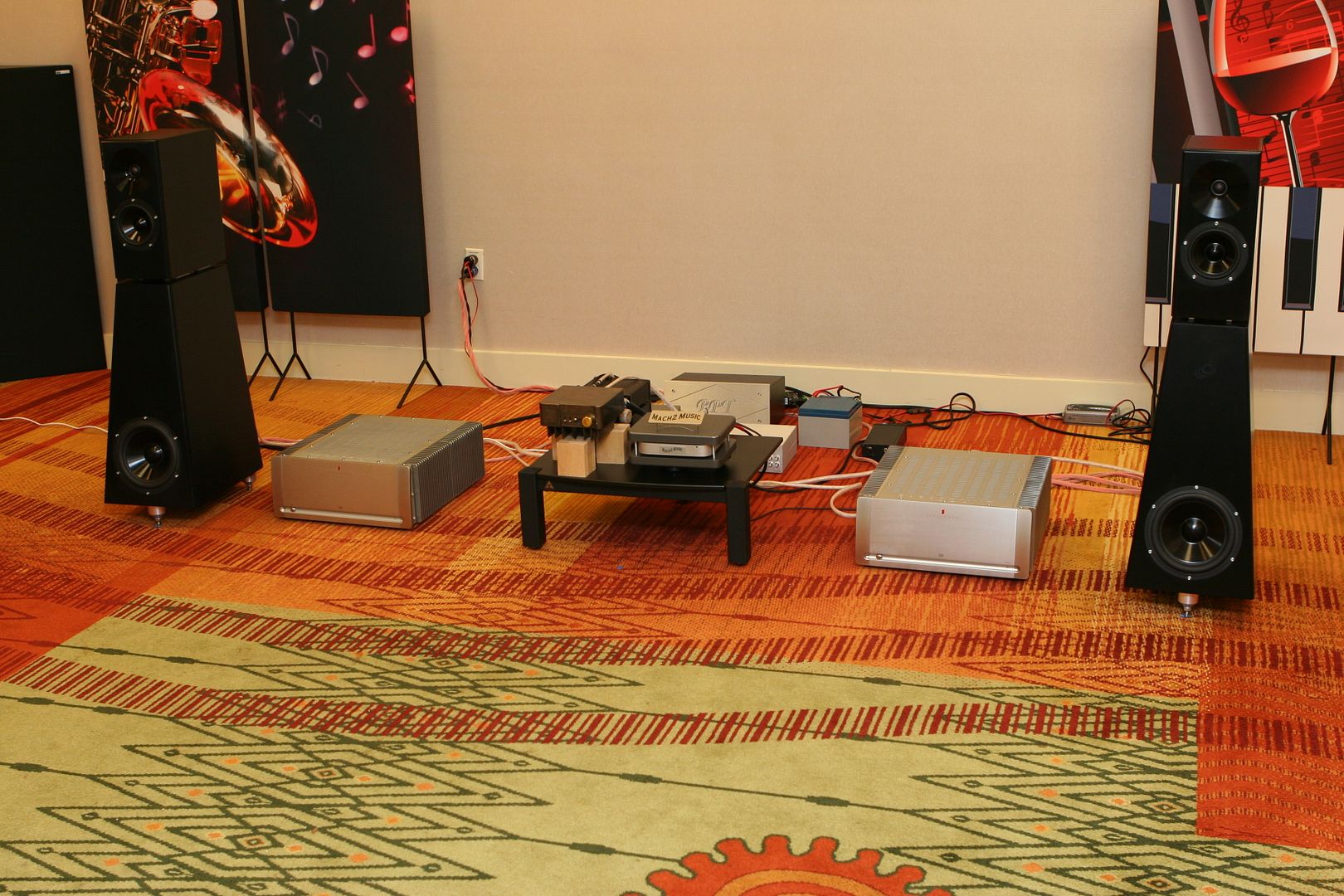 The most interesting thing in this room, by far, was that DAC. Encased in a solid block of bronze, the Overdrive Ultra DAC was lifted up by a set of cones hidden among the footer/cooling fins. Starting at $10k, you get what Steve calls "the best analog volume control", RCA and XLR outputs, a Paul Hynes power supply, 24bit/192kHz over both USB and S/PIDF coax, and all the other goodies the "normal" Overdrive DAC normally has.
Steve says that the bronze block dramatically damps the circuitry of his DAC and provides fantastic isolation. He also seems rather pleased with the way it's turned out. And he should be! All I can say is this: bronze is cool. And the look is not just retro, but a full-on steam-punk retro, with fat switches and levers for various DAC functions, heavy cooling fins and honkin' big knob for the volume. Easily my favorite design at this show!
Unfortunately for me, Steve tends to favor a lean-ish sound in his rooms (YG + Parasound does not equal "warm and smooth") and as he invariably has the volume well over 95dB, my visit was too short to peel apart the sonic contributions of any of the parts. Love that DAC, though. Holy moly.