On A Higher Note's Philip O'Hanlon, a kind Irish gent with the impeccable taste in music and the uncommonly good sense to proclaim my amateurish efforts on this blog to be "no where in the same league" as a real audio writer, was as dapper and charming as ever as he showed off the first Luxman turntable to hit our shores in something like a quarter century.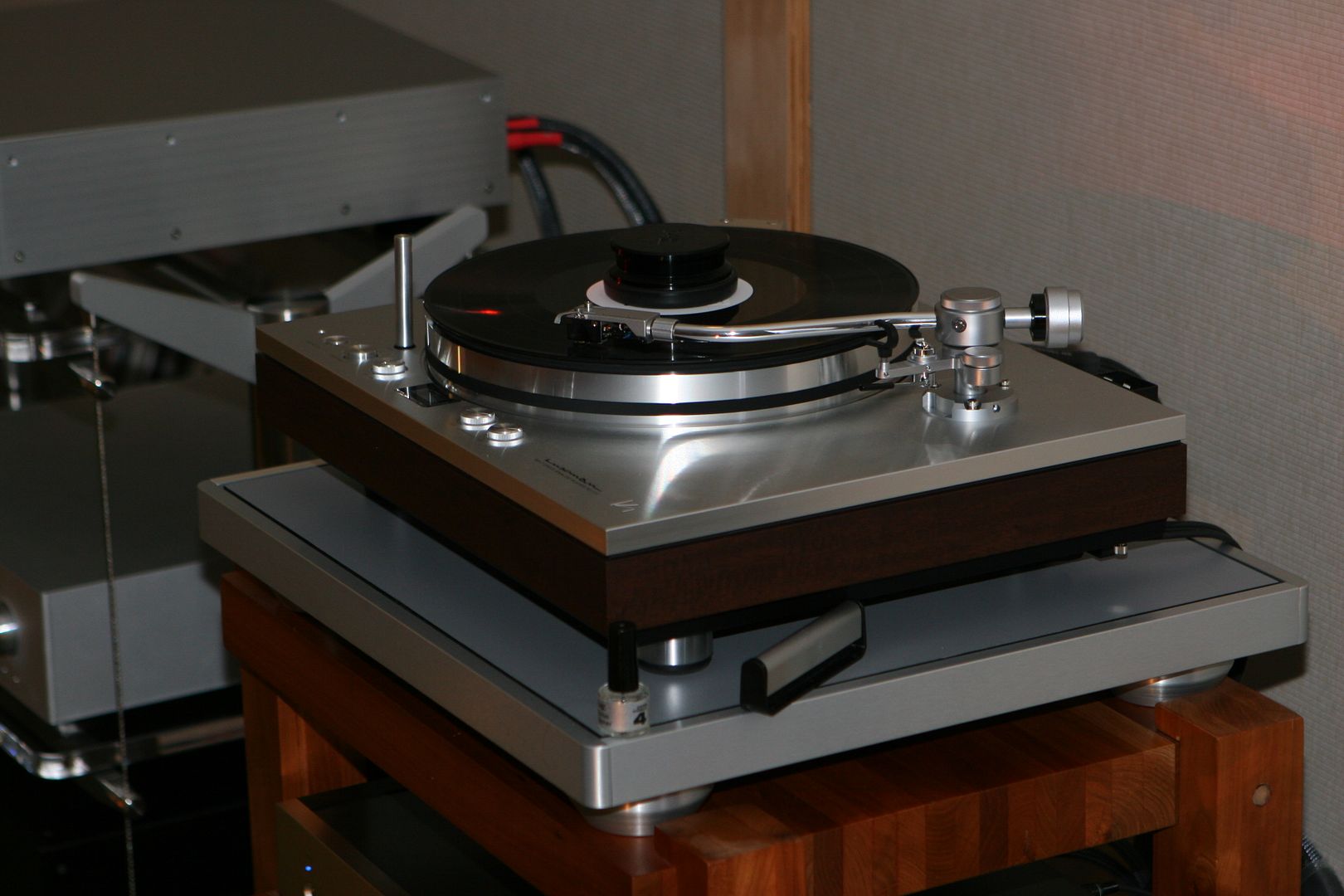 Luxman gear very ably pushed the tunes to the oddly shaped but tonally endearing Vivid B1 loudspeakers this year instead of the big Giya that I first got to see and hear at last year's RMAF. While I'm a fan of the Luxman sound, this year, I was sad that the big room didn't get the benefit of some of the more robust speakers in the Vivid lineup.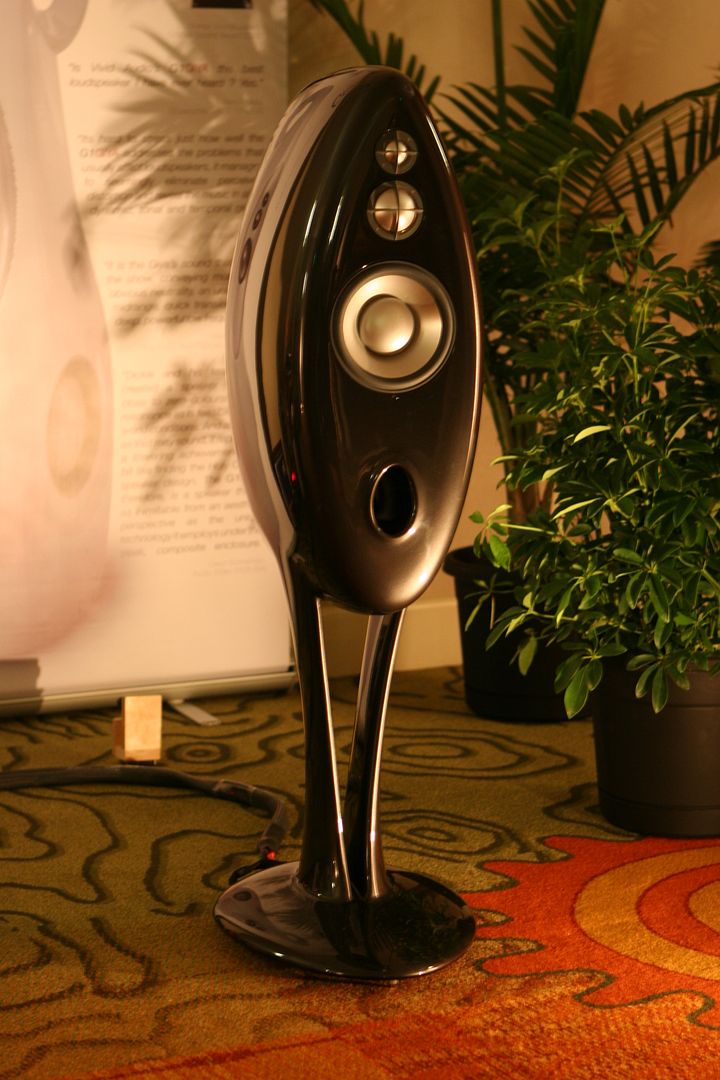 I have made no secret of the fact that I'm a fan of Luxman. One of these days, I'd love to own one of their fantastically capable integrated amps, even though I haven't the slightest idea what I'd run with it.
Much later that day, On A Higher Note kindly sponsored the Computer Audiophile crowd to a reception with wine and whiskey. I found Chris Connaker, Ted_B and DallasJustice all milling about, discussing the day's audio goodness.
I felt bad for Stereophile's John Atkinson, gamely trying to actually listen to the gear in the room while everyone around him — thoroughly lubricated by the freely flowing libations — simply spoke louder every time the volume was subtly increased.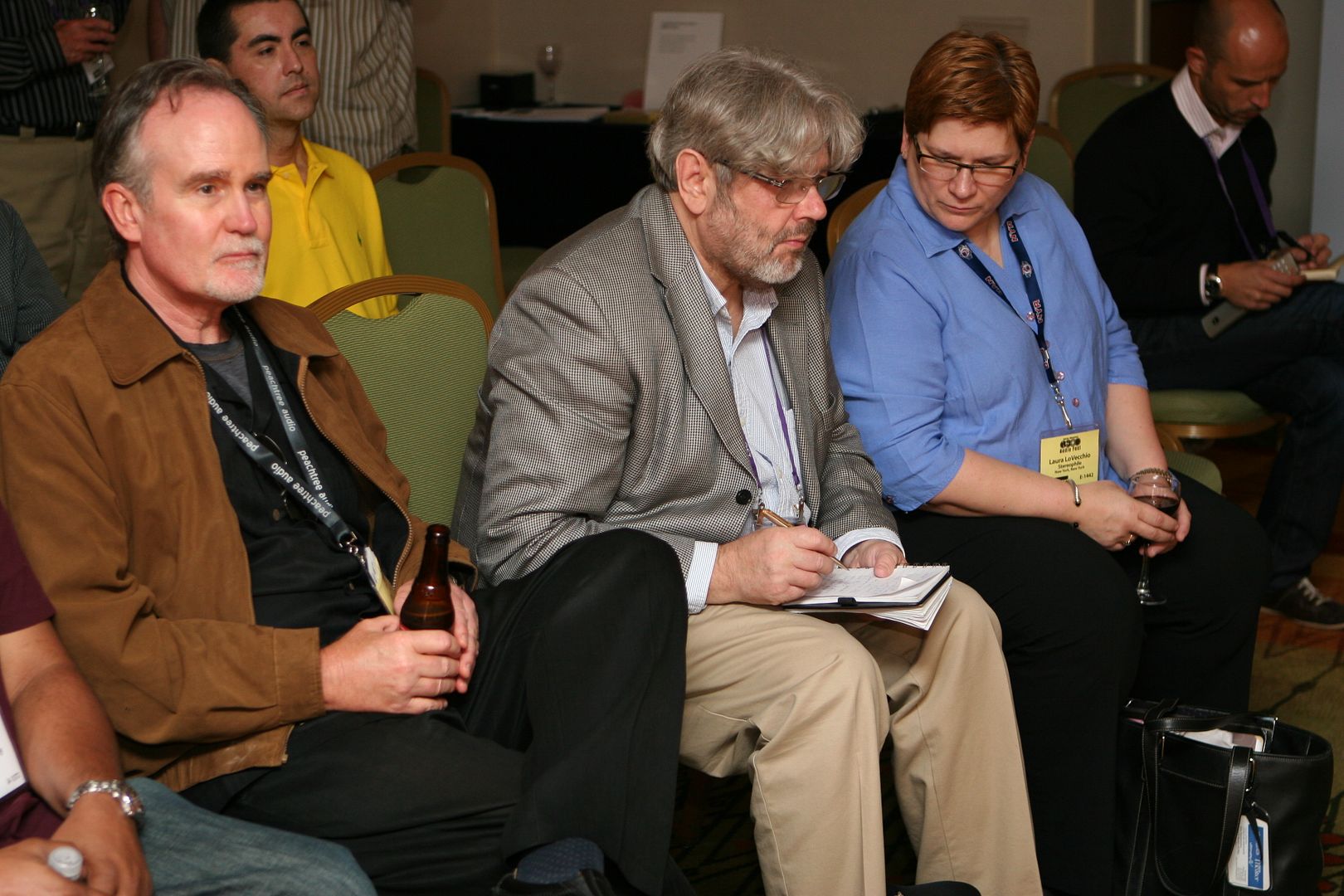 At some point near 8pm-ish, with little to no food or sleep (but plenty of caffeine and, now, booze), my stomach was pretty much eating itself, so DallasJustice and I headed over to Del Frisco's to compare notes over steaks.
Which brings me to the next Best In Show moment: veal steak at Del Frisco's. OMFG. Thank God for otherwise commercially useless baby-boy milking cows.
Best. Steak. Ever.