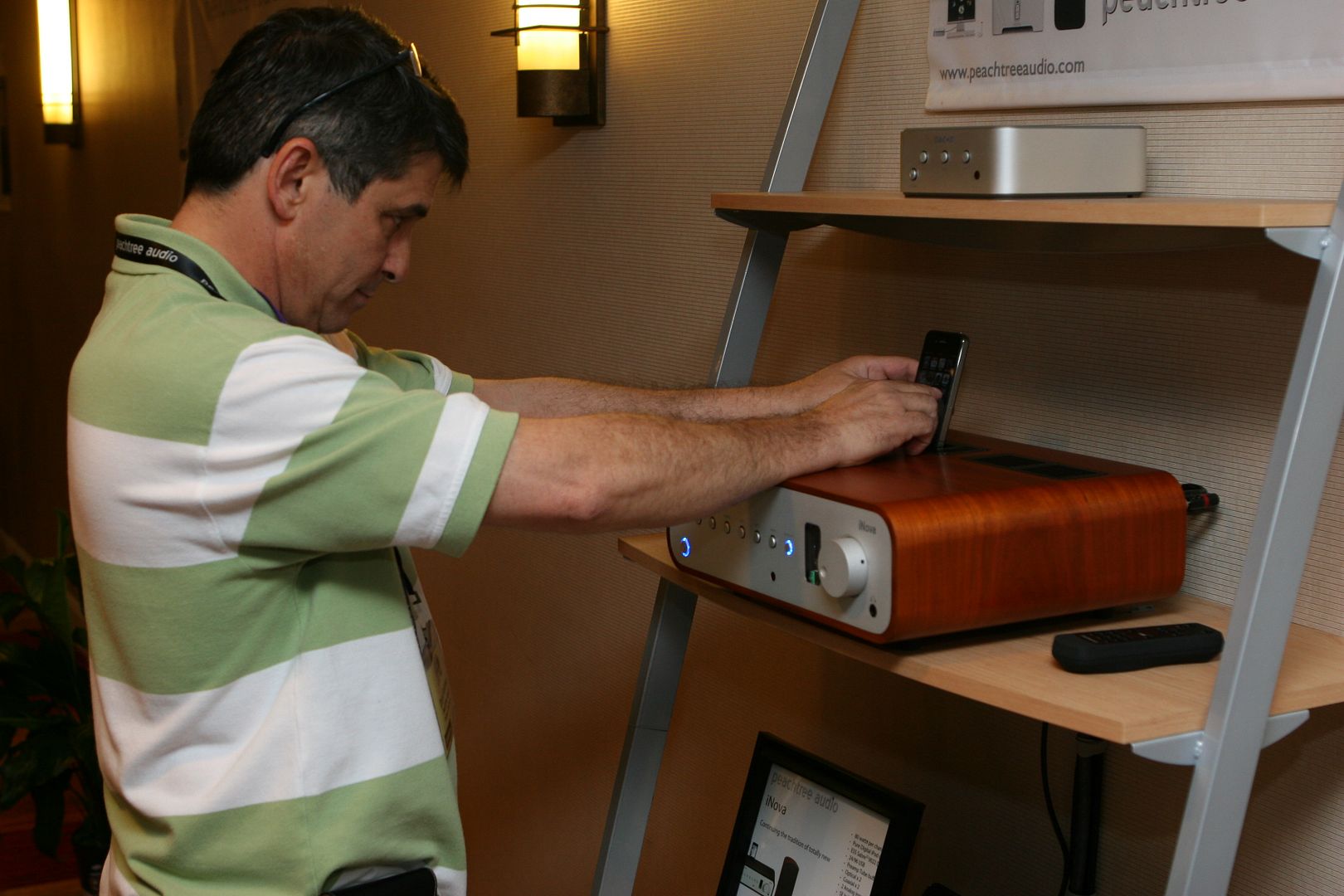 David Solomon was showing off in the Peachtree Audio room, moving his tunes from one Peachtree-fronted system to the next, trying to show how good each was in turn — and how good each was even in comparison to each other.
He had me at the Sonus Faber setup. Showing the debut of the all-new $22k Elipse SE (w/Strad tweeter), the sound was just wrap-yourself-up goodness. Ok, I love those big, flat speakers, can you tell? But the story here was what was driving them — the new Peachtree Grand Integrated.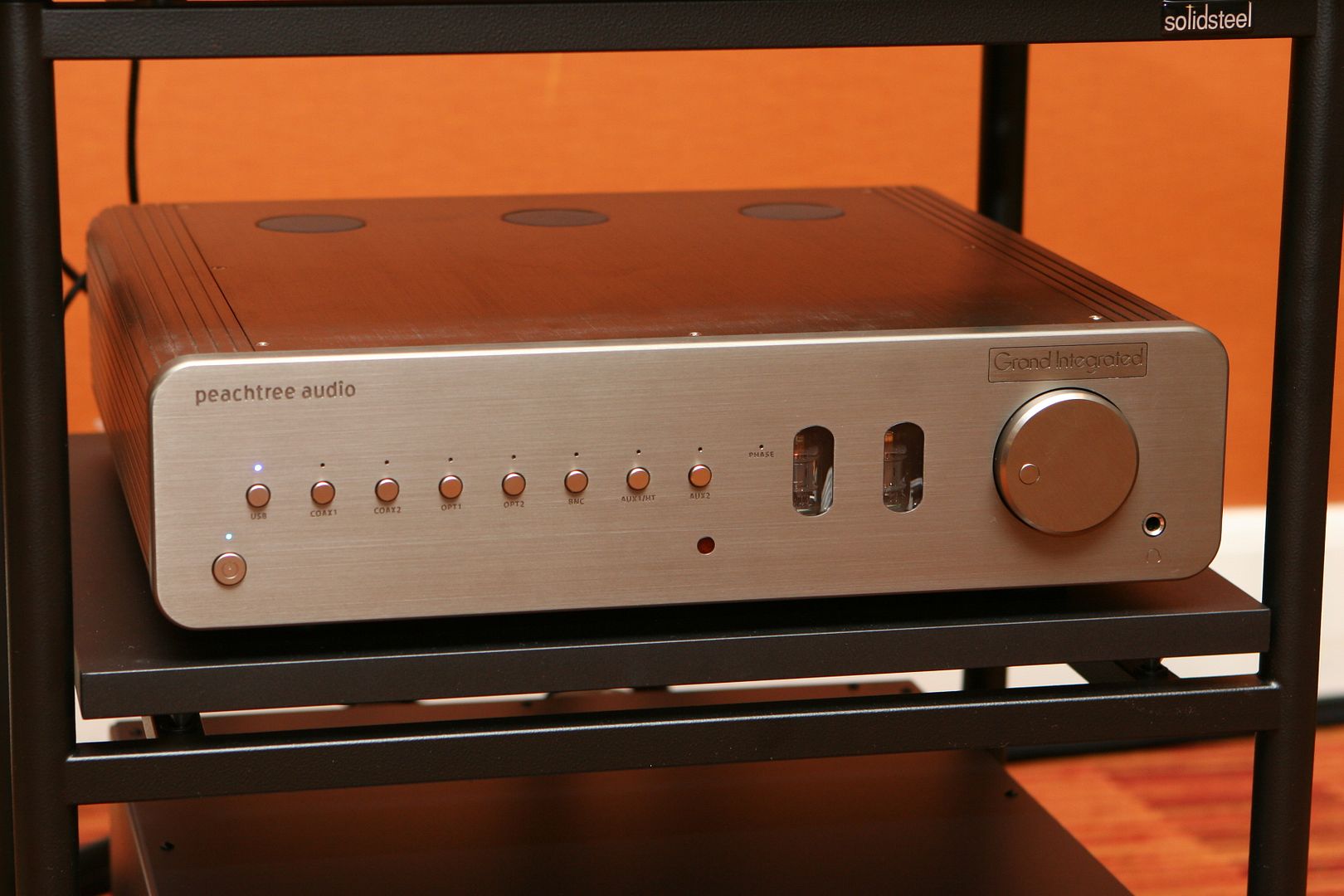 With all new (for Peachtree) metalwork that immediately reminded me of the Steampunk DAC from Empirical, I was struck by how delightfully upscale this brand has moved.
The Grand Integrated ($4300) couples a 400wpc Class D output with a galvanically isolated ESS 9018 DAC chipset that supports 24bit/192kHz over asynchronous USB support (driver required for both Mac and PC), as well as a host of S/PDIF inputs: 2 Toslink, 2 coax, and one BNC. The design also throws in a Bascom-King hybrid-tube design using two 12AX7 tubes. The remote will allow on-the-fly phase inversion and tube switching.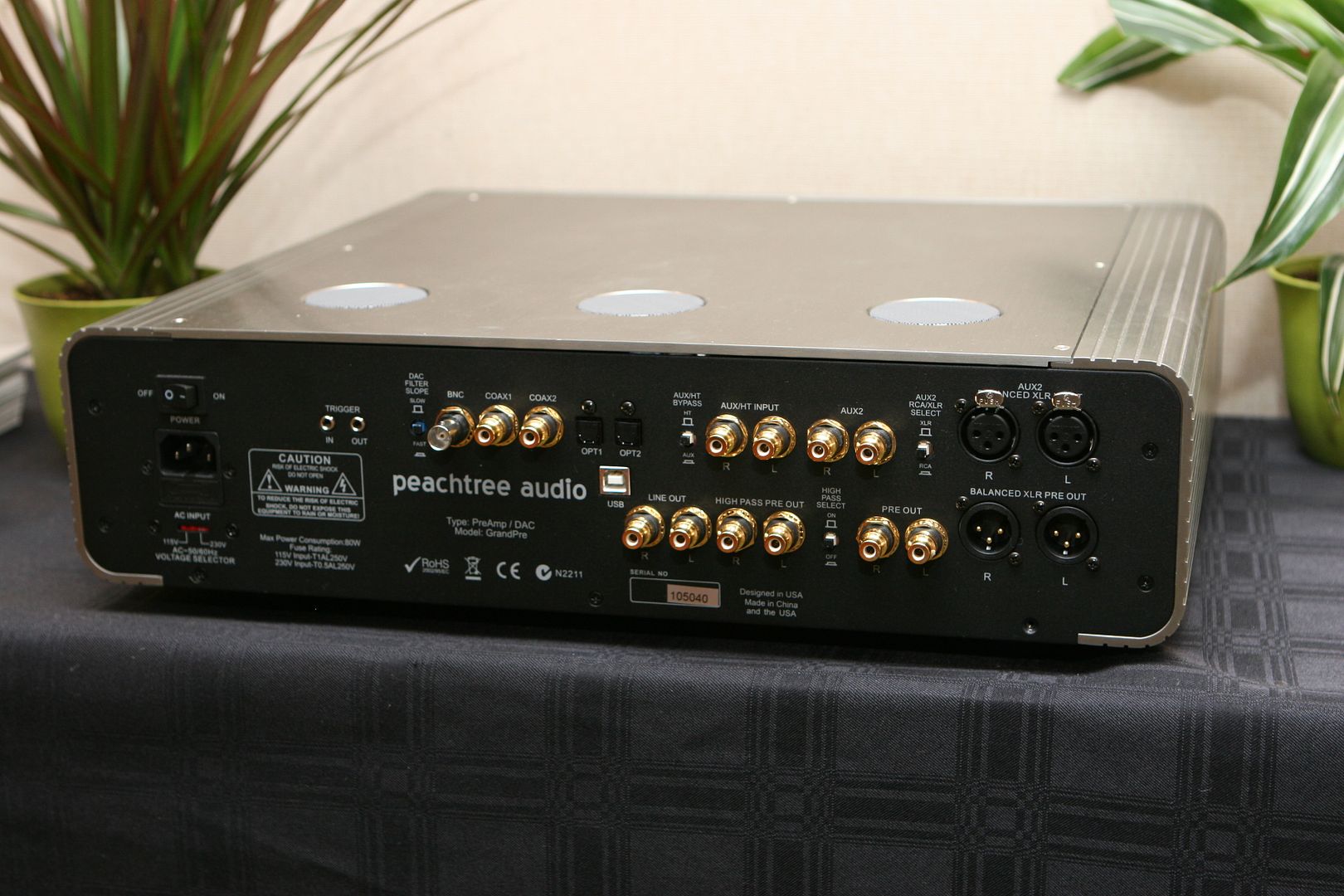 The Grand Pre ($3k) is the virtual twin of the Grand Integrated, with almost identical casework (by the way, that color gun-metal grey). The Grand Pre adds XLR inputs and outputs (the Grand Integrated is RCA-only).
Oh, and a whole lot of style. Peachtree's best work, by far.
Both units will be avail before XMas.