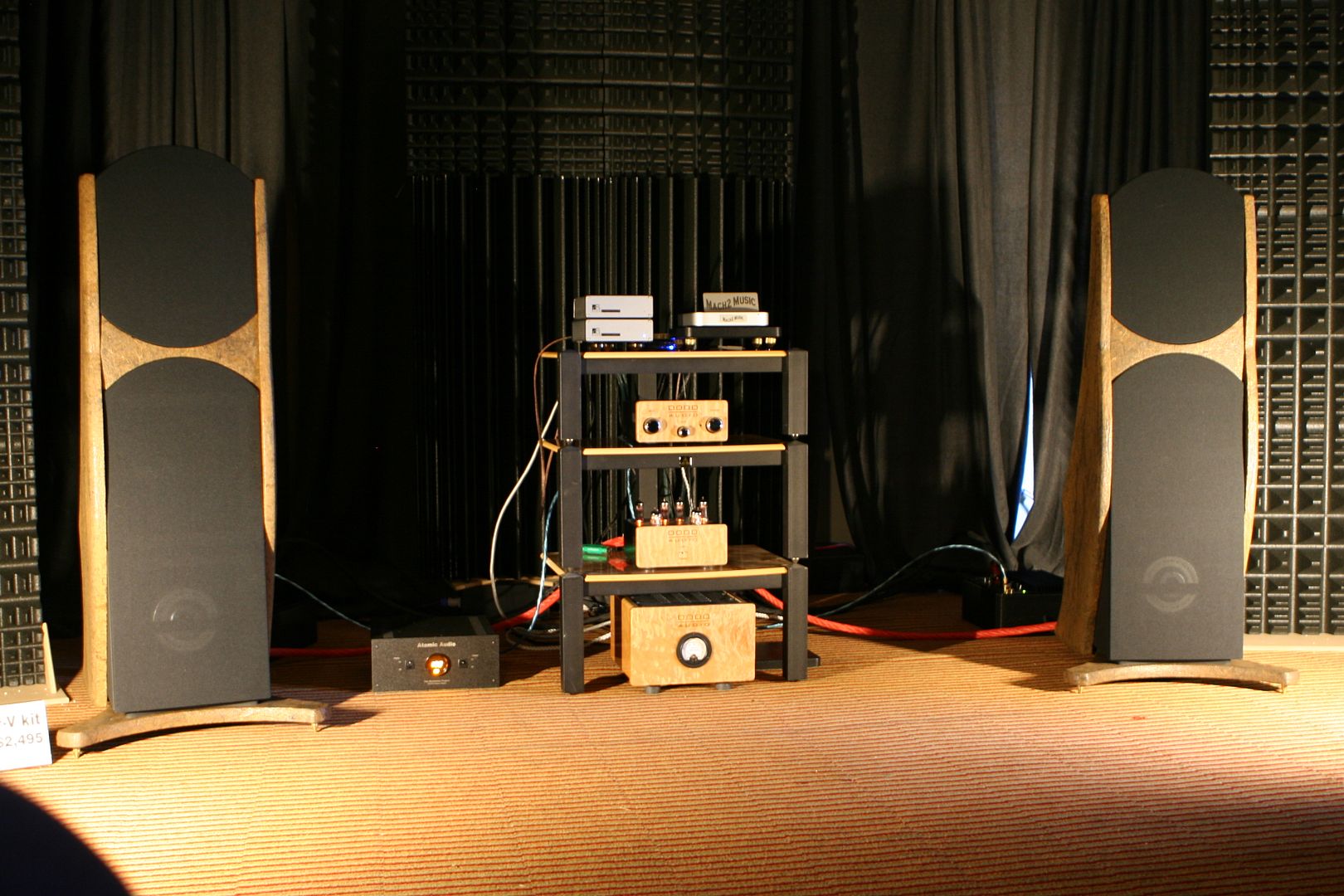 Sultry. That's the word that came to mind as I slipped into the GR Research room. Everything was black. Lighting was low. Music was rhythmic and pulsing. Groovy.
The $2500 GR Research Super-V kit loudspeakers looked like they had a very unusual finish. Stone? Almost. Very interesting! In fact, I thought they were the most professionally constructed Linkwitz Orion kit that I'd ever seen. It wasn't until a week later that Danny Richie very kindly corrected my error (thanks — and sorry about that, Danny!). Whoops. My bad.
Anyway, the sound from these guys was great. Flat to 20Hz, the bass in the room was fast and tight on this 97dB sensitive, 8ohm speaker — great for tubes, and great with the tubes from Dodd.
Dodd Audio had furnished the amps and pre, and that beautiful wood face plates were just as gorgeous as they were the first time I ever saw a Dodd. dB Audio Labs had tune control through their Tranquility DAC from a Mach2Music Mac Mini server. Pi Audio had the power delivery.