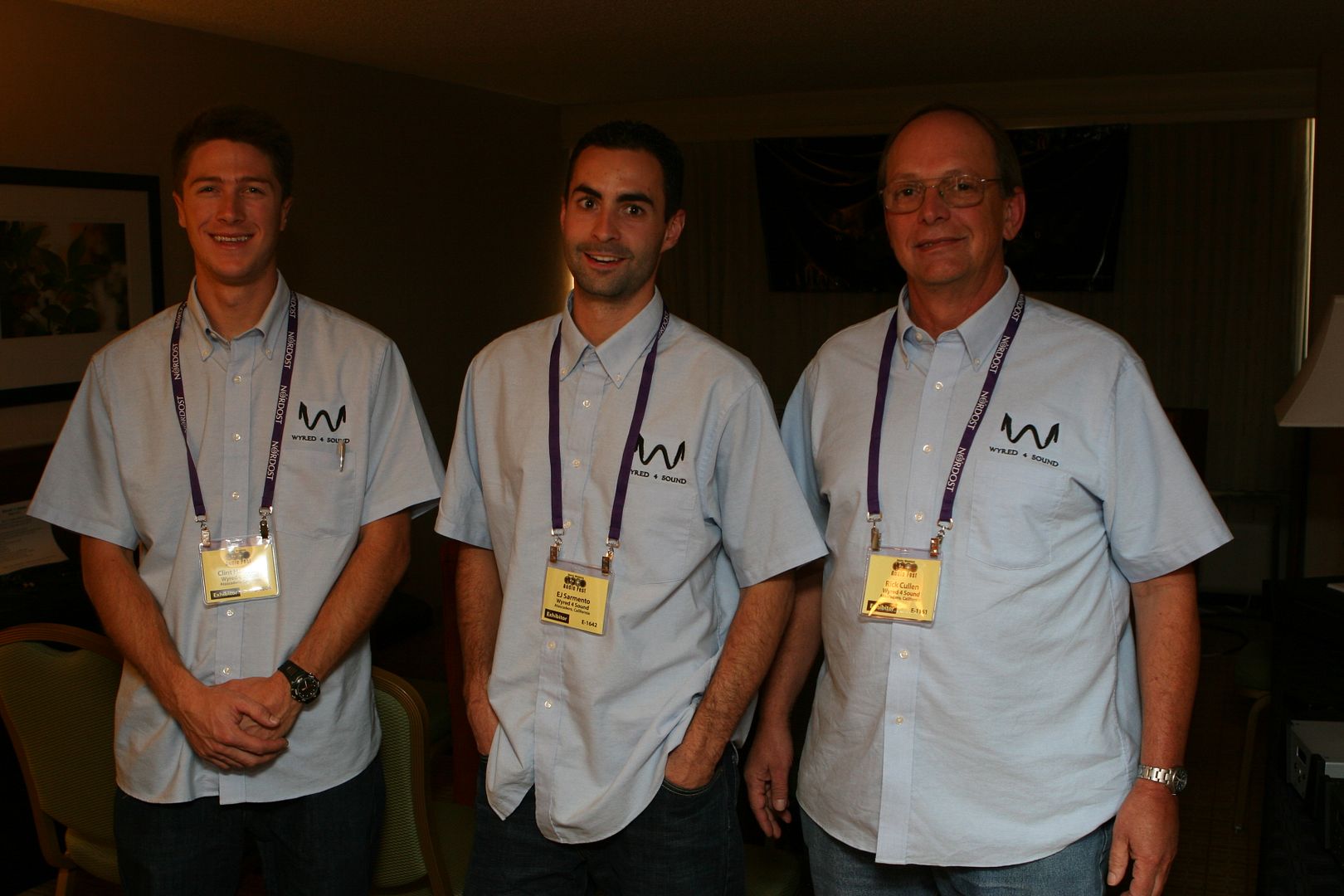 Rick Cullen (far right) is the genius who rewired my old PS Audio DAC III into the giant-killer I happily took to DAC shootouts. I loved that DAC and I happily used it right up till the time I compared it to a 3x more expensive Berkeley Audio Alpha. Rick and EJ (center) teamed up to make their own brand of gear, Wyred4Sound a few years back and their DACs, pre and amps set the bar for affordable, high-quality, audio.
This year finds them introducing some new products, including a $400 entry level "μDAC" with 3 inputs, and supports 24bit/192kHz over coax and Toslink and 24bit/96kHz over USB. The "μDAC-HD" adds 24bit/192kHz support over USB as well as a headphone jack. Also, there's a $300 "μLink" 24bit/192kHz USB to S/PDIF converter, with coax, Toslink and BNC outputs.
Also new is the $2k Music Server. This quarter-rack sized unit is just a bit bigger than the size of a Mac Mini, has a disc drive which will auto-rip your CDs, supports external storage, and also digital audio outs over USB, S/PDIF over Toslink and coax, and I2S over HDMI. It's Linux-based and will have up to 3TB of internal storage. Control will be via an app, and can be driven by Apple, Android and external computers. Support for Pandora, Rhapsody and Spotify are standard. No monitor needed, but if you want to flash your album art, video outs are provided. Keyboard definitely not needed.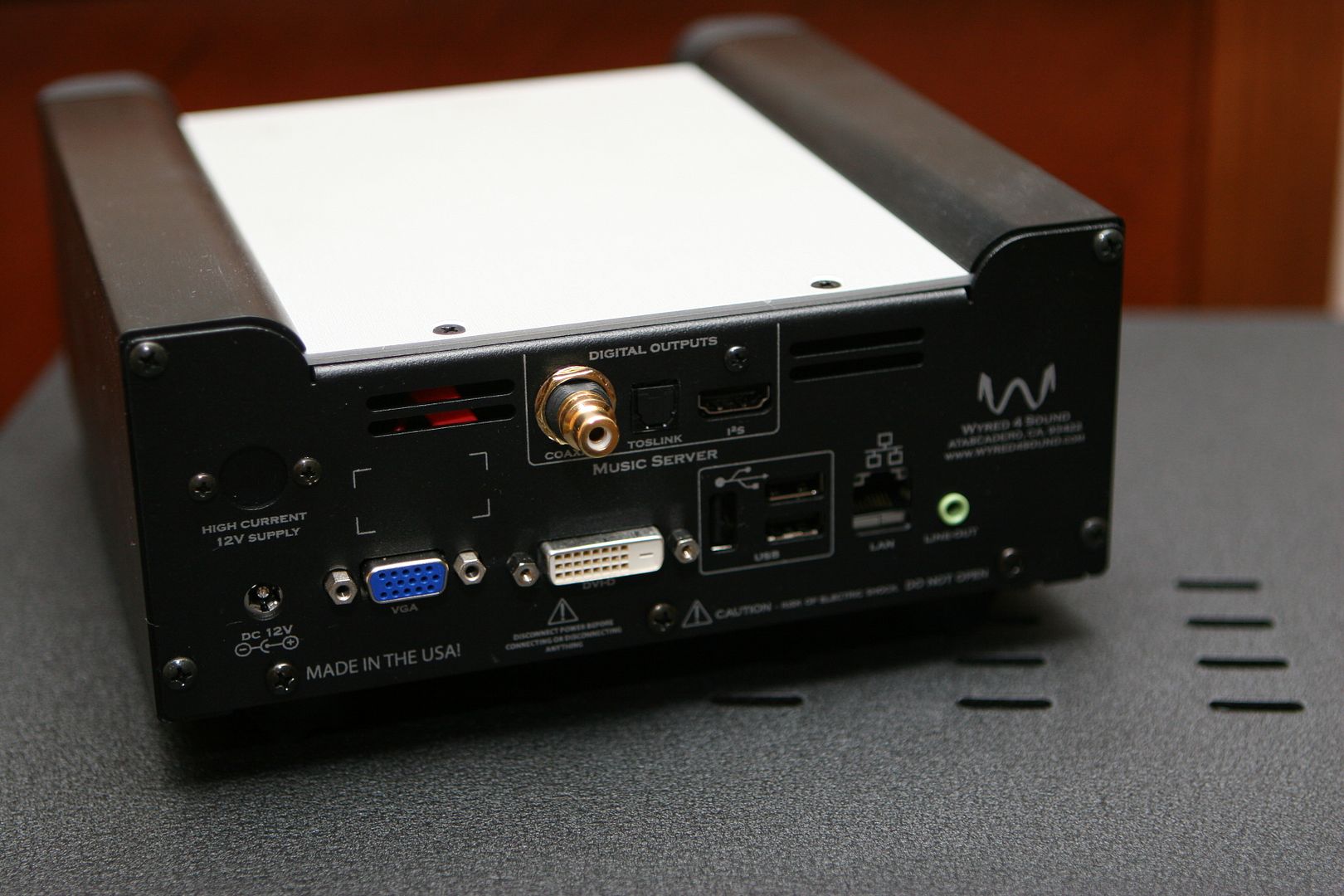 Next up is the $1500 M-INT. Same footprint as the Music Server (8″x8″x3.5″), this integrated will put out 100wpc into 8ohms. M-INT comes with an on-board DAC with 24bit/96kHz resolution on its USB input and 24bit/192kHz on the S/DIF and TosLink inputs (no word on a possible "HD" version with the 24bit/192kHz support over USB). Sets of variable and fixed outs are standard as is a HT bypass. Headphone jack is right on the front and the unit comes with a remote.
Availability hasn't been announced, but should be soon.