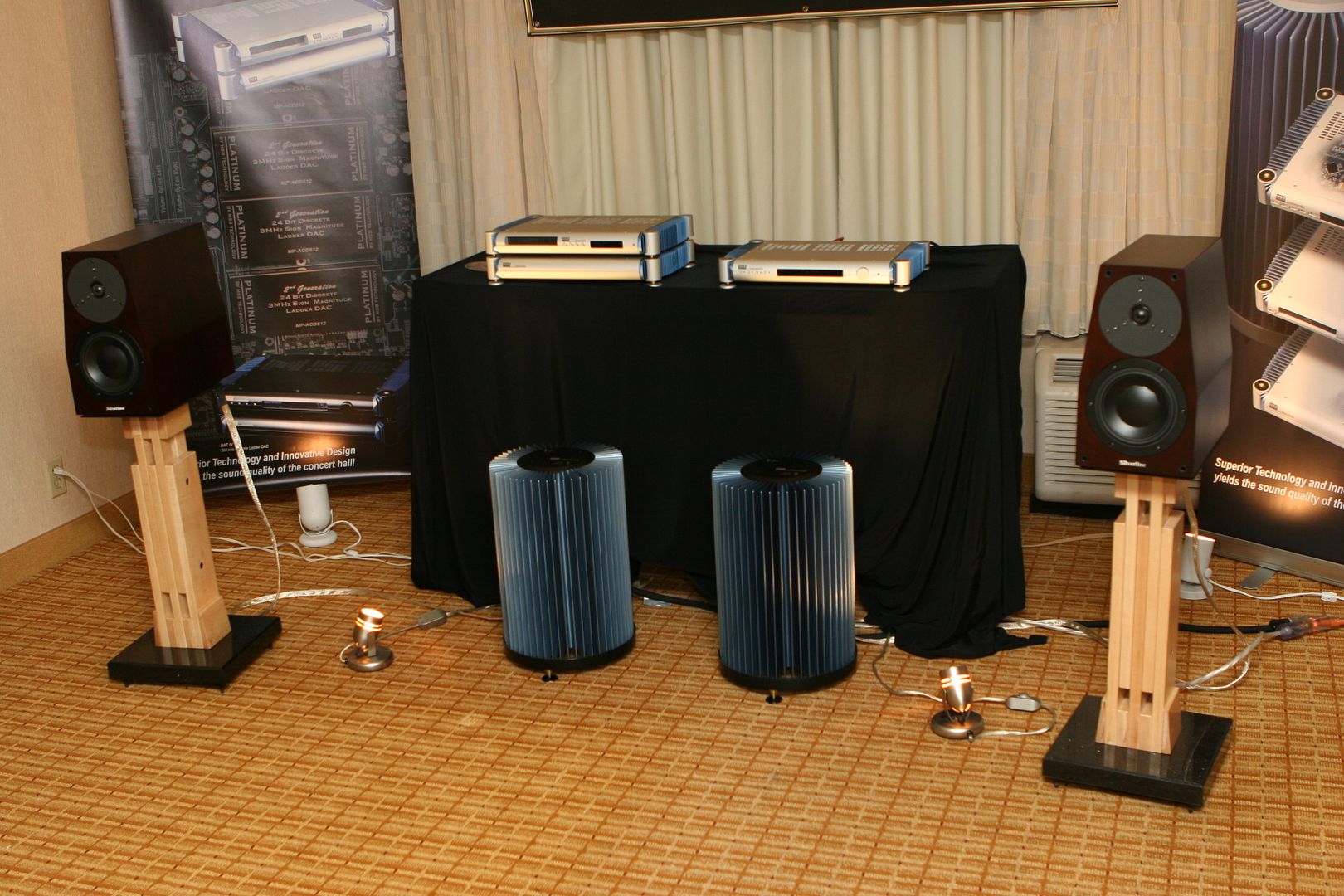 Silverline SR17 stand-mounted loudspeakers ($7500/pair). The two air purifiers — er, amplifiers — between the speakers are the $17.5k MSB Platinum Mono 202 Class A monoblocks.
$4k Platinum Data CD IV CD transport (add $995 for an up-sampler module that takes the signal to 384kHz) on a $4500 Diamond Power Base. Used as a transport for a $22k (!) Platimum Diamond DAC IV.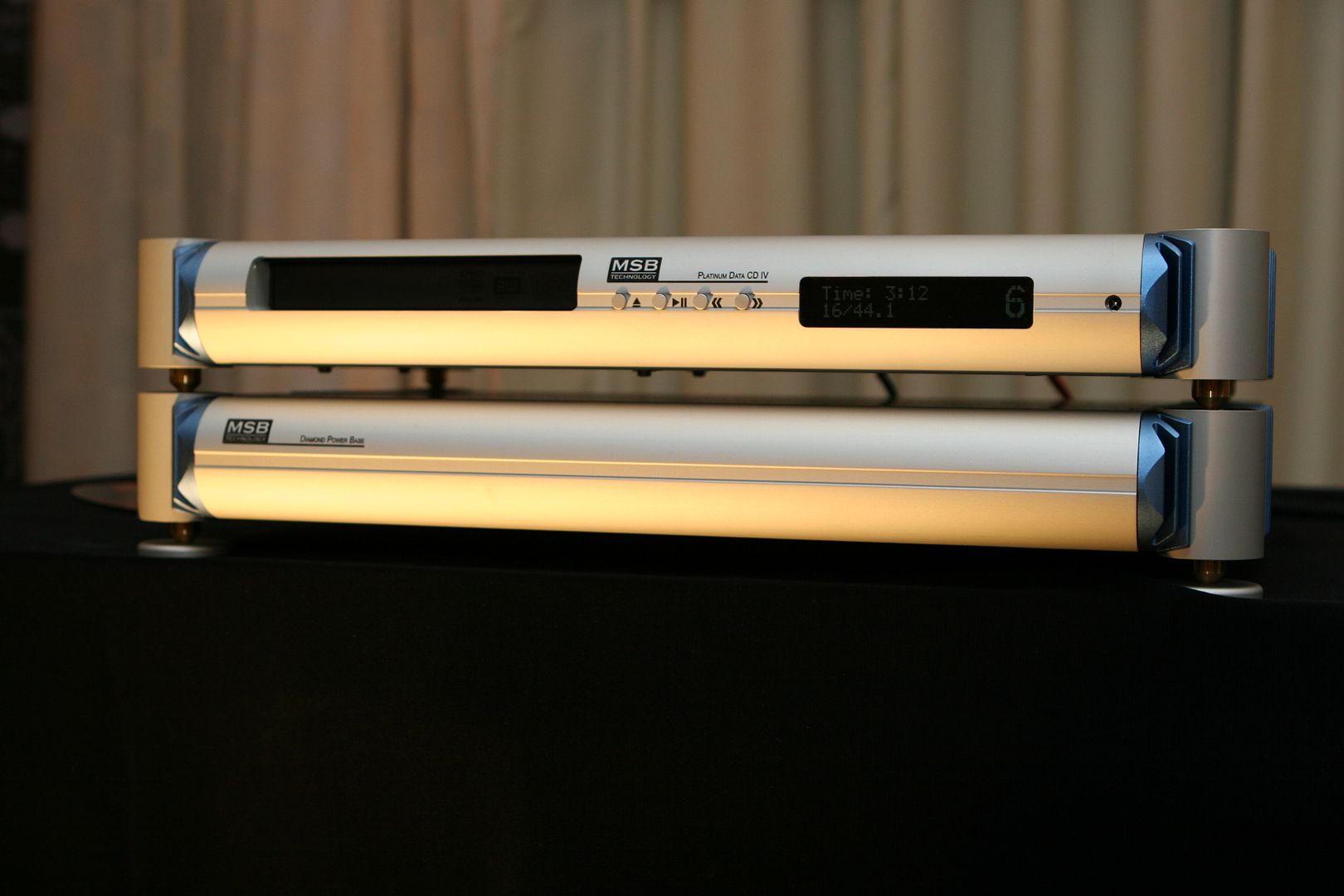 I have to admit that the MSB aesthetic doesn't really work for me, so I won't comment further. The sound quality in the room was very good, however. The MSB gear very capably handled the Silverlines and produced some very liquid music.