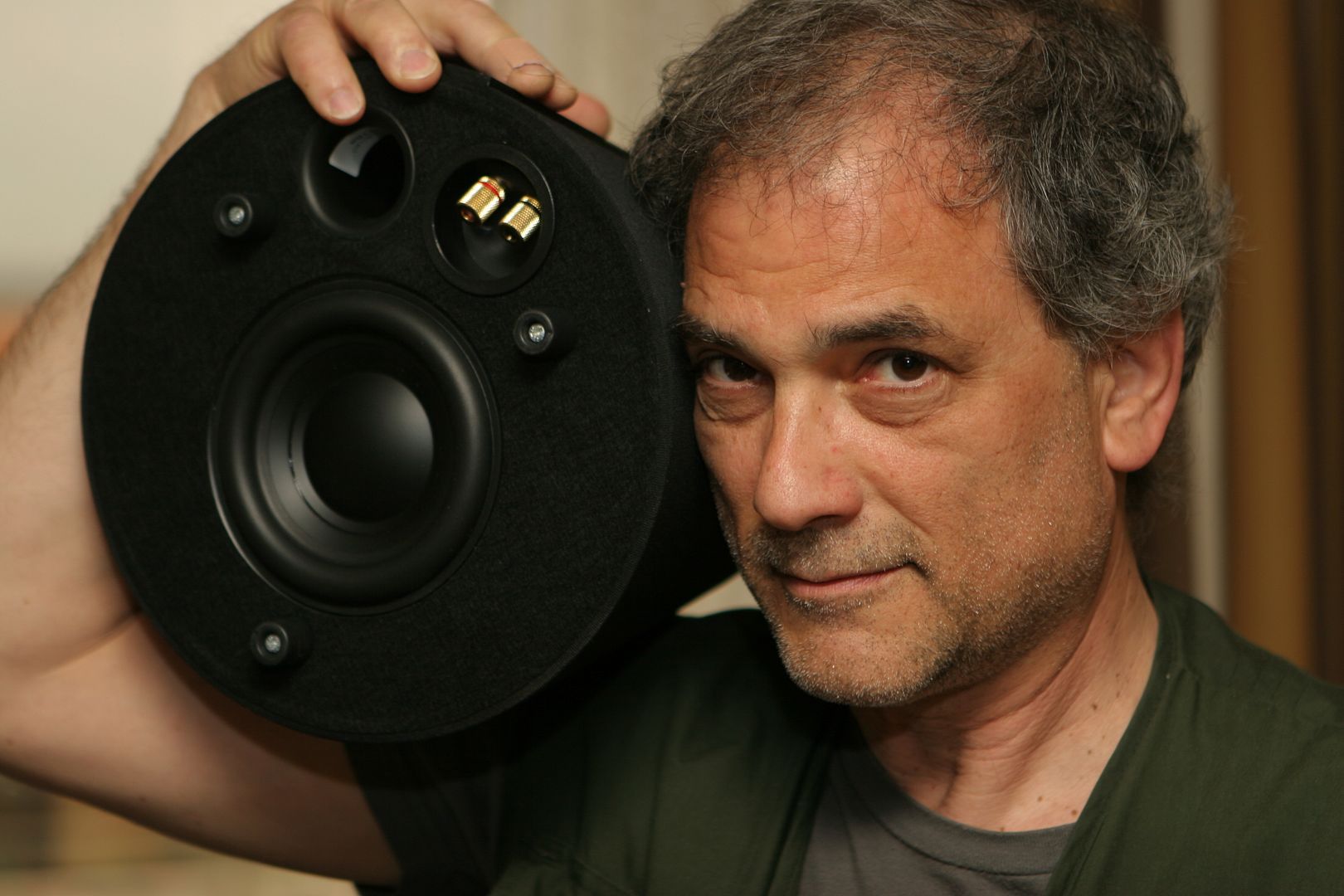 Todd Garfinkle of M-A Recordings, if you didn't know, is a collector of unusual music. Unusual, in that you've probably never heard of the artists themselves. Unusual, in that the venues that Todd recorded them in are real spaces, like cathedrals, theaters, or temples all over the world. Unusual, in that Todd has a gift and an ear for producing extraordinarily fine-sounding recordings of those artists in those spaces. Unusual, in that I have yet to escape a room full of his discs without walking out with one. It's truly wonderful stuff.
Todd shared a room with Chris Sommovigo of The Signal Collection. New-to-me at this show was Davone Audio's tiny Mojo loudspeakers, an omni-directional speaker that you can stick just about anywhere that you've got some space away from the walls. Topped with a wooden dispersion plug that is, apparently orderable in a variety of shades to suit your decor, the Mojo is able to cast a 3-D sound field of a size that it has no business being able to generate.
Chris had them set up on a pair of side tables, with each of the 12″ tall speakers sitting upright on a trio of Big Pads from Black Ravioli. Here's a quick run down of the specs:
4ohm impedance
86dB sensitivity
40-20kHz range
Omnis need space to work best. Don't jam them up against a wall or you're gonna smear the sound field all over the place. Pull them from the walls at least 3′ (more will be much better) and you'll be rewarded with a sense of spaciousness and ambiance that traditional speakers can't touch.
In this less-than-ideal room, the Mojo speakers did an admirable job of throwing a big sound stage up in front of me. Imaging was a bit diffuse, but it was not nailed between the speakers in any traditional way; it was actually directed up, and not just out, which was very cool. Yes, I said 'up'. These speakers play a lot bigger than they should and here, they comfortably filled the hotel room with delicate, beautiful music. Vocalists were solid and tactile and believable. Todd & Chris treated me to a suite of tracks from M-A Recordings' excellent title Voices that hammered home the point in a most excellently refreshing way. So much so, that I bought the CD!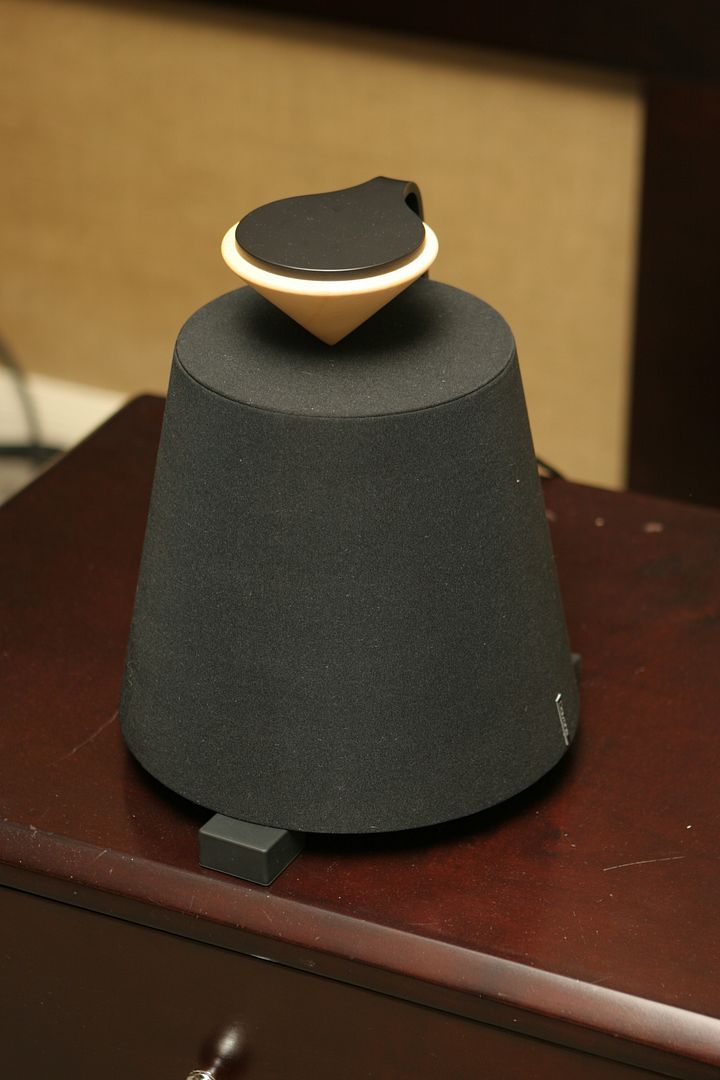 Electronics came from Klimo. A pair of $9k/pr Tine class-A EL34 monoblocks were tucked under the table and paired with the matching $6700 Merlino preamp. Todd's personal Korg ADC/DAC was on duty for storage and playback.
Personally, I love the simplicity of the Klimo gear. Of course, being able to peek inside the guts of a functioning amp/pre is just cool. Knobs are big and chunky, there's a sweet-looking geeky remote, and the sound is smooth and delightful.
Of course, the Davone doesn't really nail that lowest octave. They're tiny. Even with an 5″ "subwoofer", the little speakers' gifts lie in other directions. That said, a little REL sub, tucked tastefully behind the front gear, worked all manner of wonders to fill out the sound in the room.
Cabling came courtesy of Chris' new brand, Black Cat Cables, and he had a pile of packages for sale, too. Pricing for the Morpheus! speaker cables start at $217 and interconnects start at $127. I got mine!