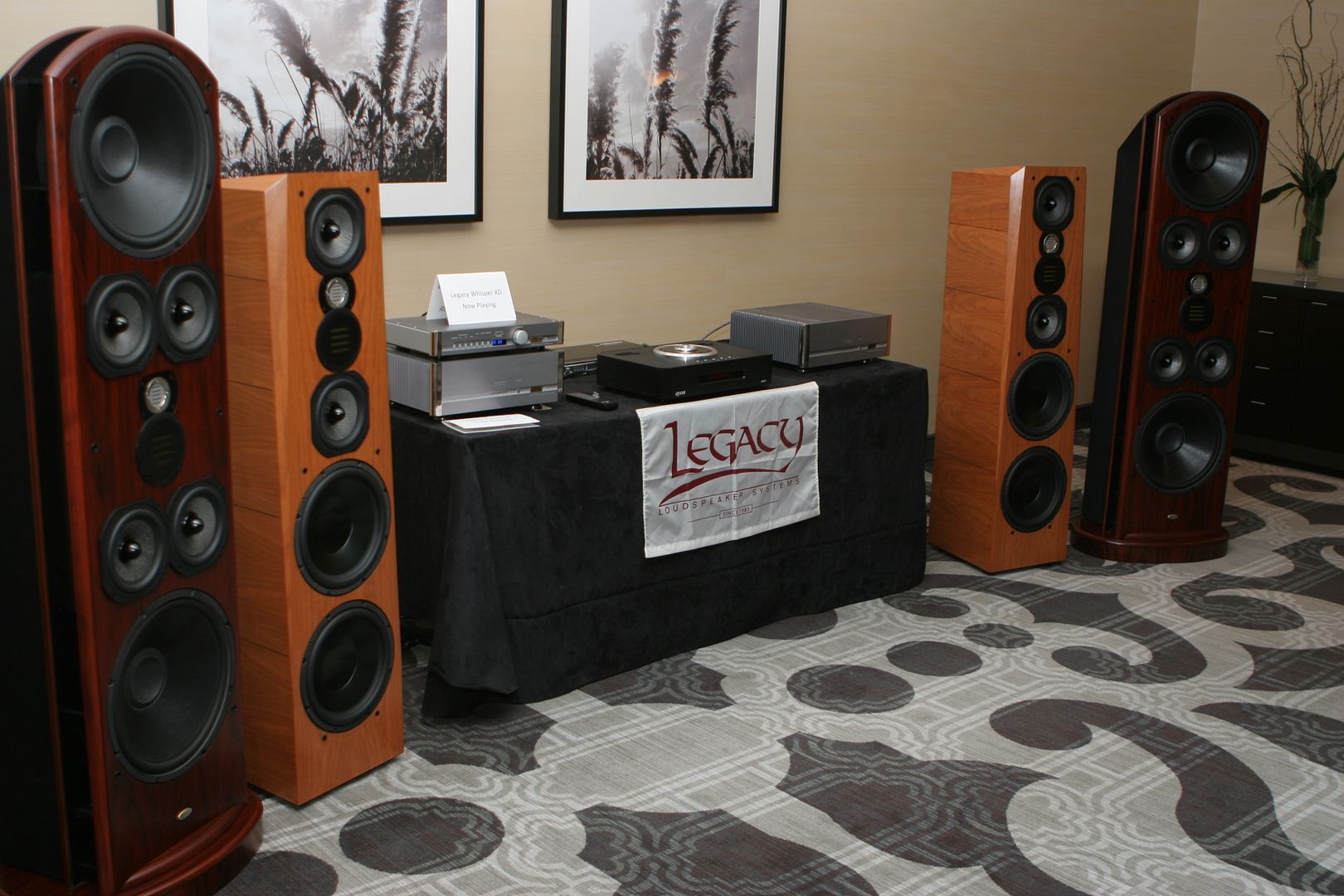 Legacy Audio makes some really big speakers and the Whisper XD is the biggest of them all. Prices range between $20-23k based on finish and options. The Focus SE (on the right, below) comes in around $10k.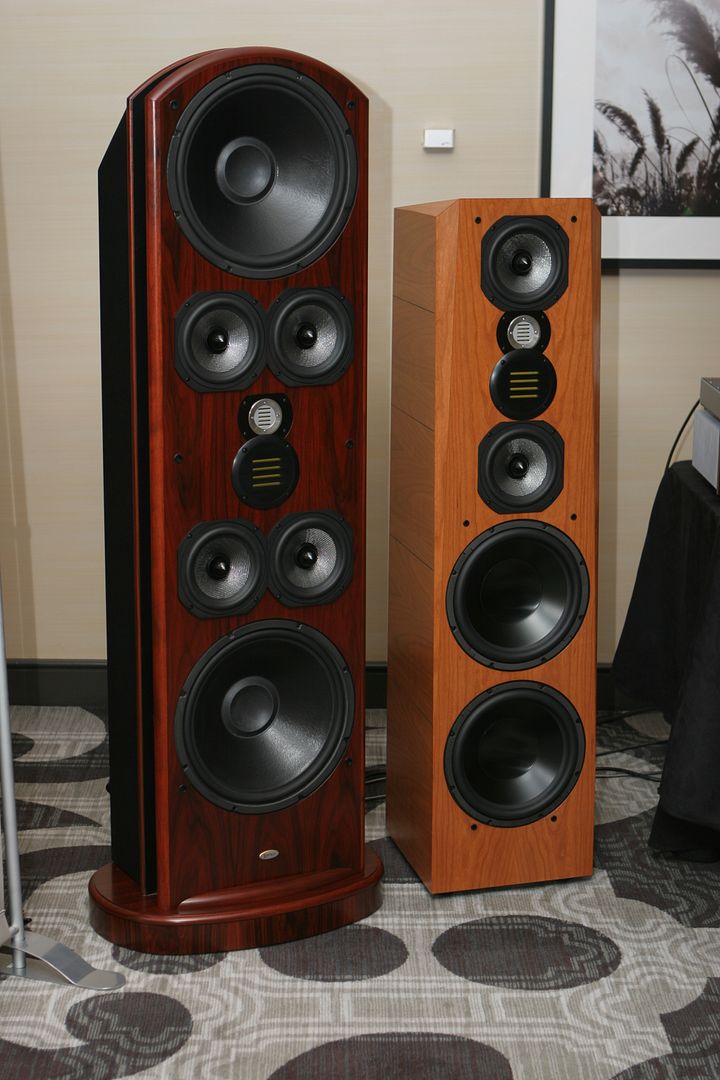 I've been on the hunt for full range speakers for some time now (though I think I have that solved), and more than one editor of an esteemed audio magazine has assured me that the Whisper, especially the latest XD version, is the speaker to get.
I remain unconvinced, but that's another story. For the Whisper demo I was able to catch the tail end of, I was surprised at how delicately such a massive speaker plays. Ultimately, however, I expected those giant drivers to be more authoritative, but given the demo room they were in (moveable air-wall!), my guess is that the demo crew decided to use the clever tuning/crossover gear that the Whisper comes with to better mate the speaker to the room. Which is a pity, because after escaping the Martin Logan room, I was kinda working up a tolerance for big bass.
Coda provided the amp/pre — I've never heard of them, nor heard them, before, but the look was very reminiscent of a Pass Labs/Parasound hybrid.
Ayon Audio's CD07 was on deck for disk spinning.