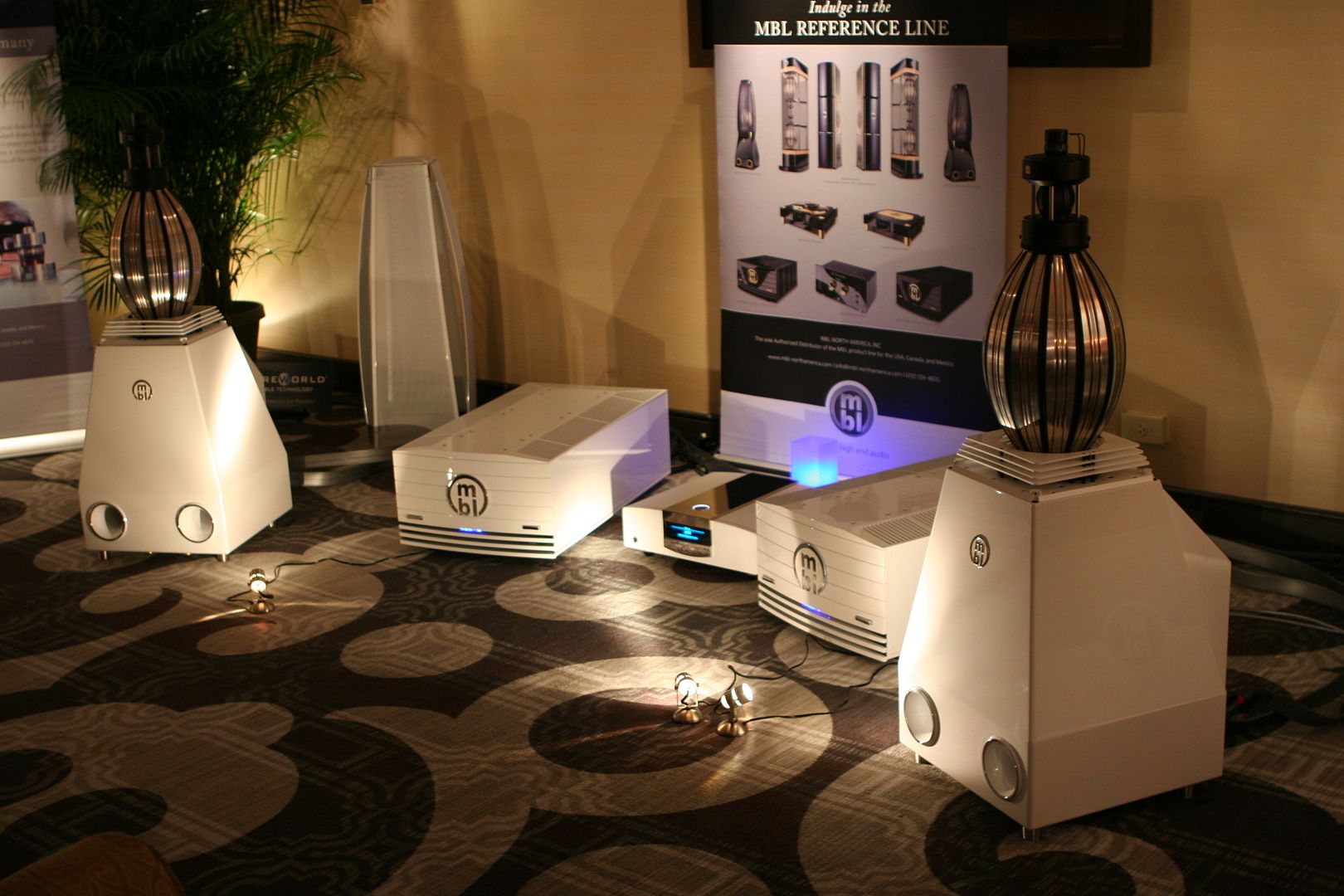 $260k will buy you a lot of things. A house, perhaps. In some places, it'll buy you a house — and a boat and a pair of cars. What it'll buy at mbl America is a called "Reference Line Combination D". This includes:
One pair of mbl 101E MkII Radialstrahler loudspeakers
One pair of mbl 9011 monoblock amplifiers
One mbl 1621A CD Transport
One mbl 1611F DAC
One mbl 6010D Preamplifier
Cables are on you. Here, they were Wireworld's top of the line.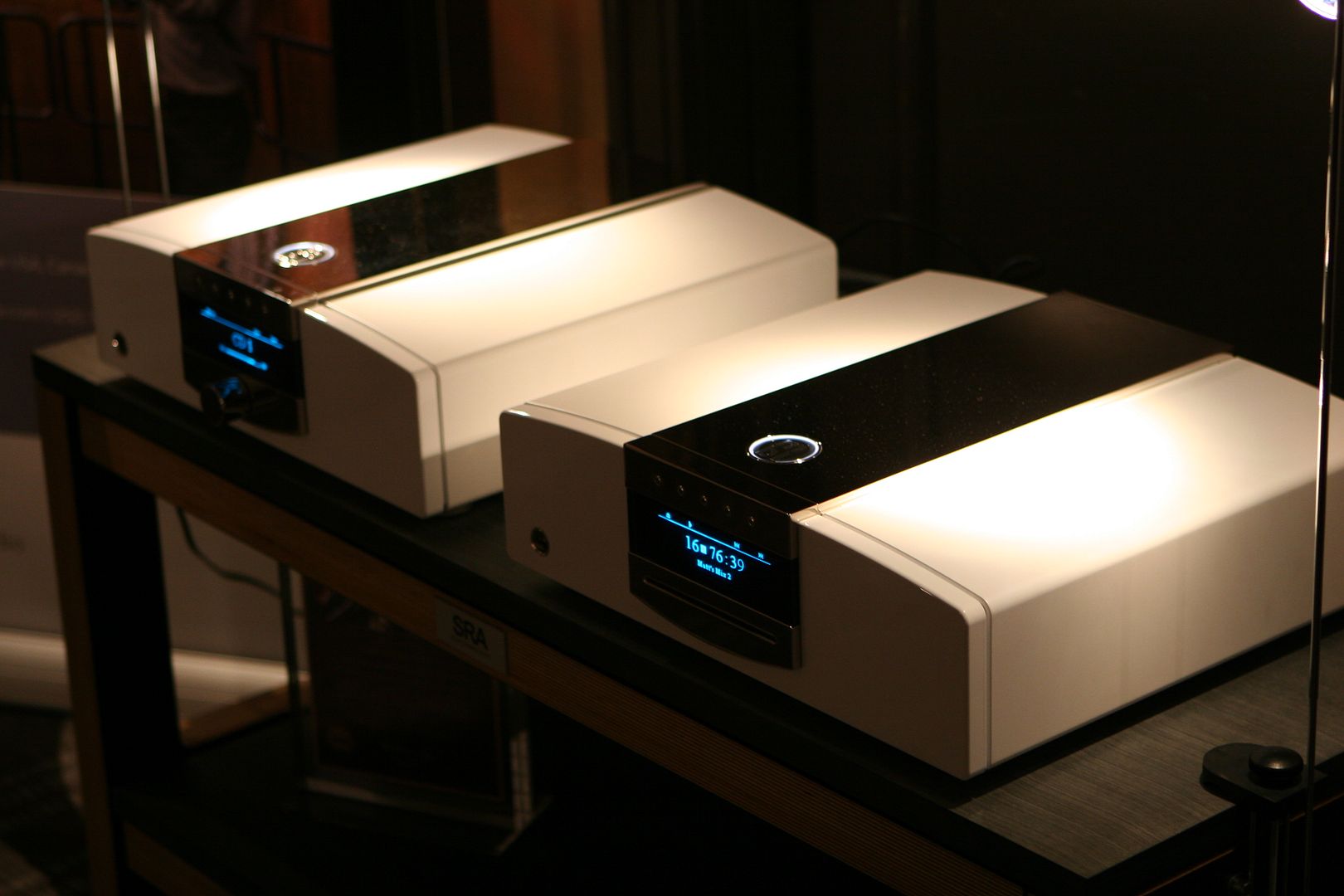 I've heard mbl at several shows now, and honestly, I can say with a complete honesty and a totally straight face — if you've heard one, you've probably heard the others.
Does that seem like a knock against mbl? It's not intended that way. I meant it this way: there is a fundamental constancy to the mbl sound. It's key is the sound field, which is voluminous and immersive. To get image lock, you're going to need to find that one spot in the room where everything snaps in. Everyone else will get remarkable tone, speed, dynamics and quite a bit of what that lucky bastard in the sweet spot is getting. The fact that the sound of a given mbl system is so constant, so regular, so predictable is most definitely not a bad thing. The mbl team knows what it's about and should you be one of Mitt Romney's billionaire friends, you'll be comforted knowing that what you're hearing at the chalet is precisely what you'll be hearing at the beach house. This is most definitely heady stuff, if not exactly … ah … inexpensive.
I have to say, I am a HUGE fan of the new white finish. It's lovely and very fresh after countless examples of piano-black. mbl makes sexy-time gear, fo' sho'.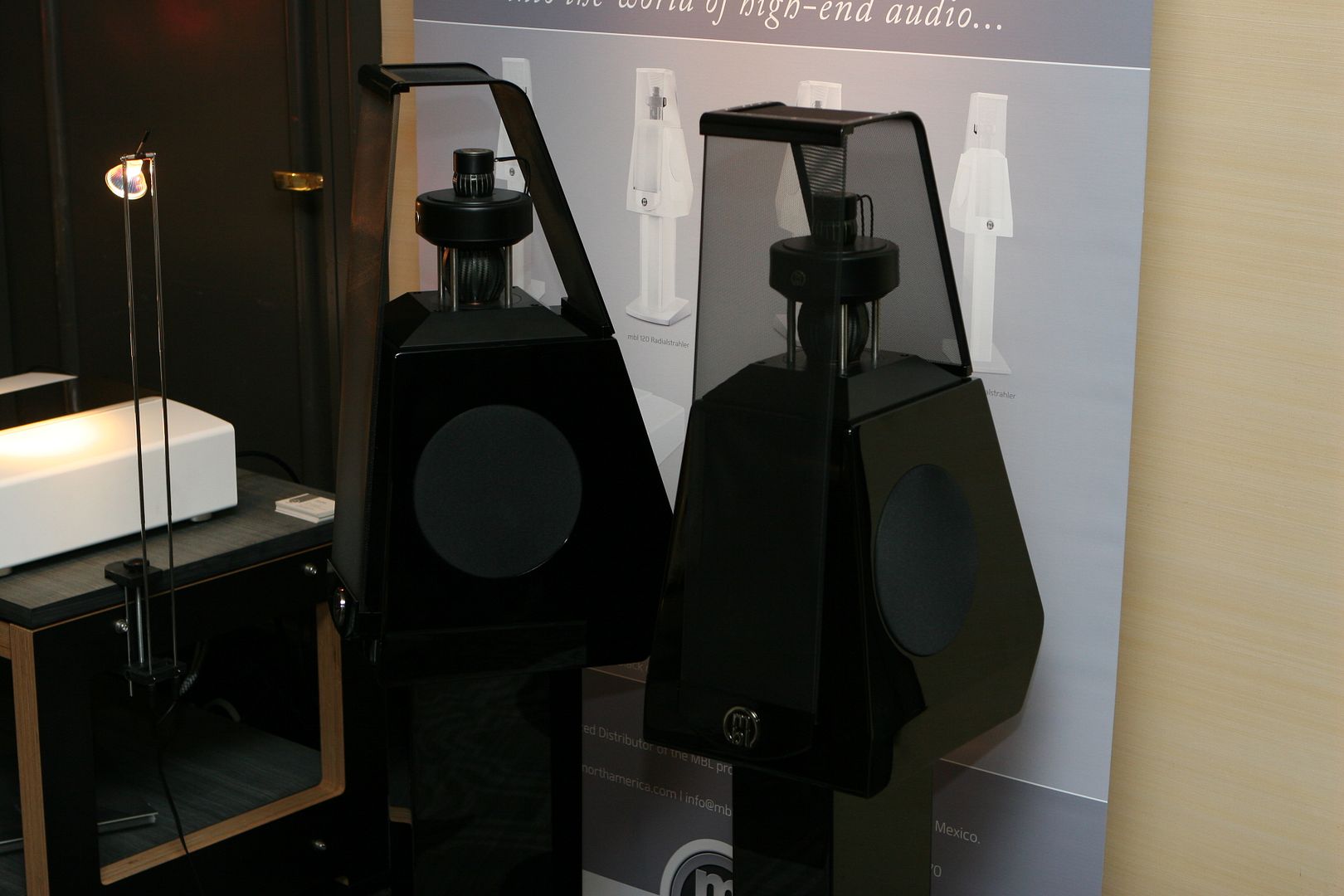 I didn't get a chance to catch the "Corona Line Combination B", which was the alternative system that was supposedly set up whenever I wasn't around. At a more affordable $40k, this combo would get you:
One pair of mbl 126 Radialstrahler loudspeakers
One mbl C31 CD player
One mbl C11 Preamplifier
One C21 Stereo amplifier
Again, cables are on you.