The Linkwitz Orion 4 loudspeakers, assembled by the team over at Wood Artistry, is a tour-de-force. In this setup, there are three giant amps from Pass Labs. An $8250 Class-A/B X250.5 drove the woofers and two $5500 Class-A XA30.5 amps drove the "everything else". The Orion is a tri-amped design (could you tell?) — that little box on the shelf (top left) is the crossover.
Fronting the system was a pretty nifty two-chassis $8600 Pass Labs XP-20 line stage. Digital was a mix of systems, including a $14k MSB Signature Platinum DAC IV with the $10k (!!!) Temo Second Galaxy Clock upgrade. A Marantz Reference SACD player was jammed in there, too.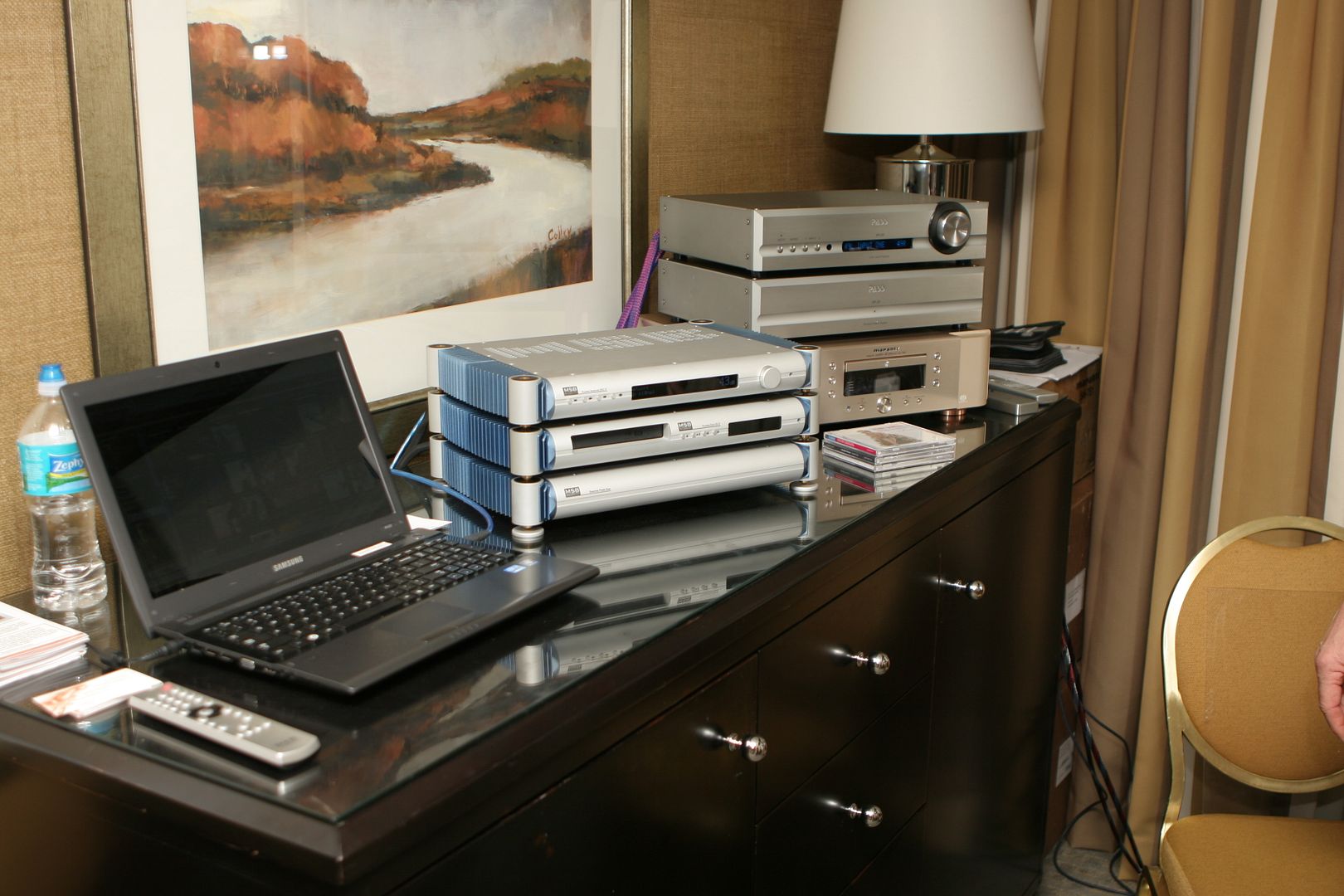 Sadly, I didn't get to hear this system. It was off because of another photo shoot that a guy with a push cart was running through the show. I'd tried to avoid him, but apparently failed here. So, I snuck in for some quick shots. Hah! Showed him!
Anyway, my recollection from RMAF was very favorable. Next time ….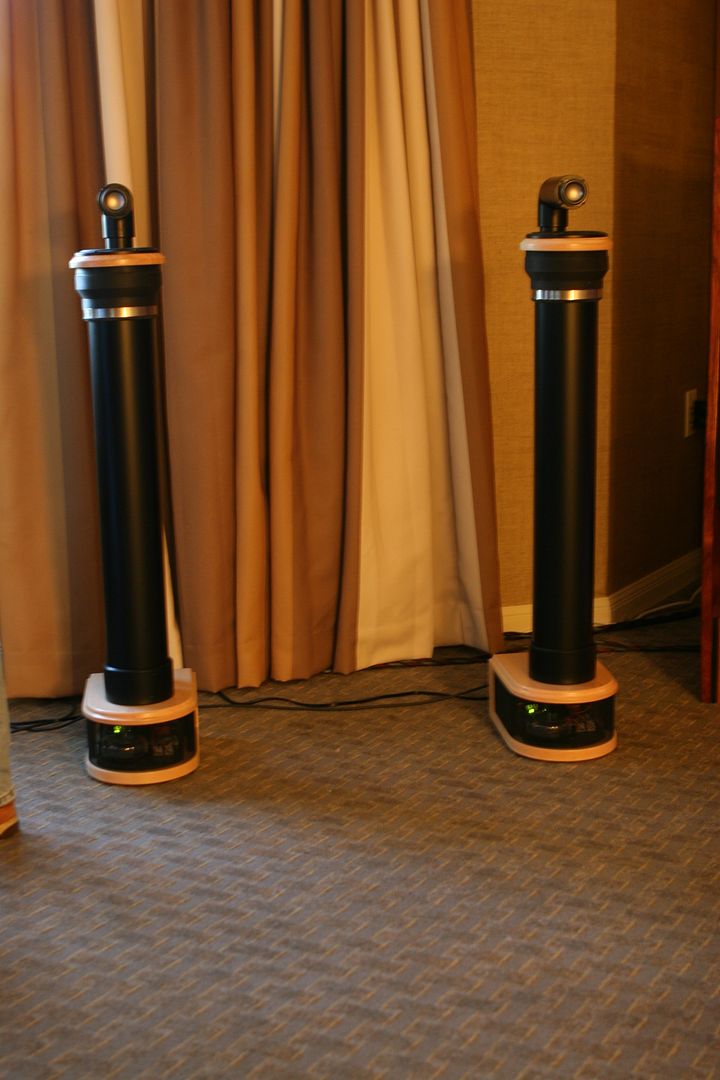 I did manage to get my ears on a pair of Pluto speakers. These things look ridiculous. But they work — and really well, too. Active speakers (amps are in the base) may not be audiophile friendly, but the sound was open, fast and inviting.