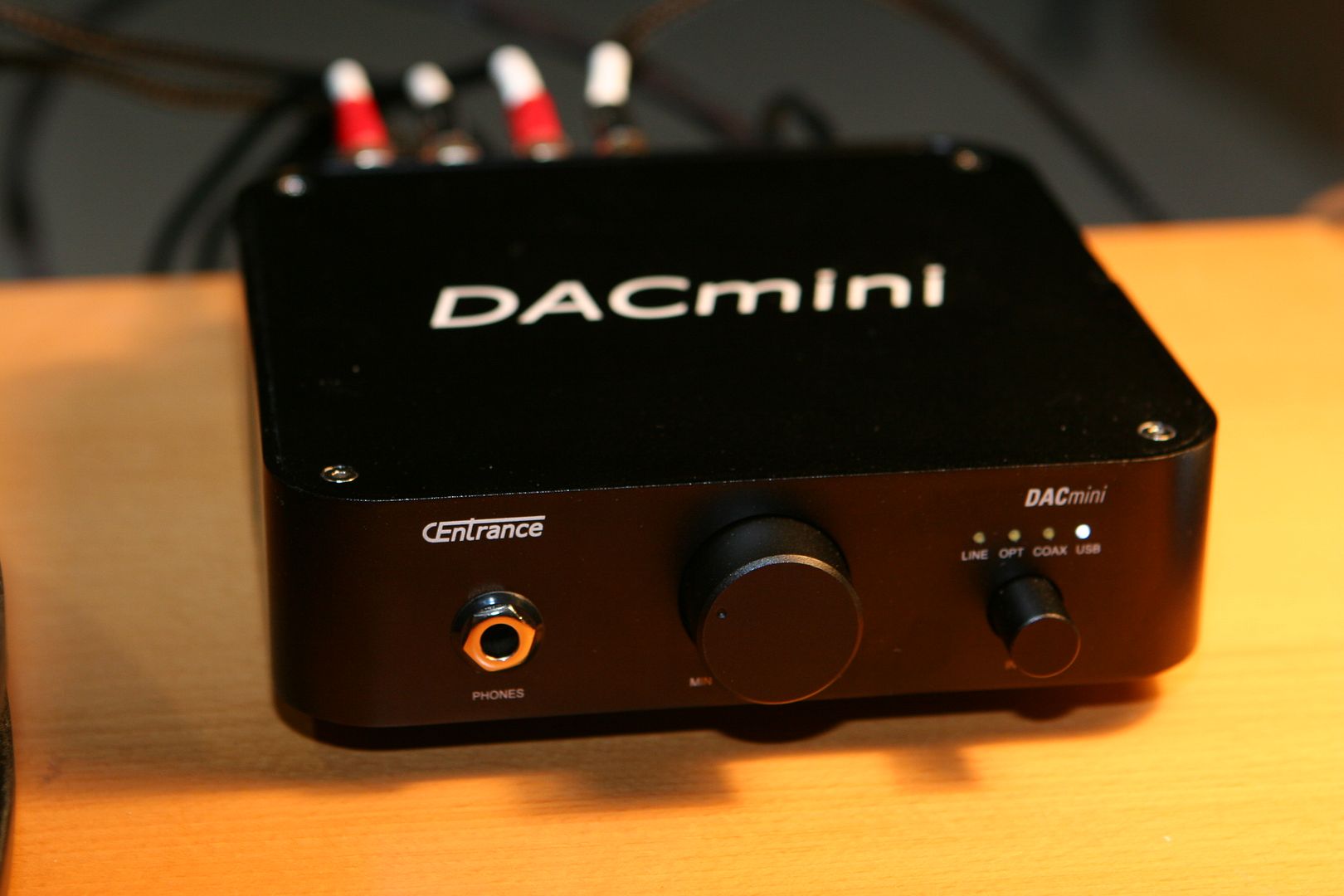 Michael Mercer over at CEntrance twisted my arm (ha ha!) about bringing in a new package that they're positioning for the audiophile's desktop, called, conveniently enough, the Audiophile Desktop.
$2,000 gets you a CEntrance DACmini PX, a pair of Masterclass 2504 speakers, and a giant Pelican case to lug them around in.
The PX is a head-amp, a full-function integrated 25wpc amplifier with an analog input, and a DAC that supports 192kHz/24-bit (over SPDIF)/ 96kHz/24-bit (over USB). All that's missing is a turntable.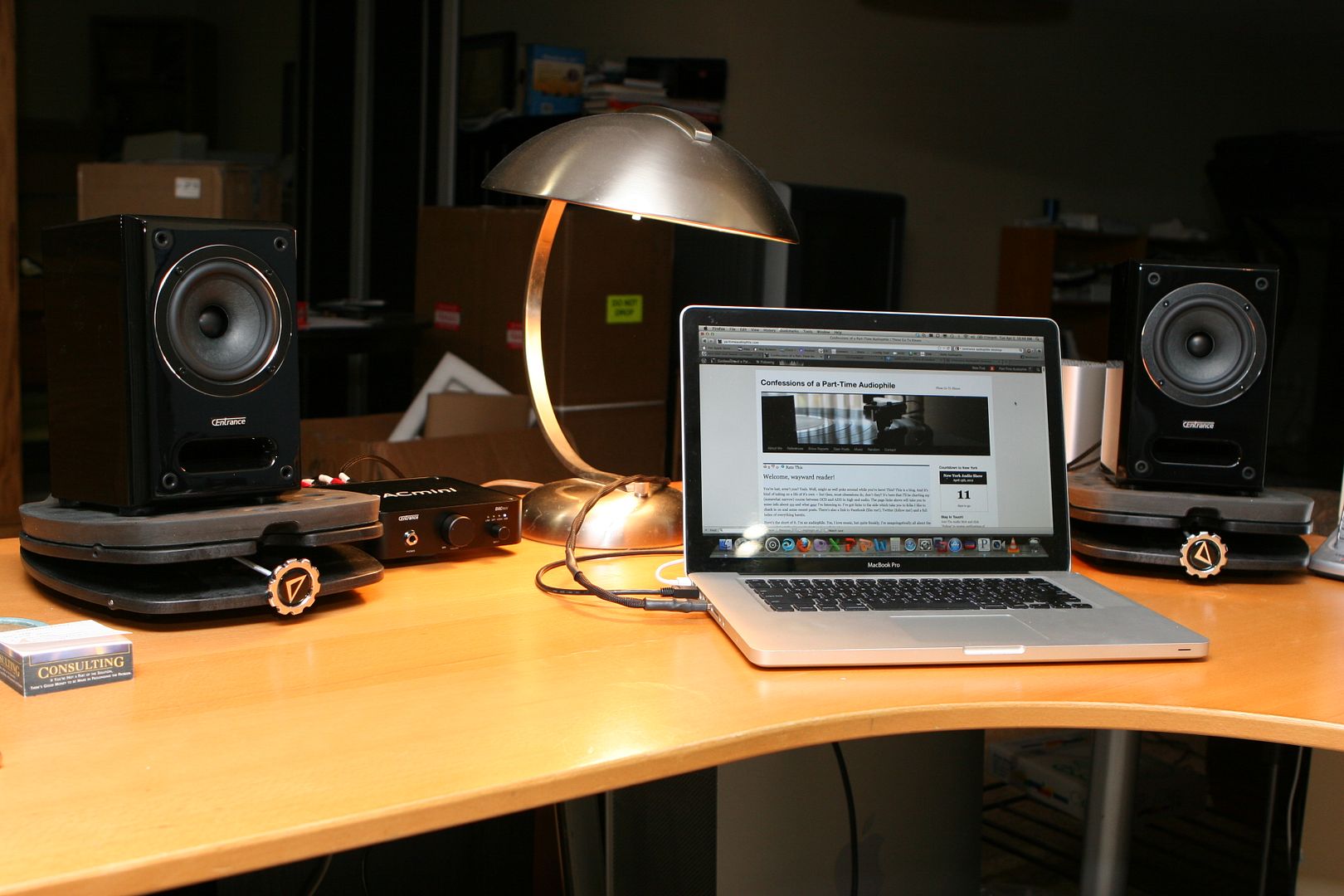 The speakers are unusual in just the way you'd want for near-field listening. The drivers are coaxial — the tweeter is inset into the center of the mid-range driver. Why is this good? Integration! The top goes smoothly into the mids, which makes near-field placement a snap. The big front-firing port gives you more flexibility to place the speakers all over the desktop, even on those desktops that push right up on a wall.
The piano black finish is not my favorite — I mean, I have to photograph it and "shiny black" rates right up there with "mirror finish" in terms of capture difficulty. More my problem than yours, but it does make it hard to show how pretty these little guys are.
And they are little. 9″ high and 6″ wide, the 2504s are almost exactly the same size as my Audioengine P4 speakers. Compact!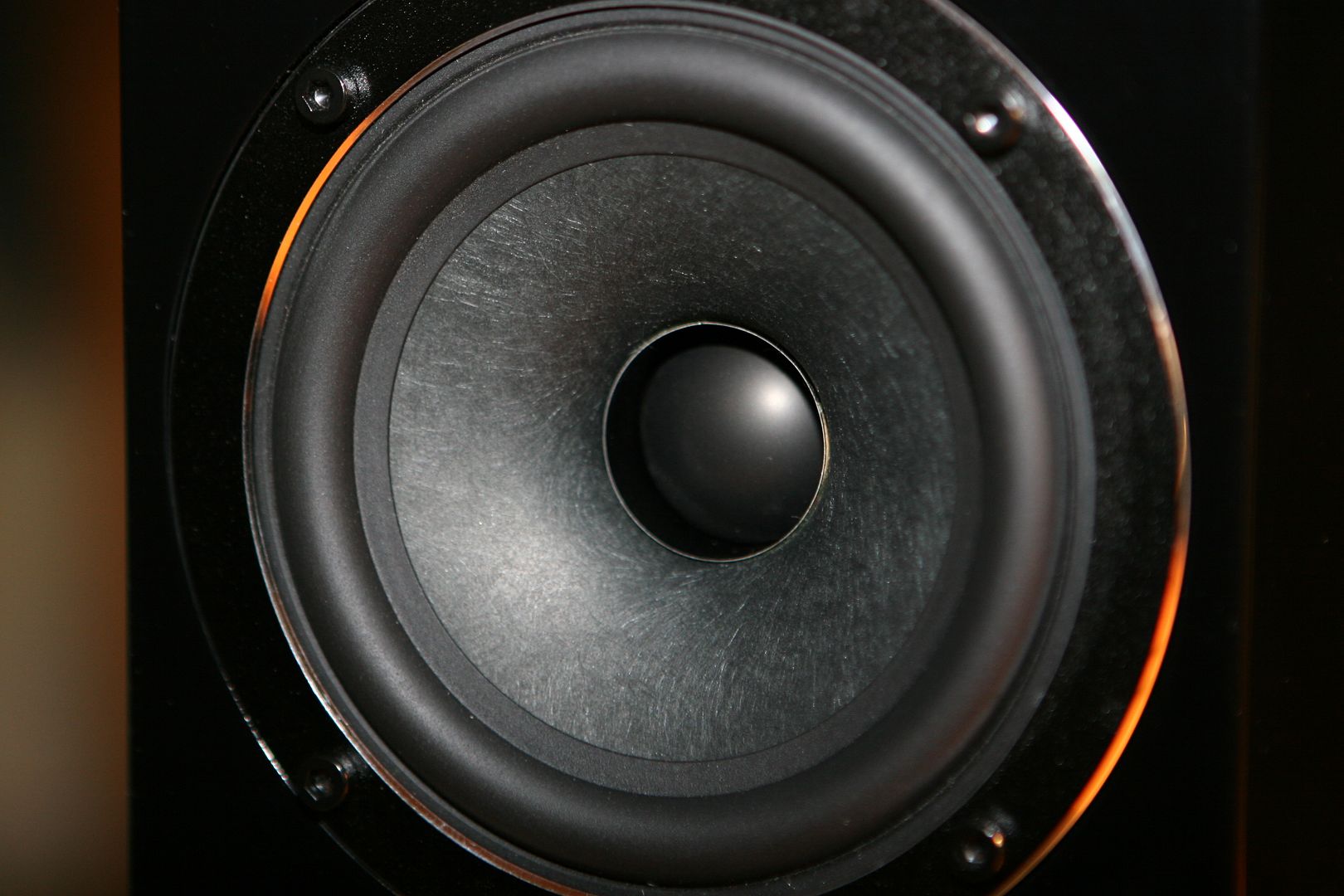 I'm gonna let 'em settle in for a while before I start swapping bits in and out. But I have to say that the look and feel is right up there. The feature set? Spot on. You're getting a lot of bang for your buck for your entry fee.
More on this soon.