I've been a fan, and a customer, of the Cable Company for years. Online retailing at it's very best, with great products and great service.
One of the services they provide as a matter of course is the Cable Lending Library. The idea works like this – for a non-refundable deposit of 5% of the MSRP of the cable in question, you can borrow it for long-term listening in your system. When you're finally ready to buy, 100% of that deposit converts to an in-store credit. Pretty slick, actually. So, if you ever get to that point when you feel the need to try out new cables, a quick call and a modest fee later, you'll have all the wire you could ever want – and more.
Back in 2009, I ordered something like $10,000 worth of top-shelf wire, just to try it out, and put to bed the nagging doubt that I was missing out … but that's another story.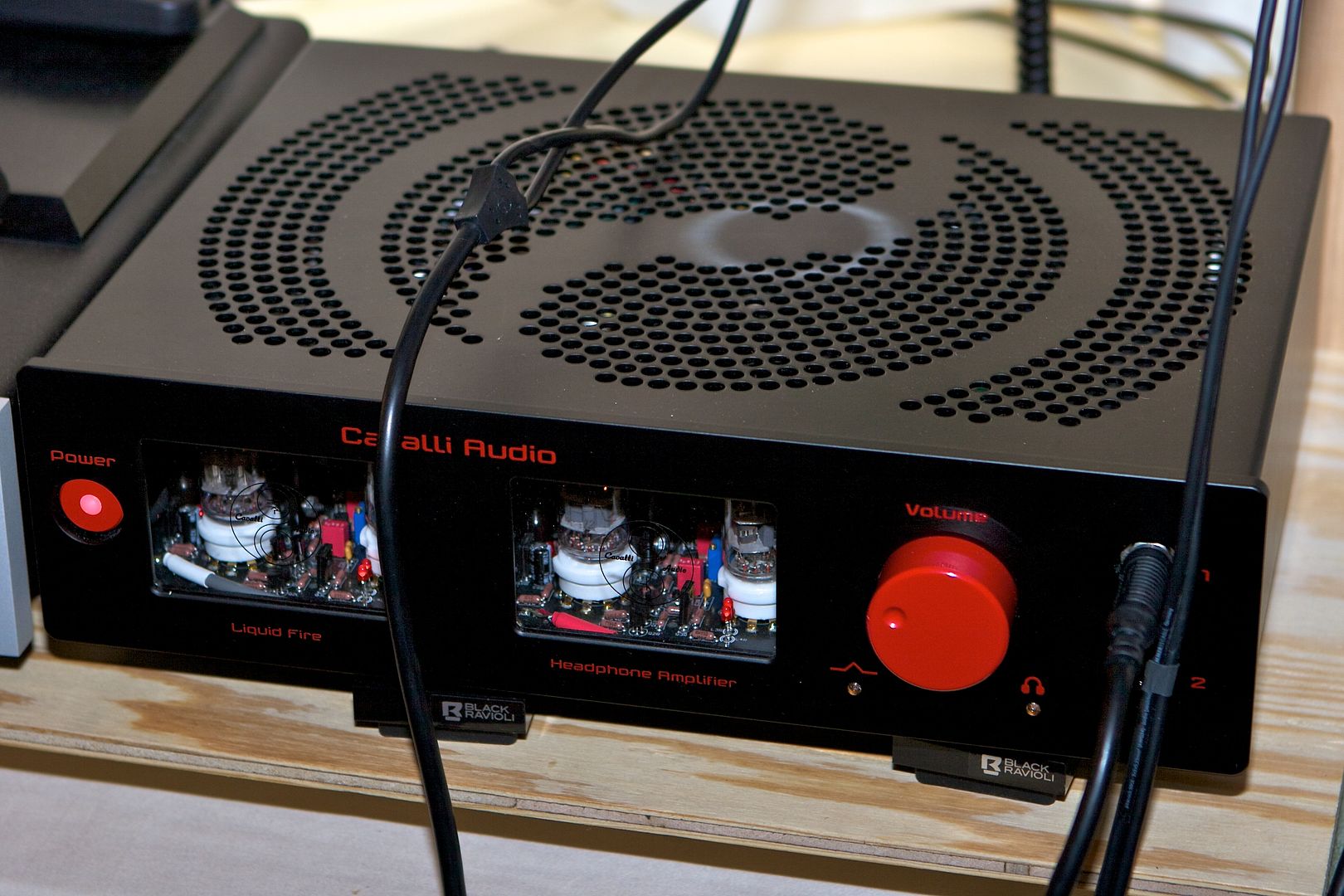 Well, 2012 sees a new addition to the Cable Company's services – headphones and head amplifiers. Yes! Interested in trying out the latest and greatest in the head-fi world? One quick call, a small 5% fully convertible deposit later, and the newest gear will be winging its way to your door. Stunning!
Another really nifty widget the Cable Company was showing off was the $3895 Vinyl Cleaner. No vacuum here, but using a non-static-generating fan, the cleaner from Audio Desk Systeme, uses fluid and ultrasonics to get to the bottom of the groove. There were two on display, one with a nifty LP with Ray Charles' face on it, and other with "active vinyl" sent down by one of the neighboring demo rooms. Apparently, this machine had been running pretty much non-stop since Friday. Ahem.