Any Audio Note fans out there? Well! If you are (or even if you aren't), NYAV had a cozy little retreat filled with AN gear worthy of a set-to. In the corners were the $19,000 AN-E/Lexus speakers in a pretty maple finish. These iconic offering have a 97dB sensitivity and come with an external copper foil cap crossover, a hemp cone woofer, a silk dome tweeter, and silver voice coils.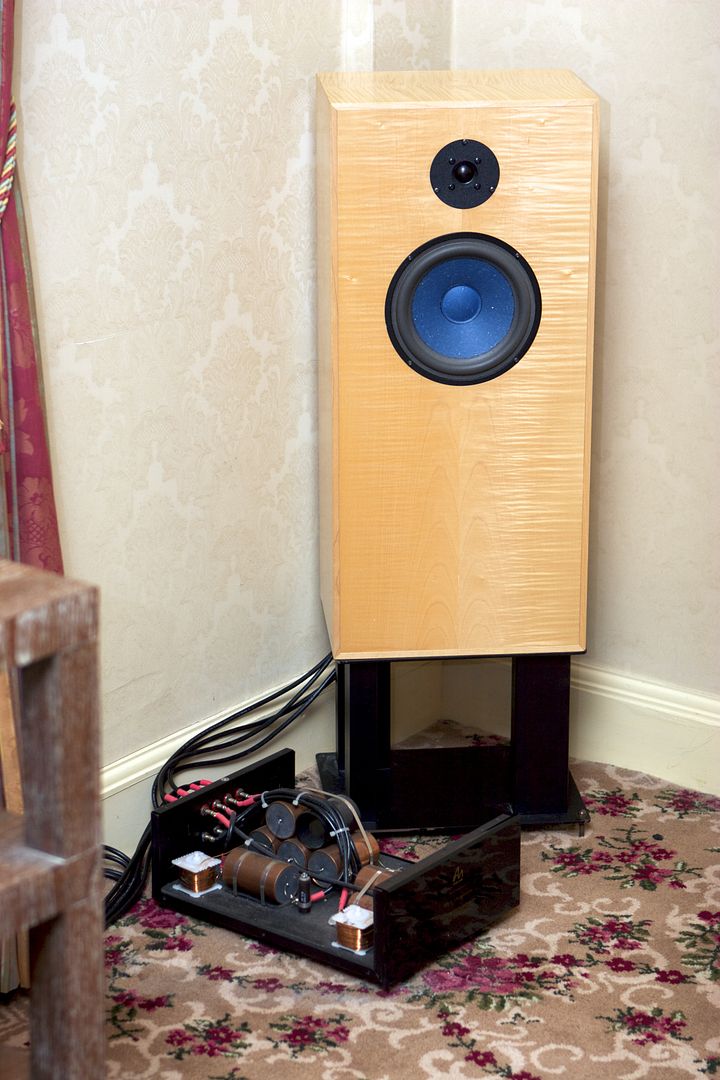 The $32,250 stereo Audio Note Jinro Shochu amplifier which is good for 18wpc, sporting some 6V6 in triode mode and the big 211 output tubes, and some truly giant transformers.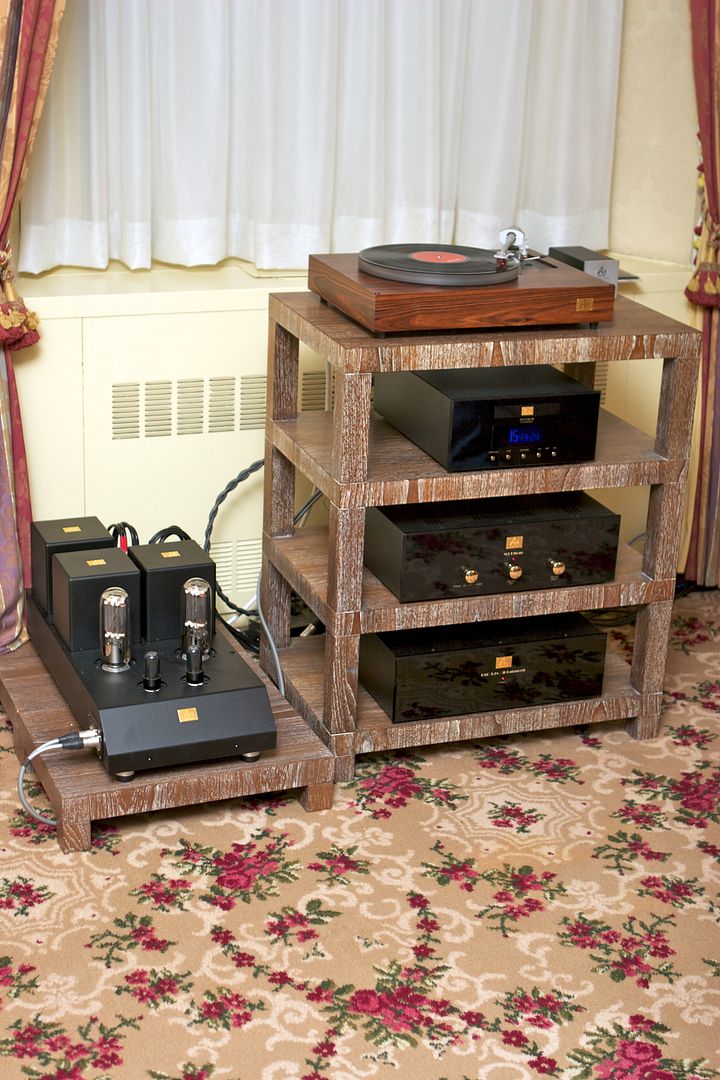 Other gear in the rack (courtesy of Dave Cope of Triode & Co):
$3,650 – TT2 Two Deluxe – an update to the classic TT2 two motor, suspended turntable.
$2,000 – Arm Three V2 – An all Audio Note tone arm introduced last year.
$4,250 – IOI – low output moving coil cartridge
$6,400 – S4 – step-up transformer
$11,200 – M3 Phono – full-function tube pre-amp with mm phono stage, transformer-coupled output.
$4,250 – CDT1/II – CD transport
$10,250 – DAC3.1x/II – non-oversampling, unfiltered DAC with transformer-coupled tube output stage.
Here's the thing about Audio Note. Aside from the cult-y thing. Which is weird. But aside from that:
Audio Note is the very essence of audiophile gear. It's extremely well fitted out. The parts are painstakingly selected. The components made up of these parts perform at an extremely high level. Each component is bespoke. And there's always an upgrade path.
It's really hard to fault the presentation here. The look is startling. The sound is more so. And the room here at NYAV was warm, inviting and entirely seductive. I get it. I get why people get on the Audio Note train. It's a good bus to be on.
Woo woo!