The Steelers lost. A 54 yard field goal? Seriously? Bah. Anyway, after that massive disappointment, I found Greg Roberts of Volti wandering the lobby, disconsolate. Which was weird, because, there he was, holding a chain and restraining my speakers. If that doesn't make any sense, than this pic may not help you at all.
Okay, that's an awesome display, right there in the Marriott lobby. Hilarious. But guess who walked by?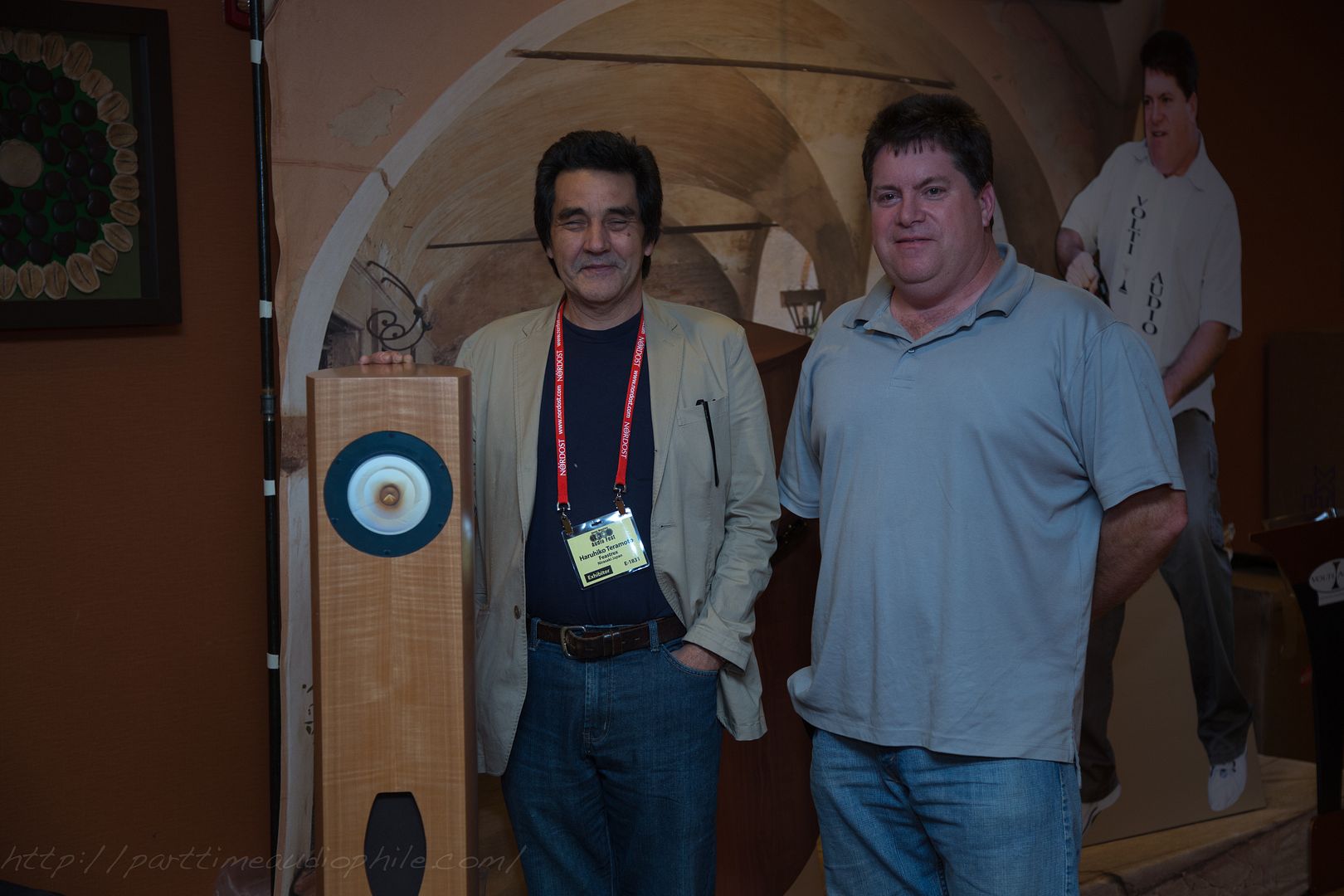 Yes, that's our Greg hanging with Harukiko Teramoto, the designer of the Feastrex driver that Greg uses in his Veretta loudspeakers. I nearly peed myself.
Here's another with Greg and his alter-ego.