One of my first stops was the multi-vendor extravaganza I had such a great experience at last year, put on by Serenity Acoustics (GR Research), Dodd Audio, Pi Audio Group, dB Audio, & Triode Wire Labs.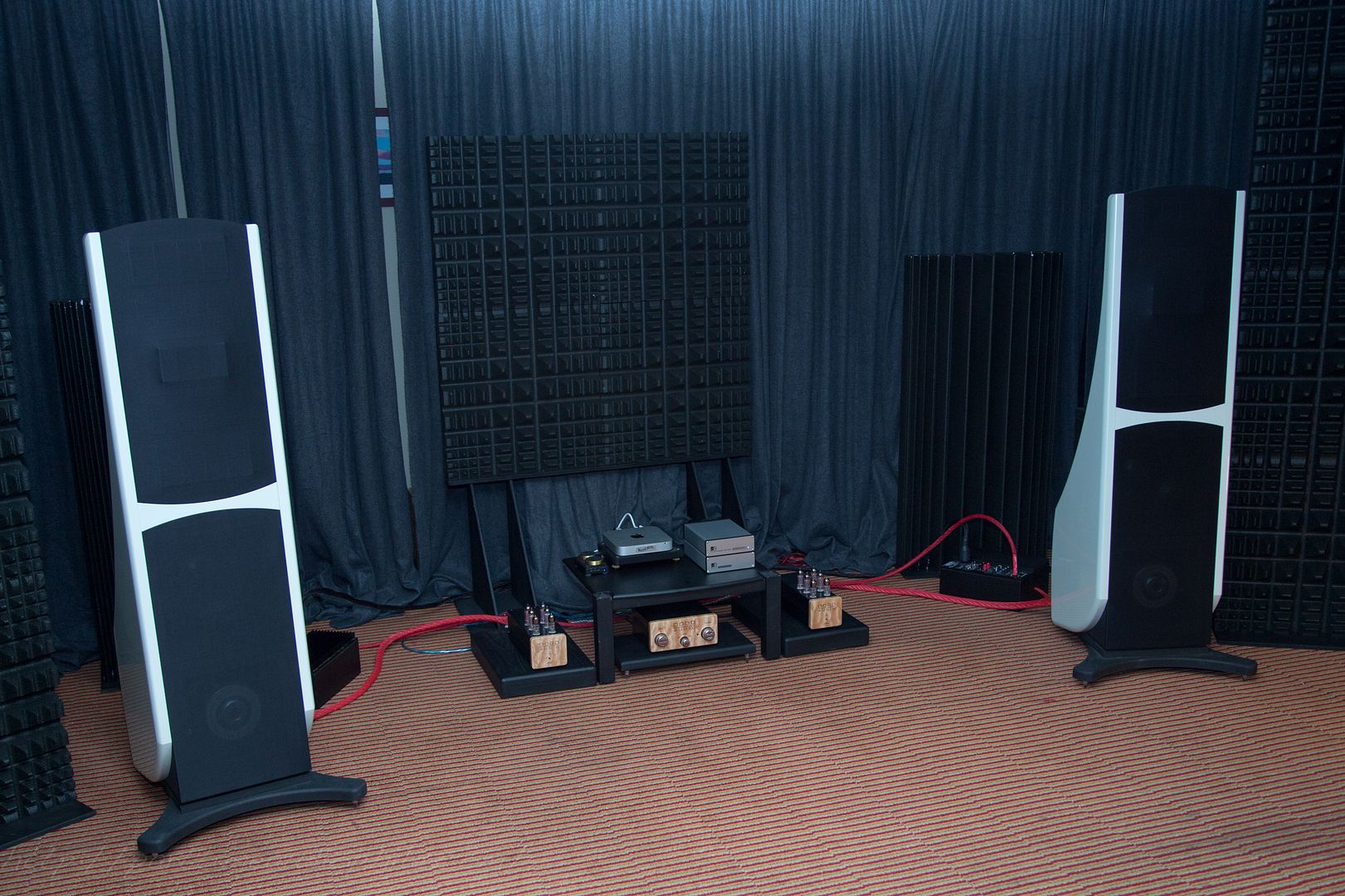 What's new this year? Well, pretty much everything. Shown here was the new Danny Ritchie design for Serenity Acoustics, the Super-7 ($20k). Dodd Audio did up the amp/pre combo in standard battery-powered style. Triode Pete was there, too, with his new mega-power cords. I swung by here very early on Friday and I'm told that the sound in here evolved quite a bit over the course of the weekend.
For me, that back wall was almost more interesting than the front — the new metal-front monos from Dodd are seriously imposing and the wood work on that 6C33-based preamp had me reaching for my wallet even without having heard them.
All in all, this was an awesome room. Not just for the sound, but for the collaboration! This is what being a small manufacturer is about. Love that teamwork and I'm looking to see and hear more from all of these vendors in the future.