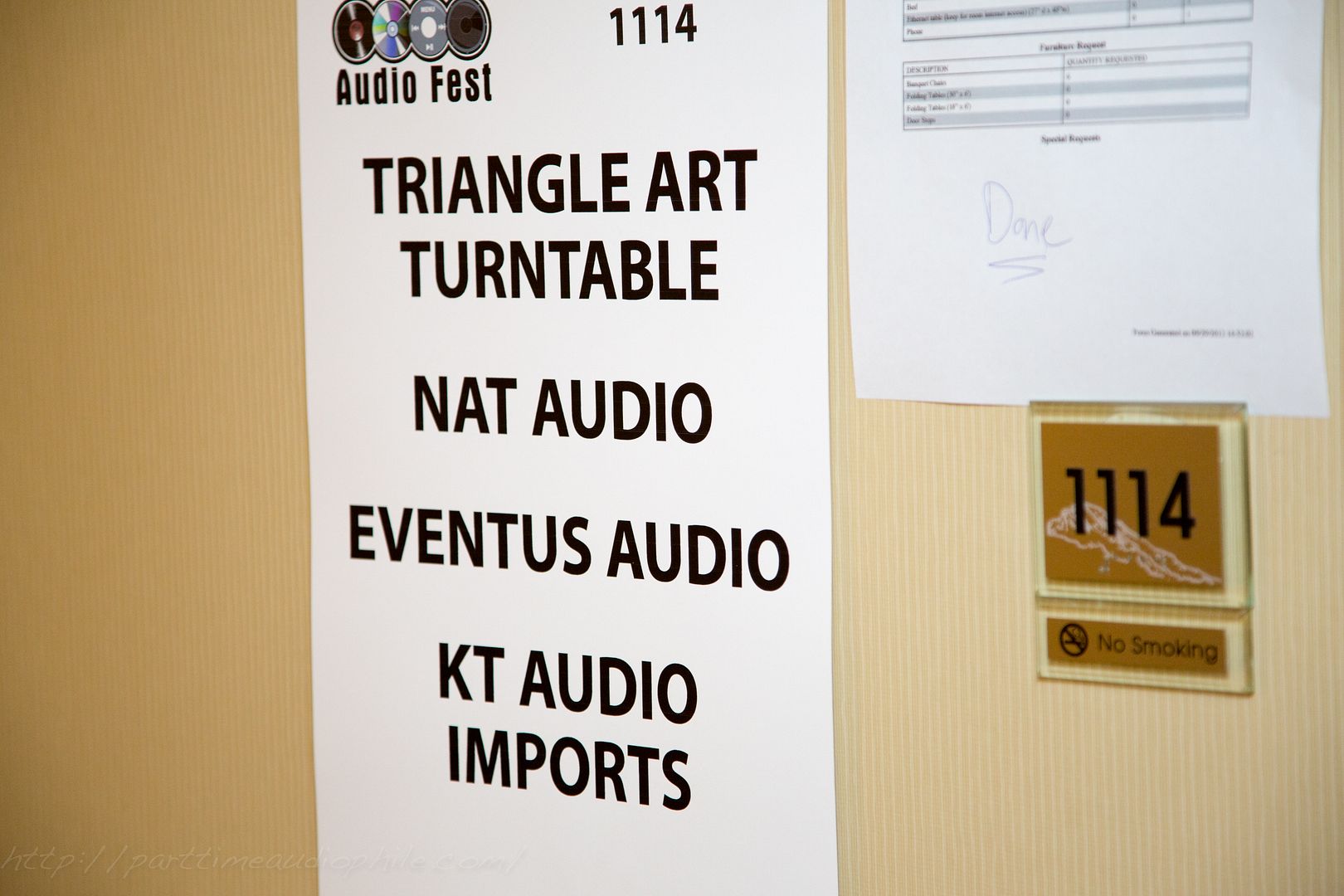 Awesome looking room, with pretty good sound, but I didn't pick up a lot from this room. Like the rest on this post, this room was on the "need more time" list, but that didn't get to happen. Anyway, hope the pics were helpful.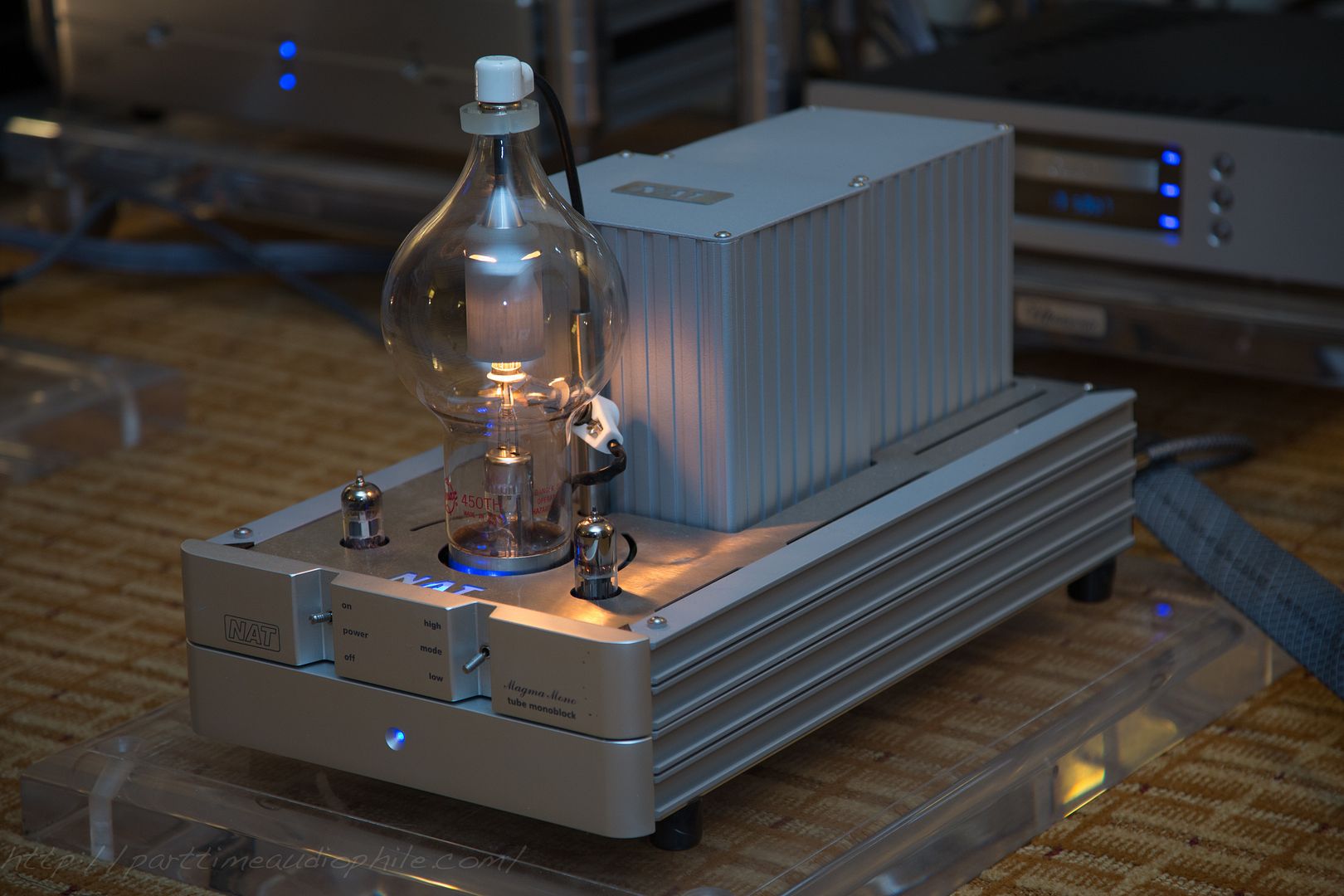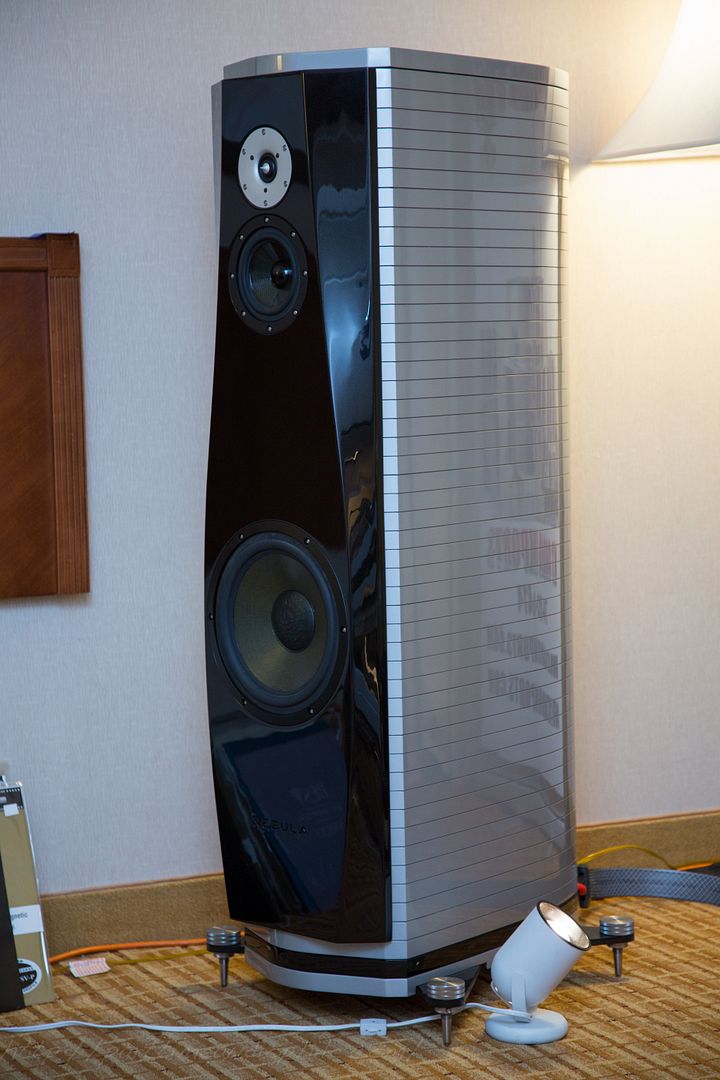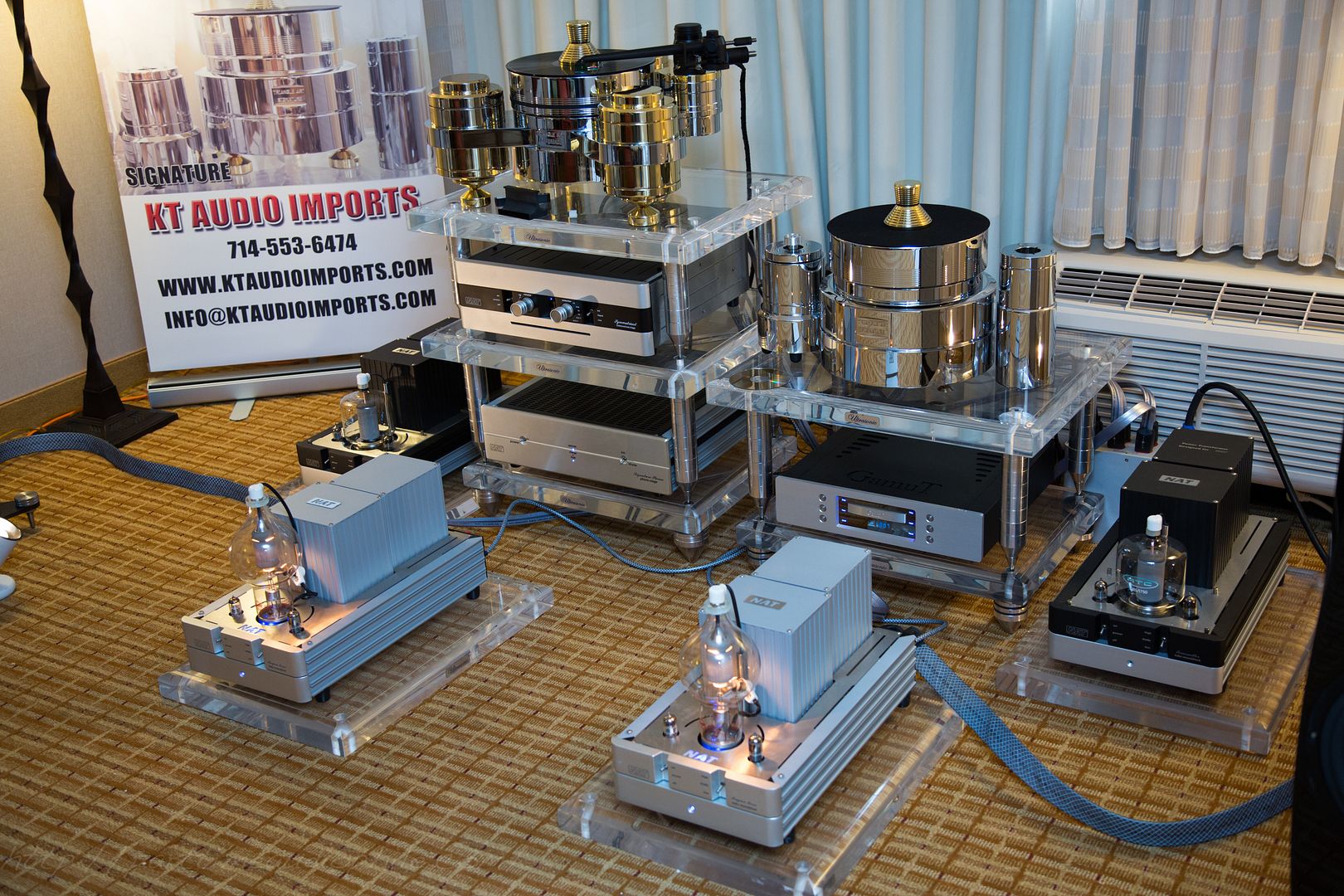 In case you didn't hear, Rogers makes some pretty sweet integrated amps. All en-tubed, of course, and yes, there are some reviews out there. Paired up with a Bel Canto front end and Wind loudspeakers from Totem, the sound in here was more a victim of an unhelpful room setup than anything else, but what I was able to hear was extension and life, a good reaction from a system. The amps look tremendous and if you're looking for in inexpensive, well-made, locally grown integrated, this one looks like an outstanding value. I'd absolutely love to hear more from these guys, and soon — like maybe some monos? That'd be sweet.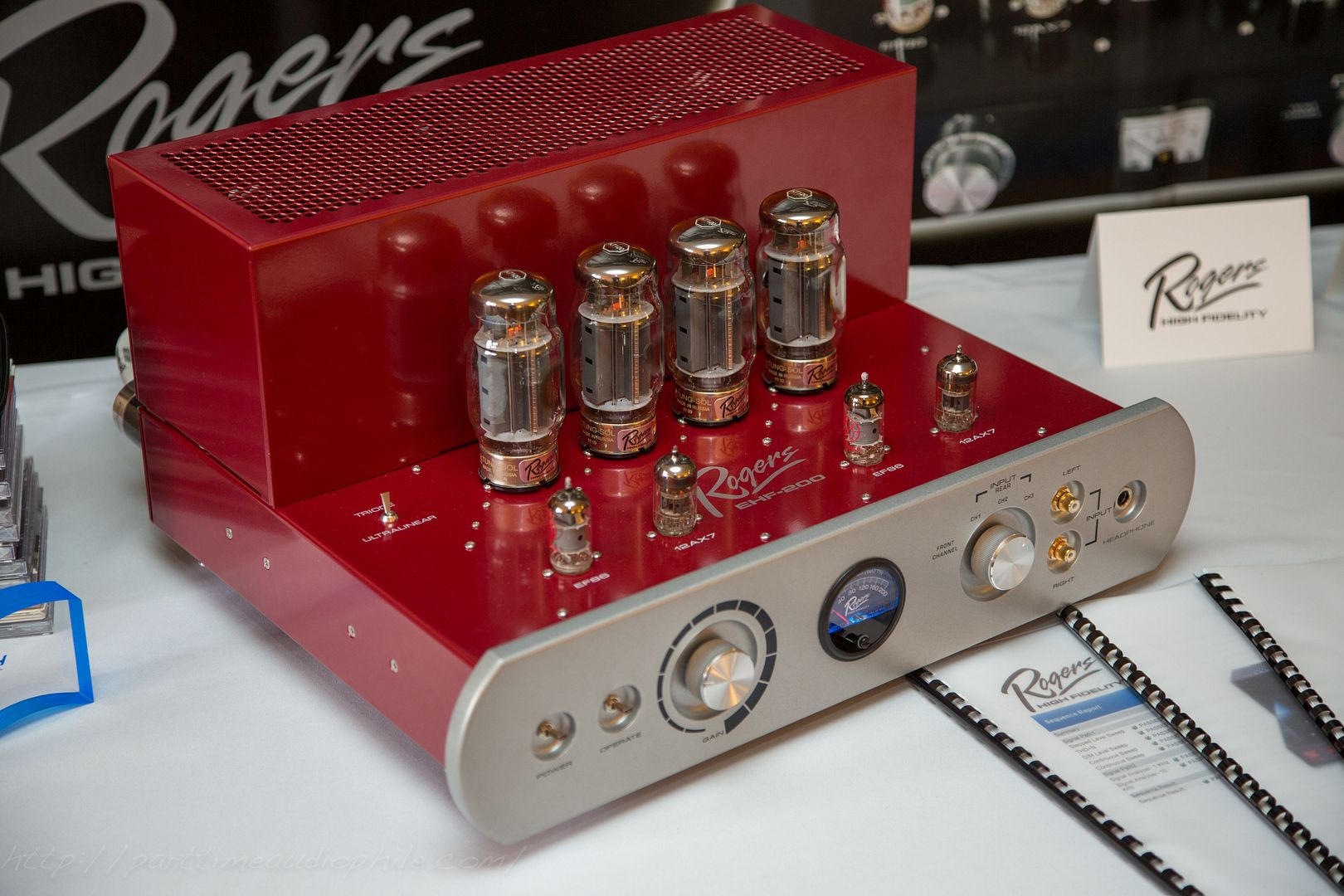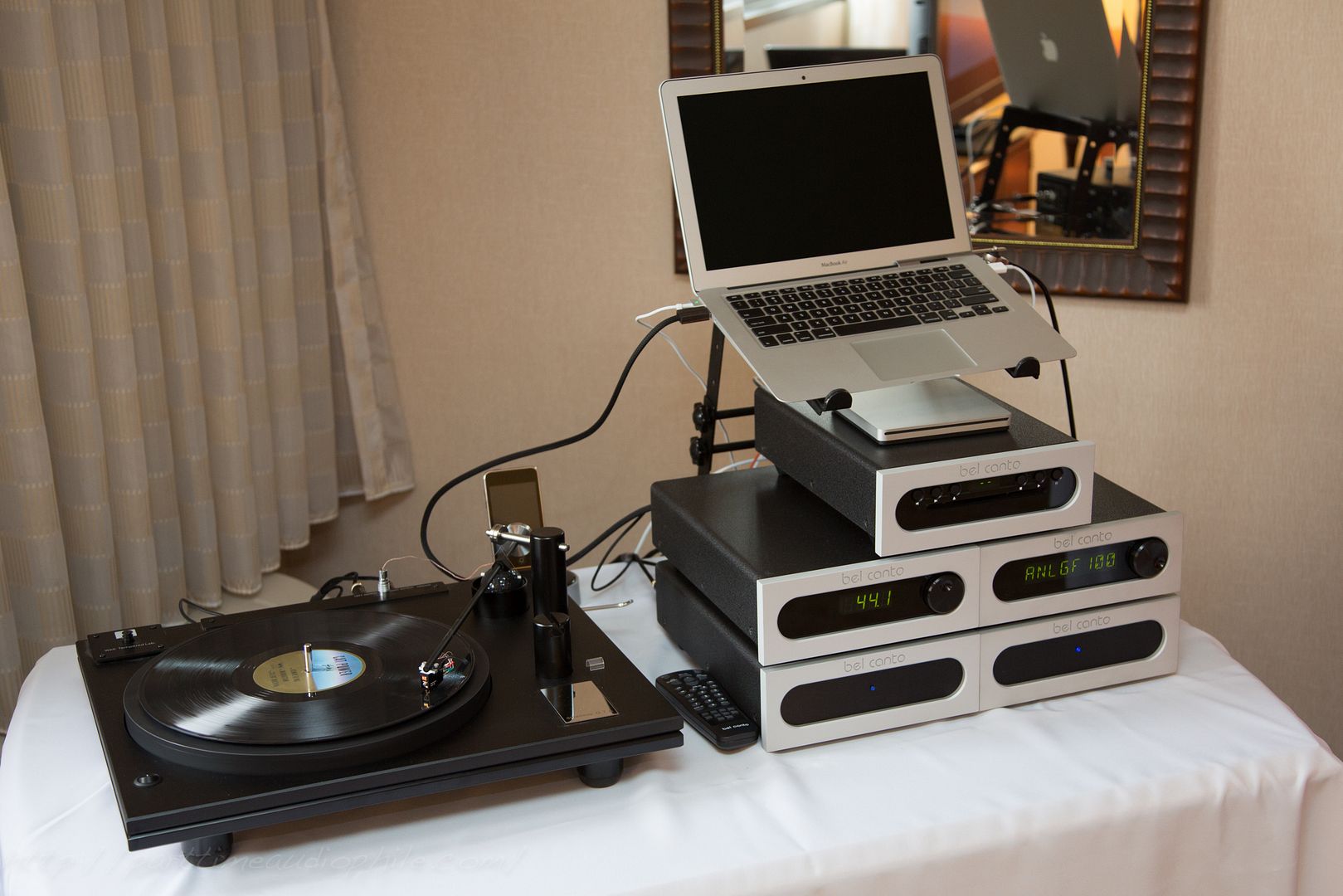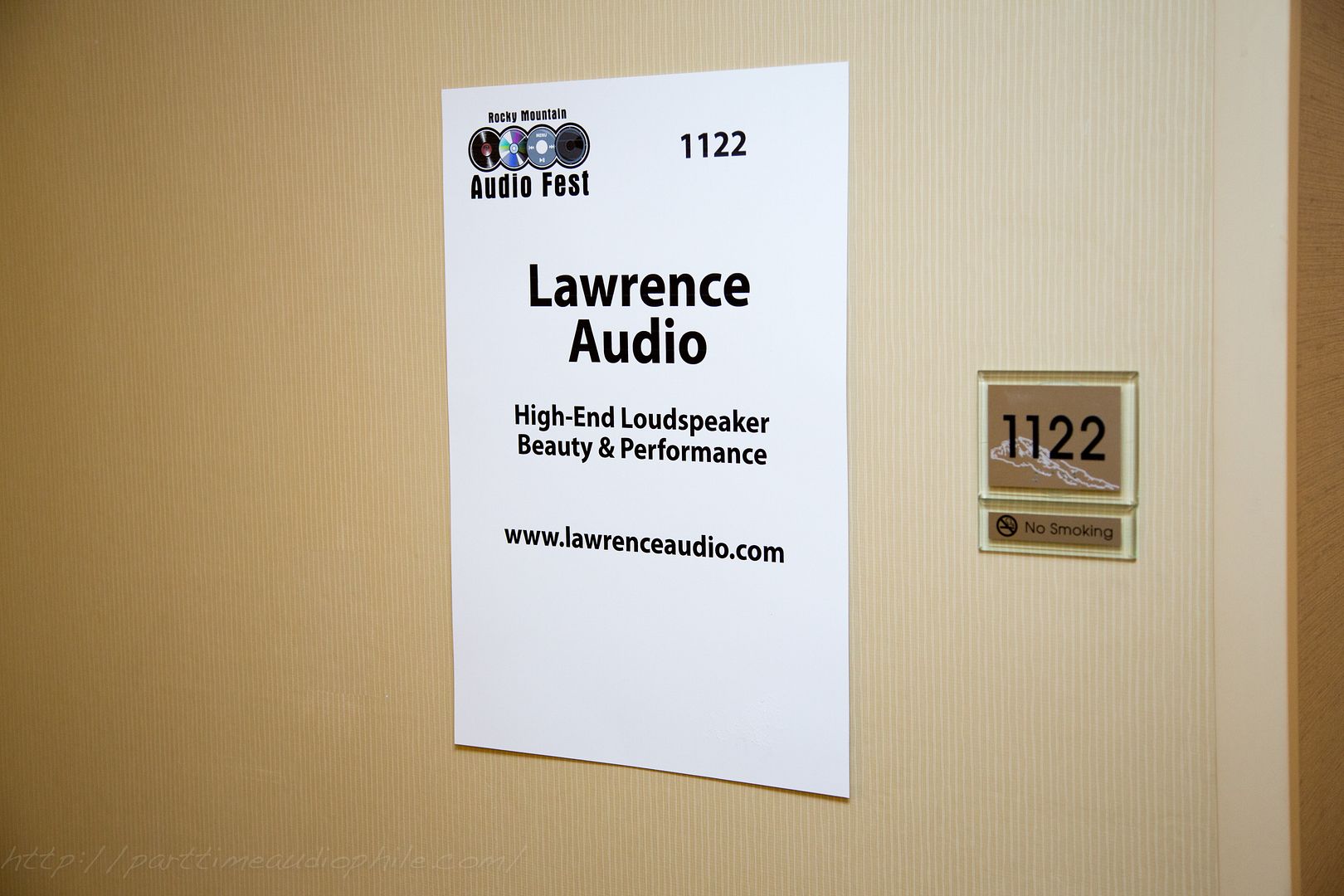 Was not crazy about this room. The loudspeakers were certainly novel, though.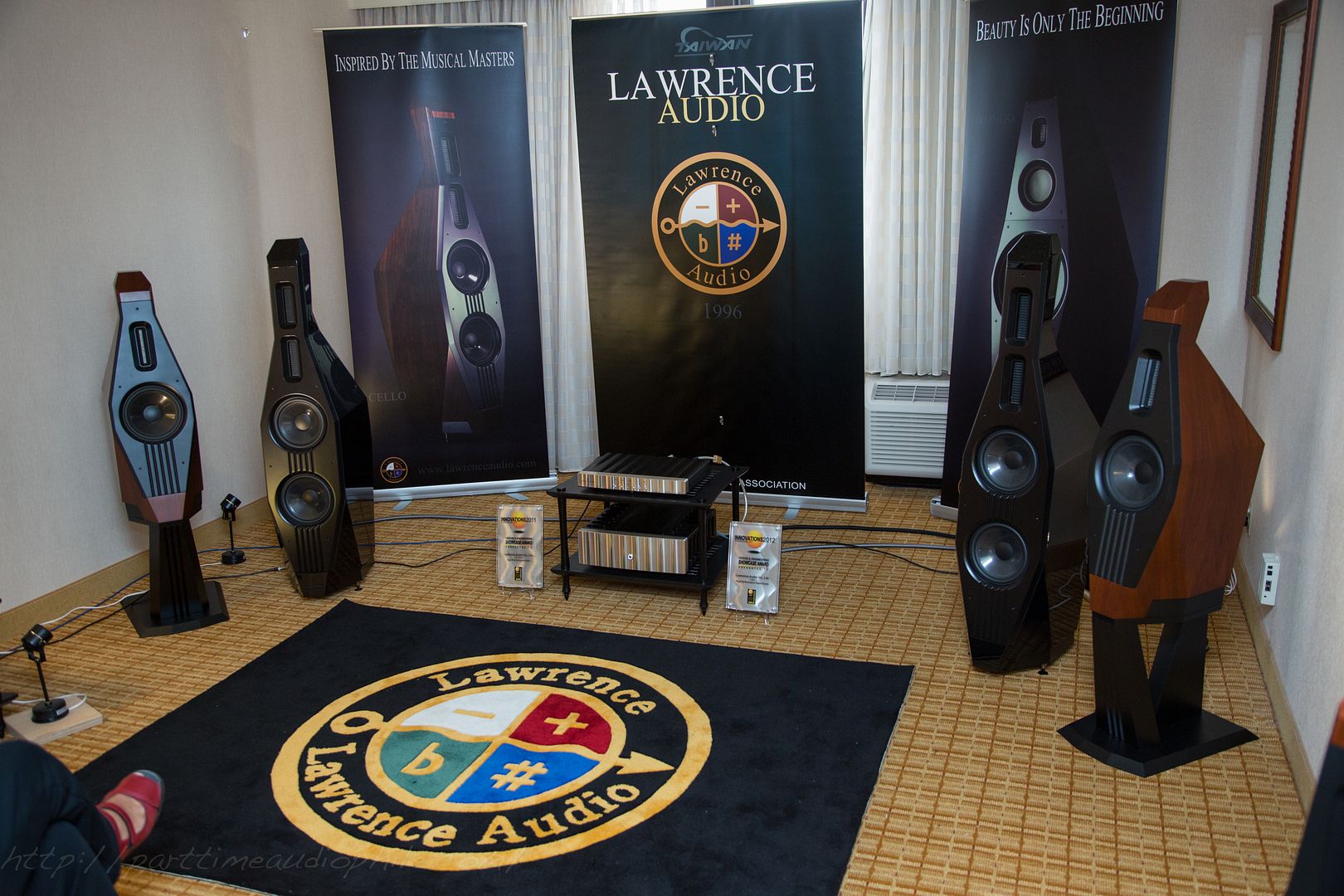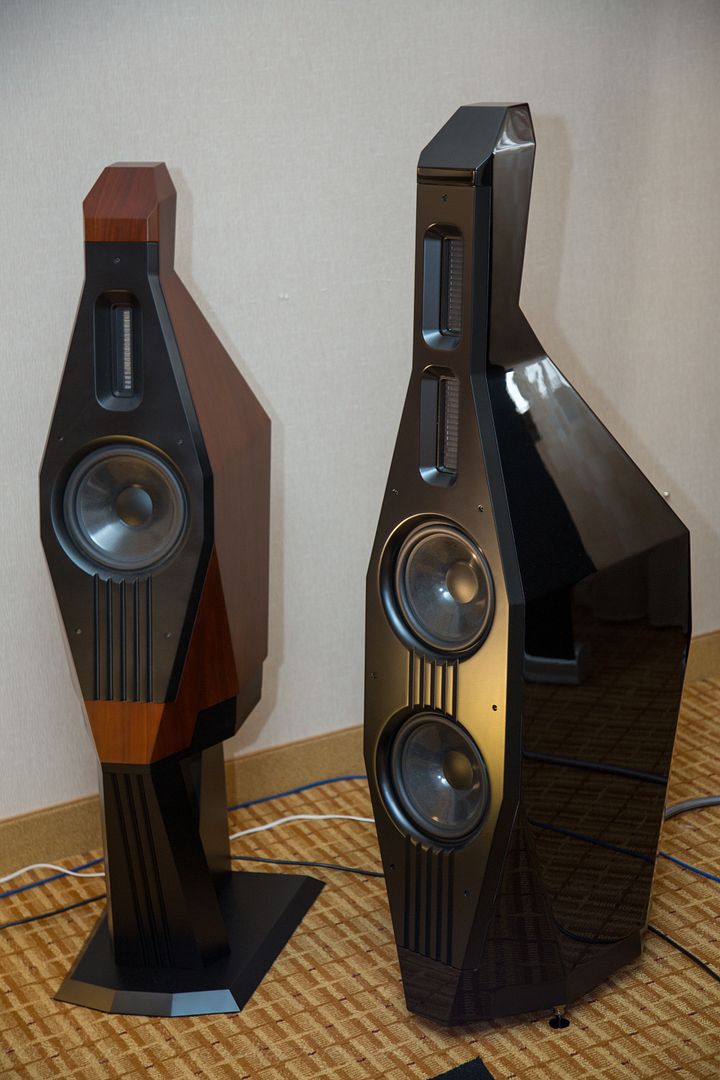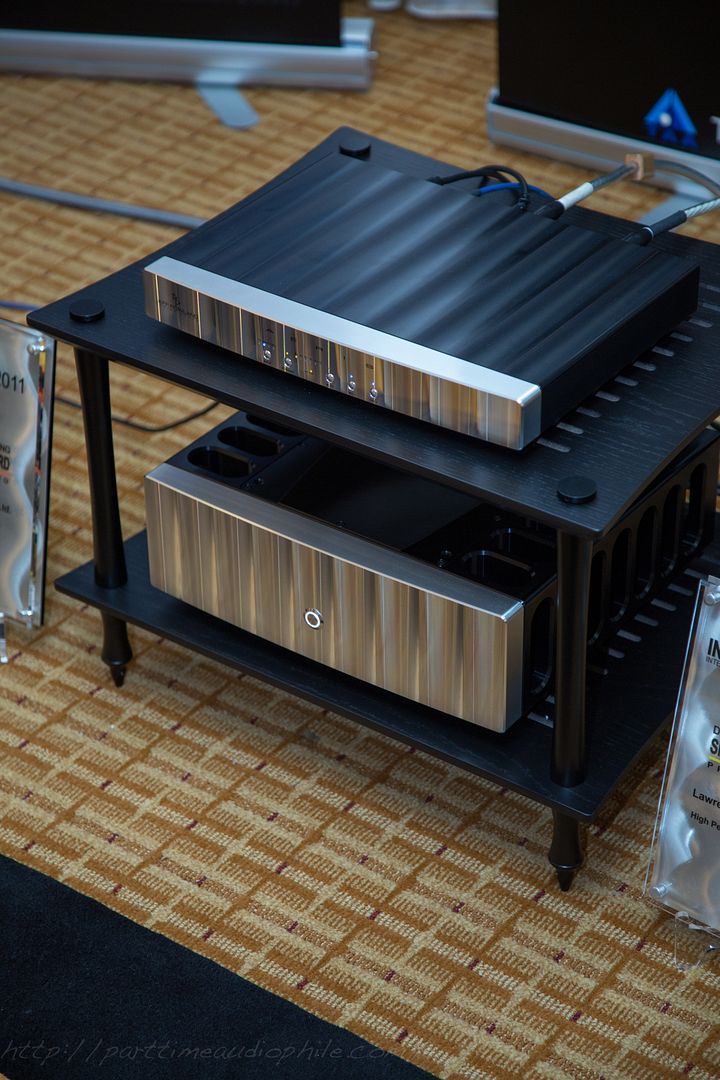 Feastrex? Single-driver madness! If Lowther isn't your thing, Feastrex might be. Given the choice, I tend to lean this way. Love those TA-300b tubes, by the way.