There were quite a few rooms that had interesting gear that I simply didn't have time to revisit or spend any serious time with — but that I had some nice pics of from that Day One blitz. Here's another roll-up.
This is a brand that hasn't gotten a lot of airplay here in the States, though I know TONEAudio is all about their loudspeakers. Shown here is the $16k M7.
An older GamuT amp was running in the Zesto/TAD/WyWires room.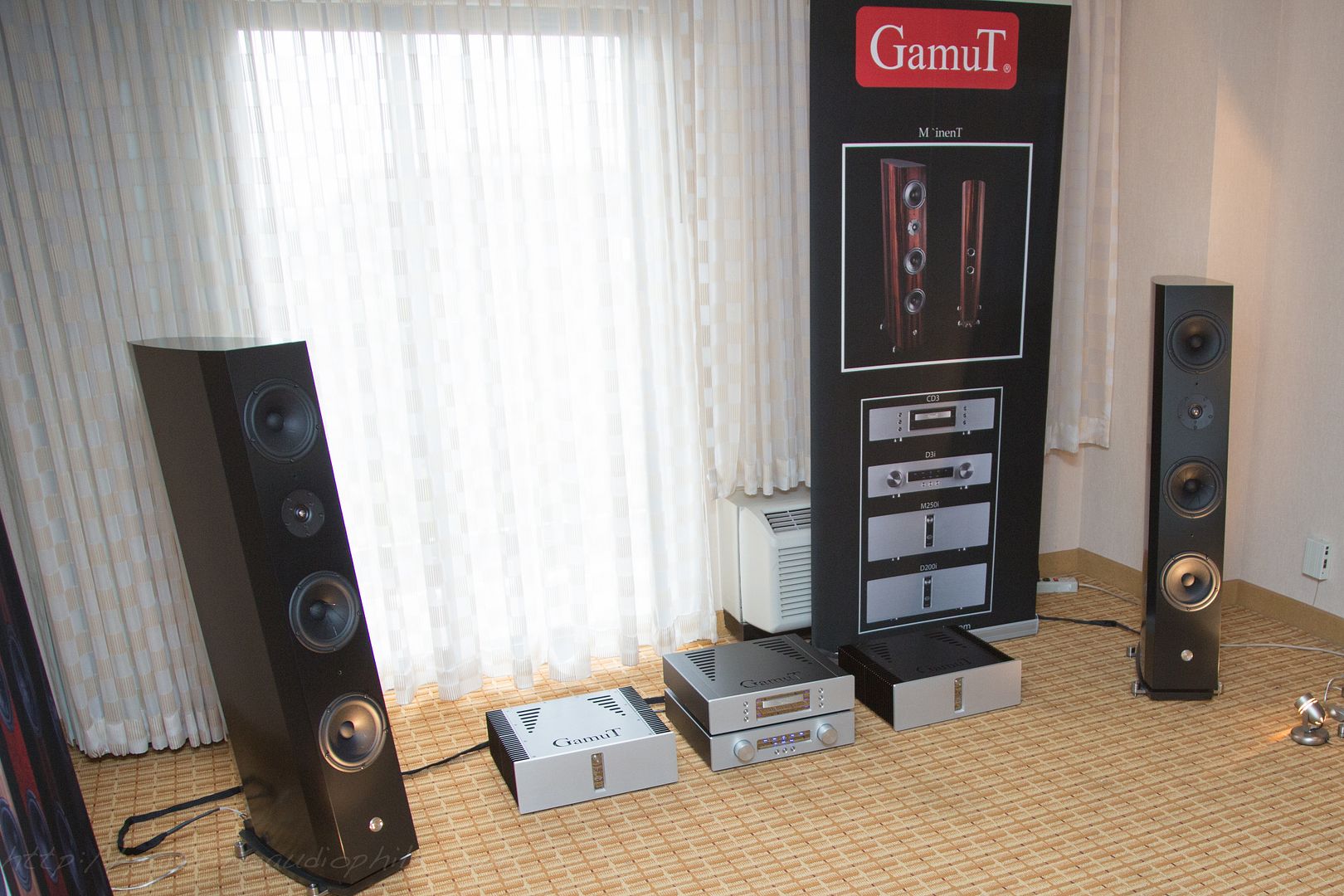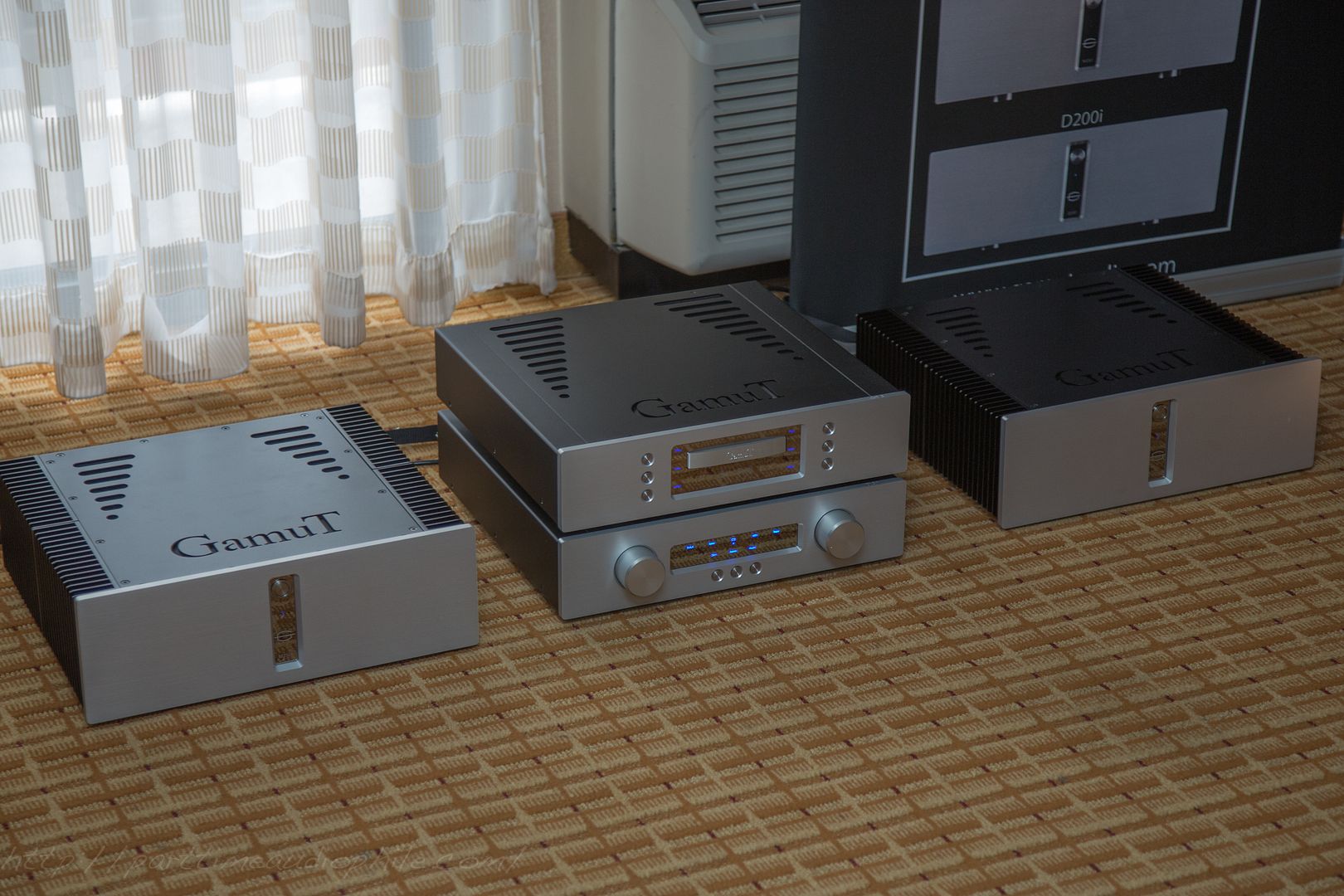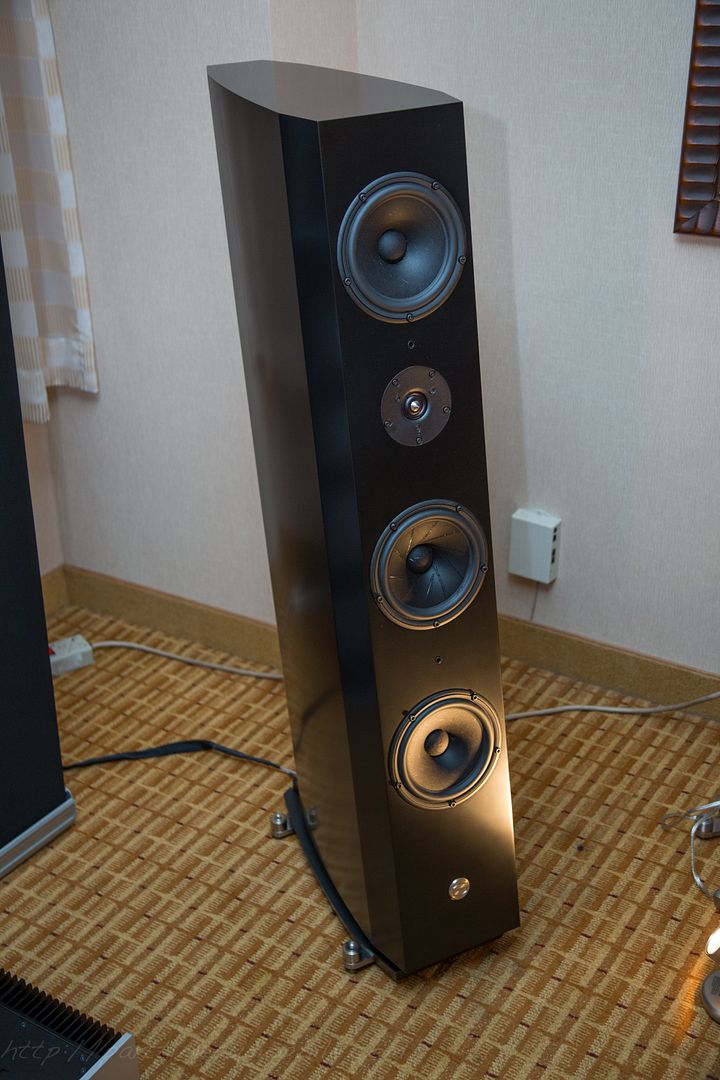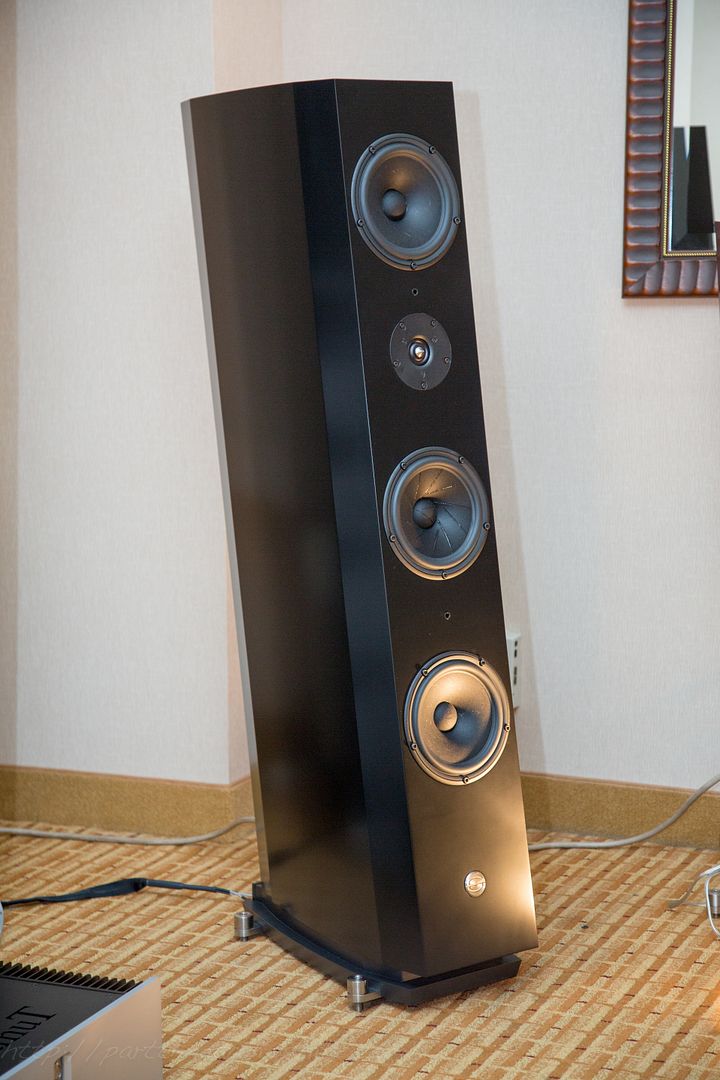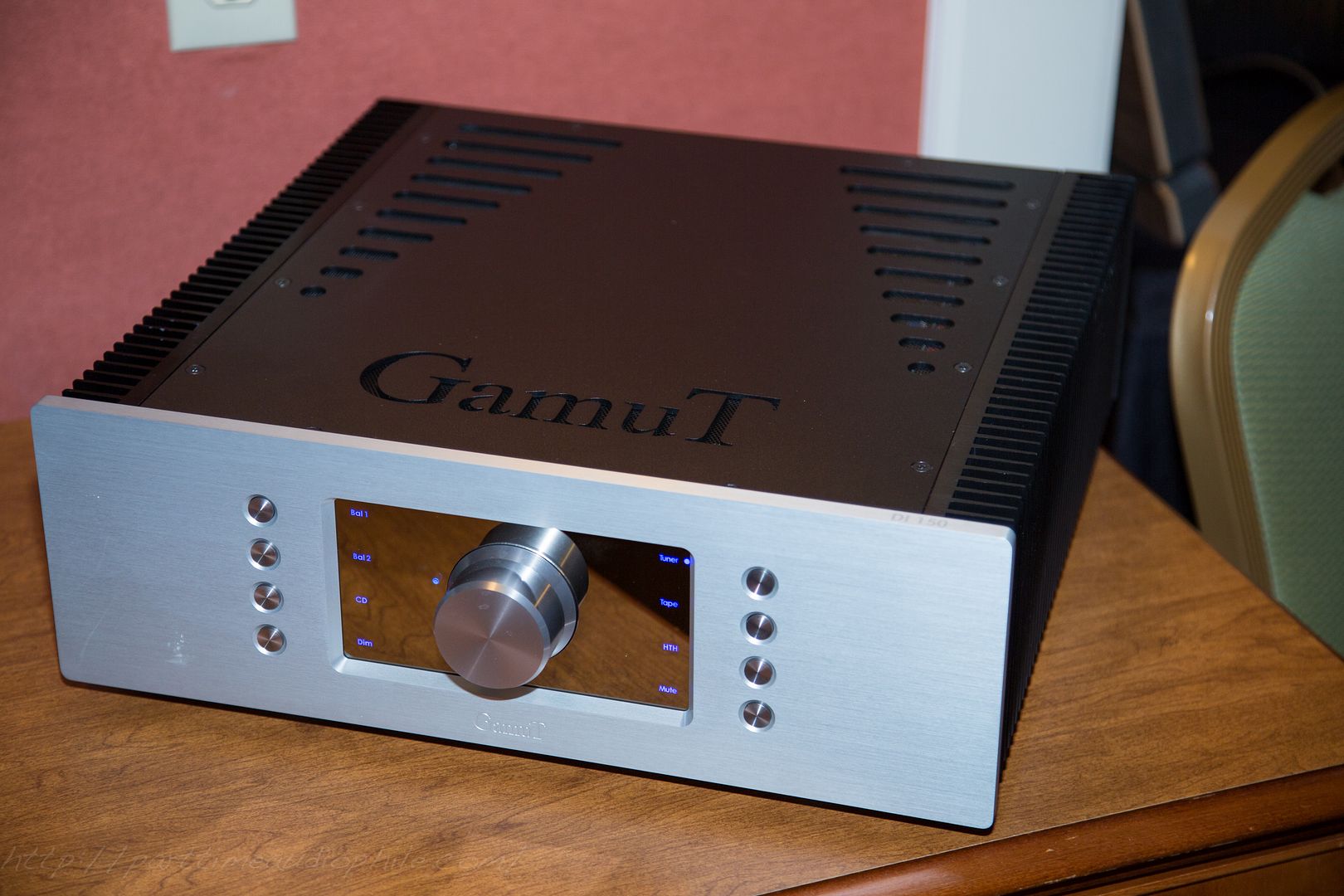 Sutherland/Venture
I'm disproportionately pleased with the way that Sutherland Engineering uses Nixie tubes in their preamp. Dunno why. It's just cool.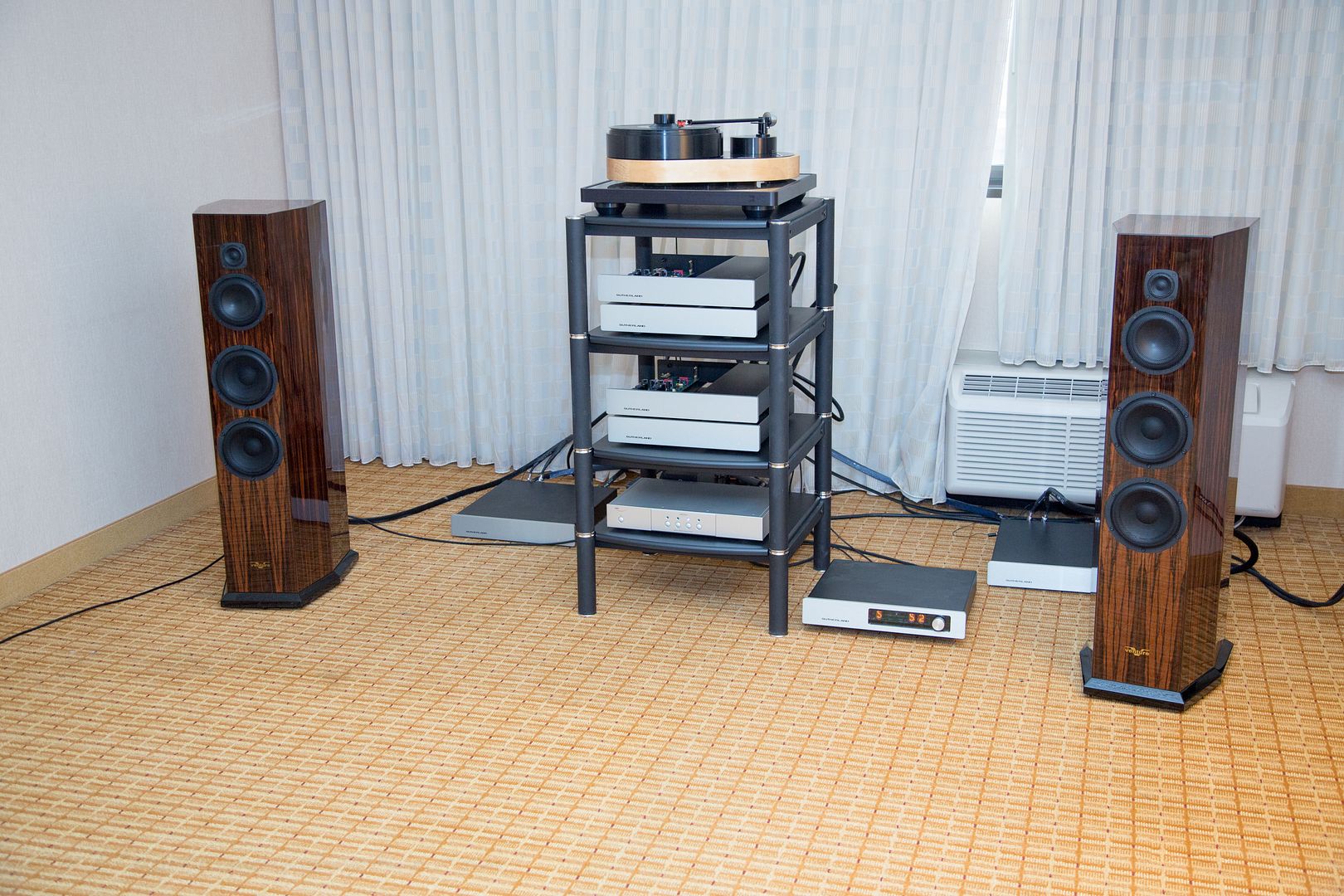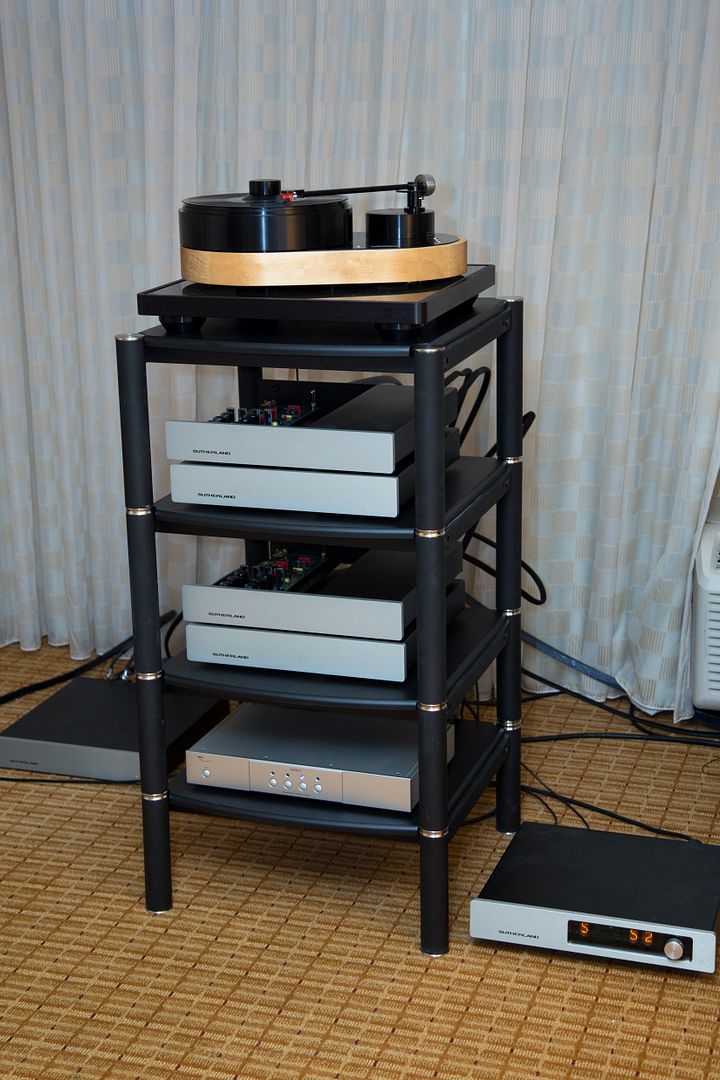 The new Salk-designed Fried loudspeakers were $3k and left me underwhelmed. The Tube Research Labs gear partnering with it were … bold looking?
Hegel, Thiel
I'm a fan of Hegel Audio. Love their amps, but the new $10k Thiel 2.7 were not my thing.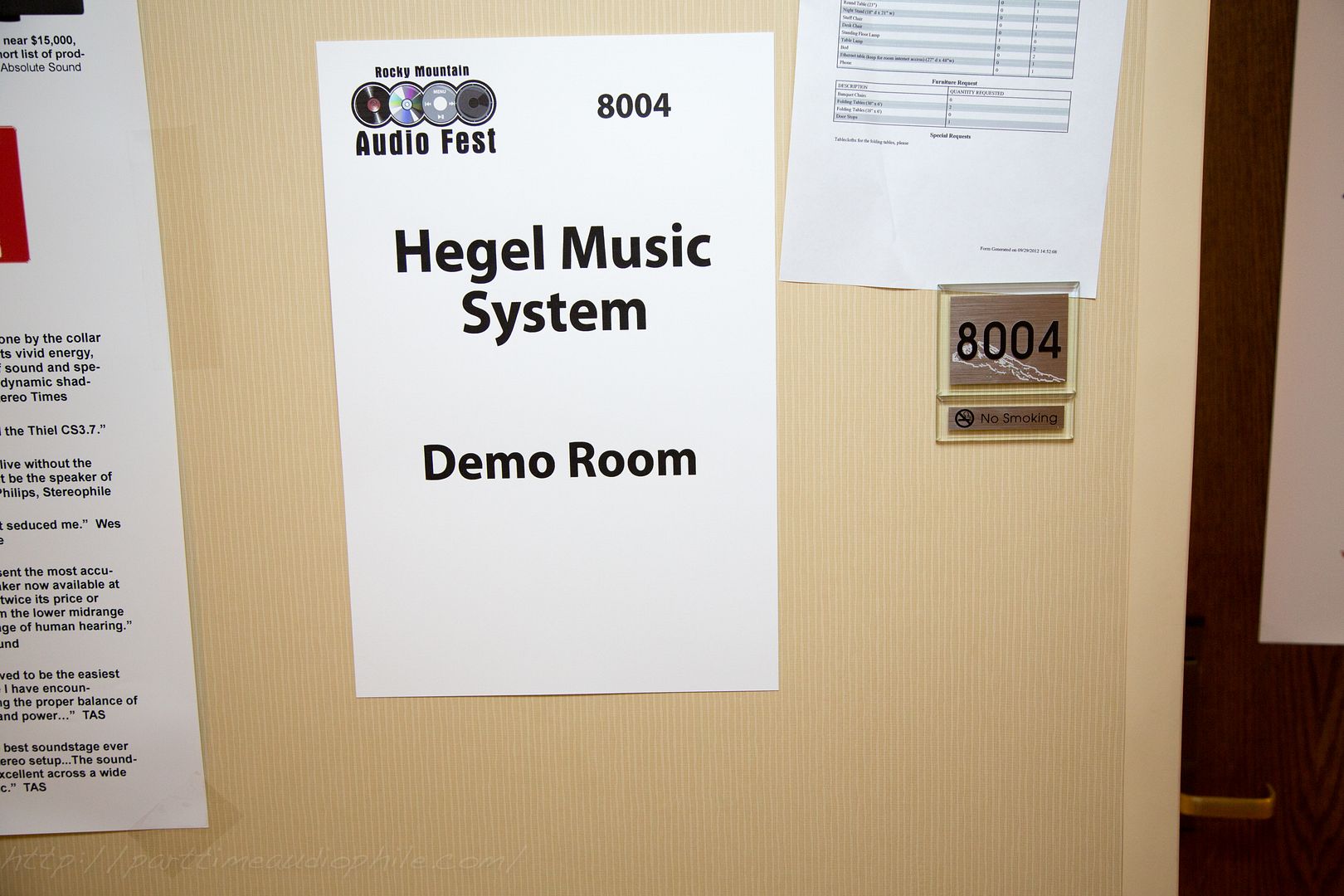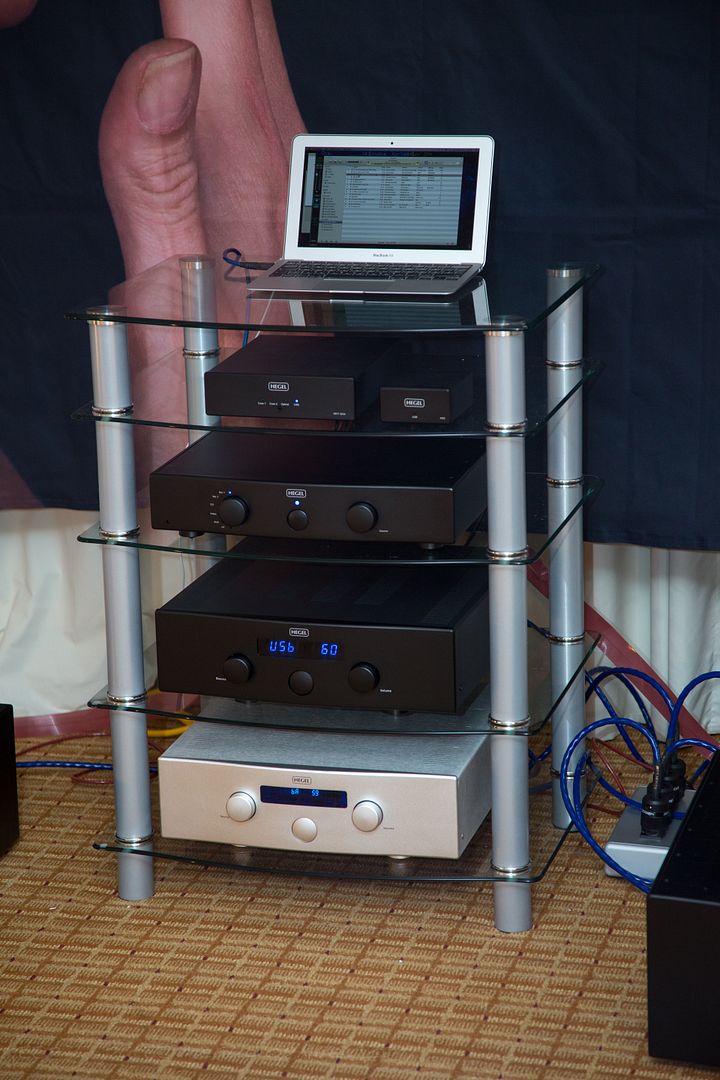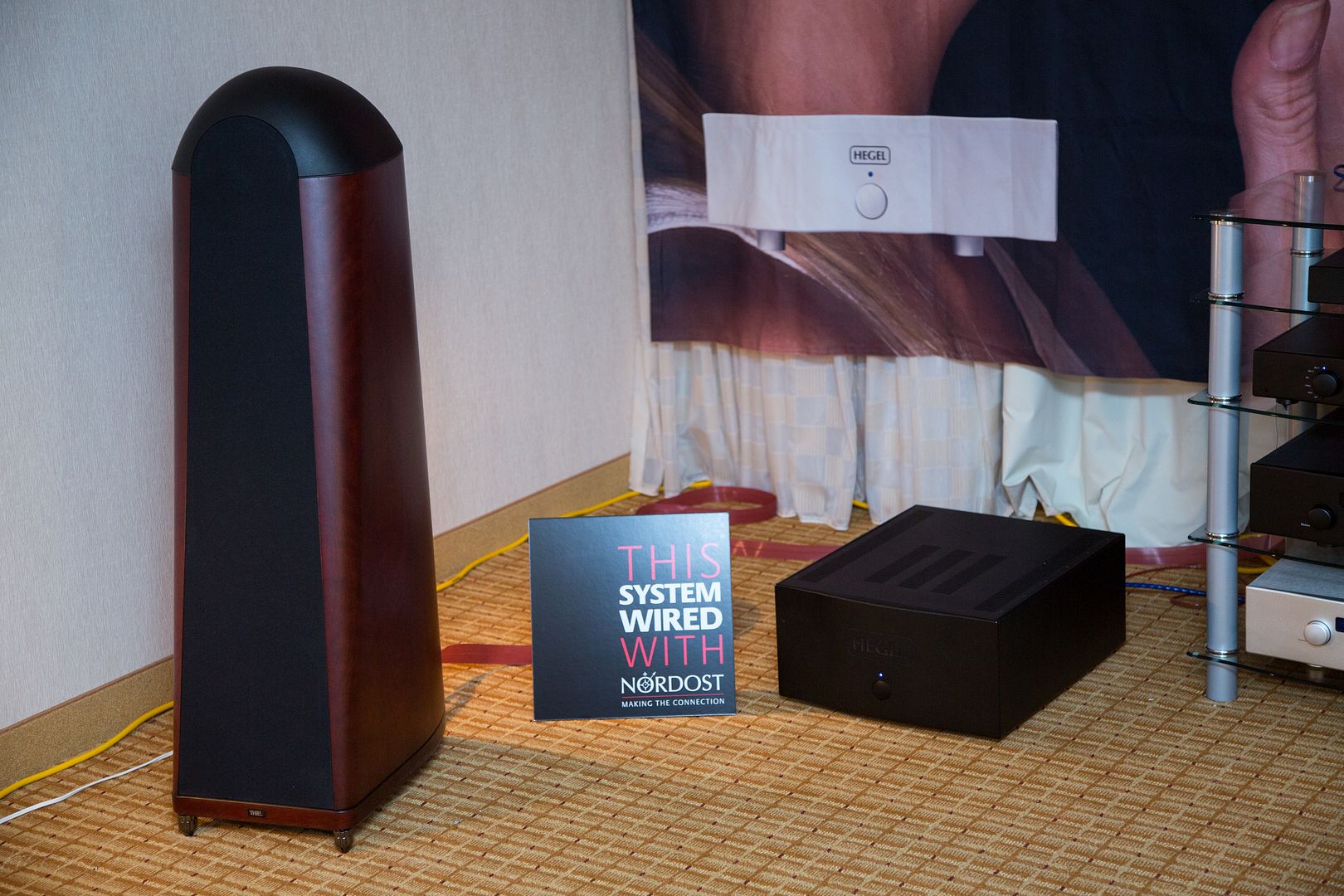 FAL
I didn't really get into the FAL Co. room for more than a couple of minutes, and the only thing that stuck with me was the man in the lab coat. That said, Mal Kenny spent some serious time here and came away quite impressed:
I could write a book on this room. Let's start with the electronics.

Mr. Furuyama's speakers sound like pretty much nothing I've ever heard. On Friday, when their supertweeters were misfiring, that was a bad thing. When they fixed that problem, they were some of my favorite standmounts at the show — and priced near the Pioneer standmounts. There were no obvious weakness, and the speed and delicacy made even the Feastrex
sound slow. On top of that, they very nearly had horn dynamics. These speakers will haunt me until I have a pair.

FAL was also showing a SIT amp. If that sound is your drink of choice, this may be the fountain for it.

There was also a solid state, LCR phono pre filled with Lundahl iron that was going for something in the five grand range. I'm not aware of any other sand amp that uses LCR networks for RIAA correction, and I'm not aware of any other preamp that sounds quite like this. It may just have been the bargain of the show.

I basically wanted to bring everything in this room home with me. One of my favorite rooms.