There's this stretch of rooms that got some great photos on Day 1, but I didn't have any time to do even a little follow up. At 174 rooms, there were definitely some gaps. Yikes.
Luckily, Mal Kenny went through, room by room, and had quite a bit of color commentary — included here. I can't thank him enough for filling in some rather glaring holes my shortened schedule opened for me. Cheers!
Audio Alternative presents Vandersteen & ARC: Part I
Audio Research Corporation Reference 5SE Preamplifier: $12,995
Audio Research Corporation Reference 75 Amplifier: $9,000
Audio Research Corporation PH8 Phono Stage: $7k
Audio Research Corporation DAC 8: $5k
dCS Debussy DAC: $12k
Audioquest Dragonfly DAC: $250
LP12 Turntable with Radikal power supply & Keel Sub-Chassis, Tiger Paw Top Plate, Ekos SE Tone Arm and Lyra Kleos MC Cartridge
Vandersteen Audio Quatro Loudspeakers in Zebra Wood with M5 Crossovers: $12k
Audioquest Meteor Speaker Cables and Colorado Interconnects.
Sunoko – Vent T Component Racks
From Mal Kenny:
Quattro woods and ARC? Yes please.

If Vandy can be too warm, the ARC gear balances it out. If the ARC gear is accused of being unmusical, it's by people who haven't heard it paired with Vandersteen. I don't know how you could complain about the sound here. In particular, the Quattro Woods share the Vandy trait of having completely invisible crossovers. There's almost no sense that you're listening to a speaker.

We always forget these brands that have been around forever. That's a huge mistake. There's a reason they've been around that long.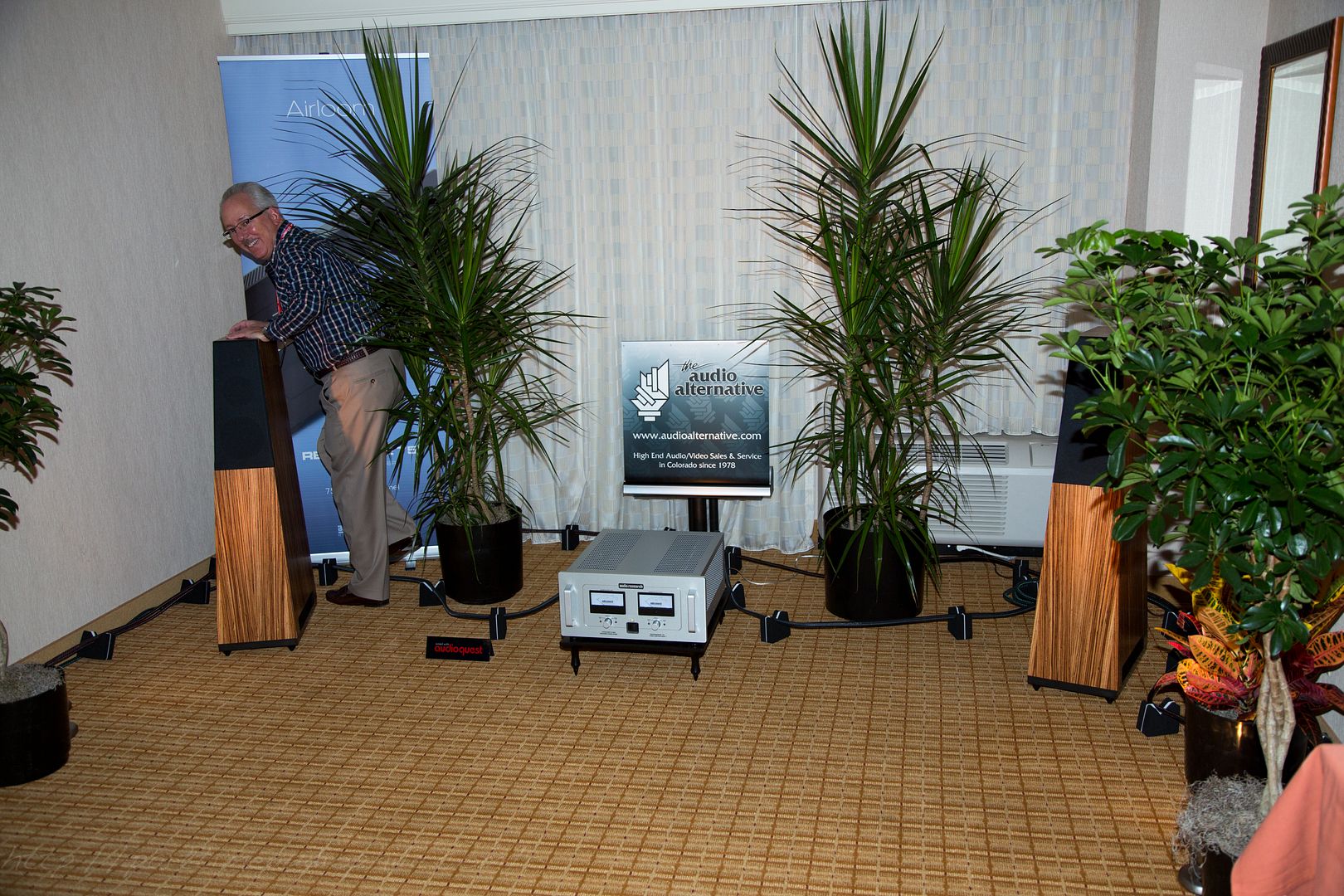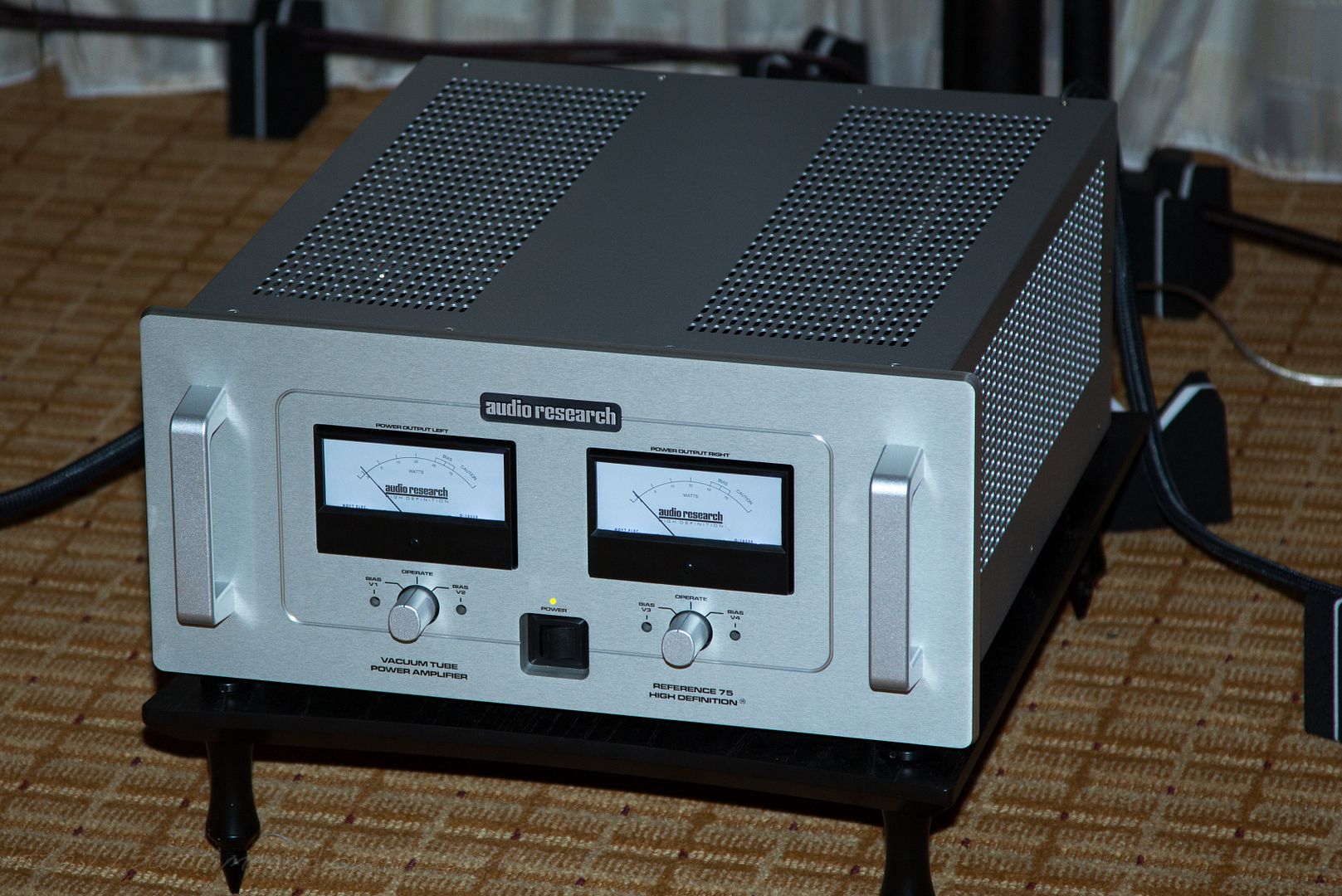 Audio Alternative presents Vandersteen & ARC: Part II
Audio Research Corporation Ref 10 Preamplifier
Audio Research Corporation Ref Phono 2SE
Audio Research Corporation Ref DAC
Audio Research Corporation Ref CD8
Audio Research Corporation Ref 250 Mono Block Amplifiers: $25k
Vandersteen 7 Loudspeakers with M7 Crossovers
AMG Viella 12 Turntable and Tone Arm with Lyra Atlas MC Cartridge
Audioquest Speaker Cables and interconnects including Wildwood Speaker Cables, WBY XLR & single ended interconnects, NRG 100 & NRG 10 AC power cables, Cinnamon Ethernet and Diamond USB and Ethernet cables
Harmonic Resolution Systems SXR-1921 Isolation stands, M3X-2123 Isolation bases and R1-1921 Isolation bases
Insane sound in this room, featuring some rather nifty new bits from Audio Research, including their monster 2-chassis ultra reference preamp, the $30k REF 10. A REF DAC rounds out the announced bits, but I am loving the vu meters on the REF 250 monos. Very lust-worthy gear in here.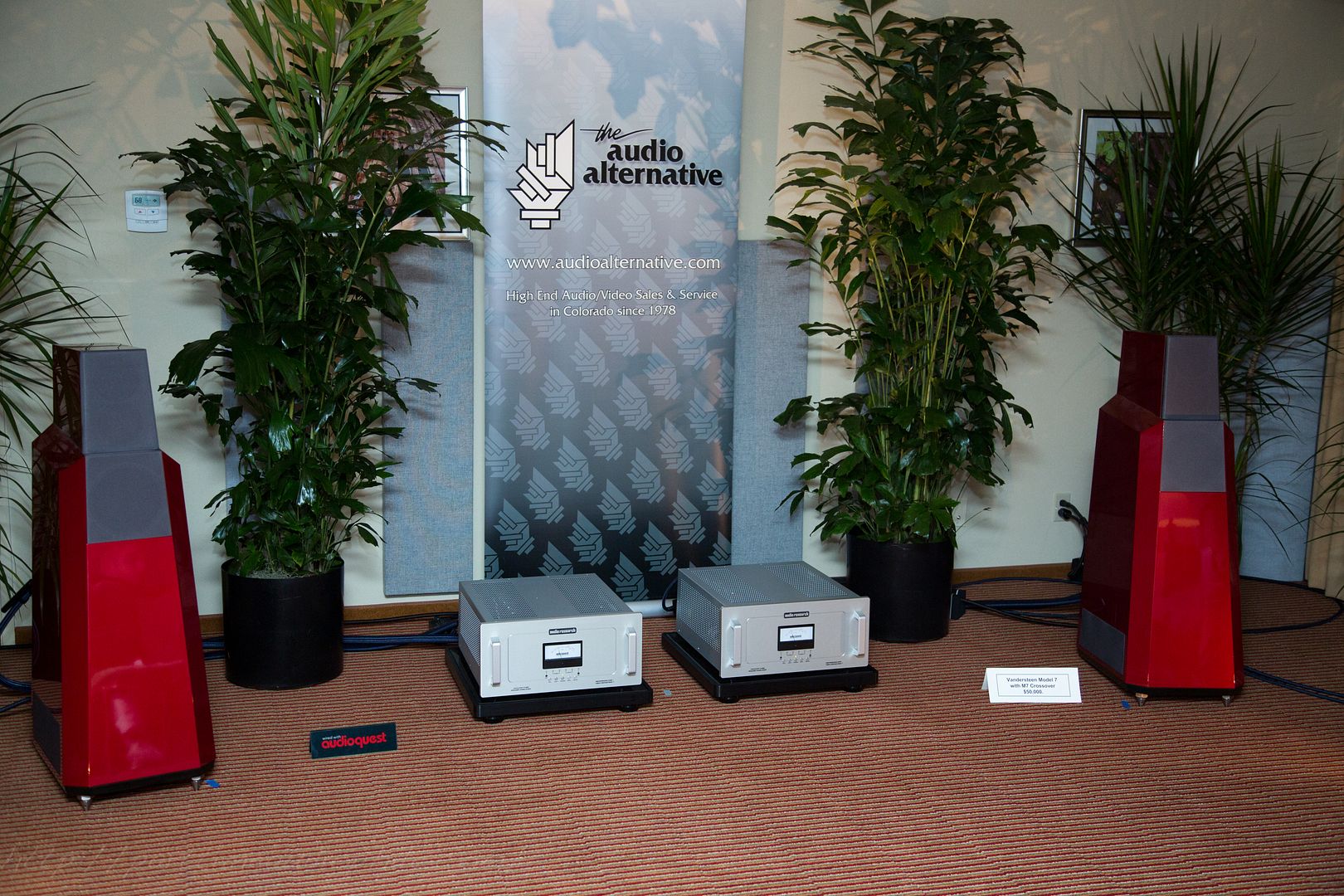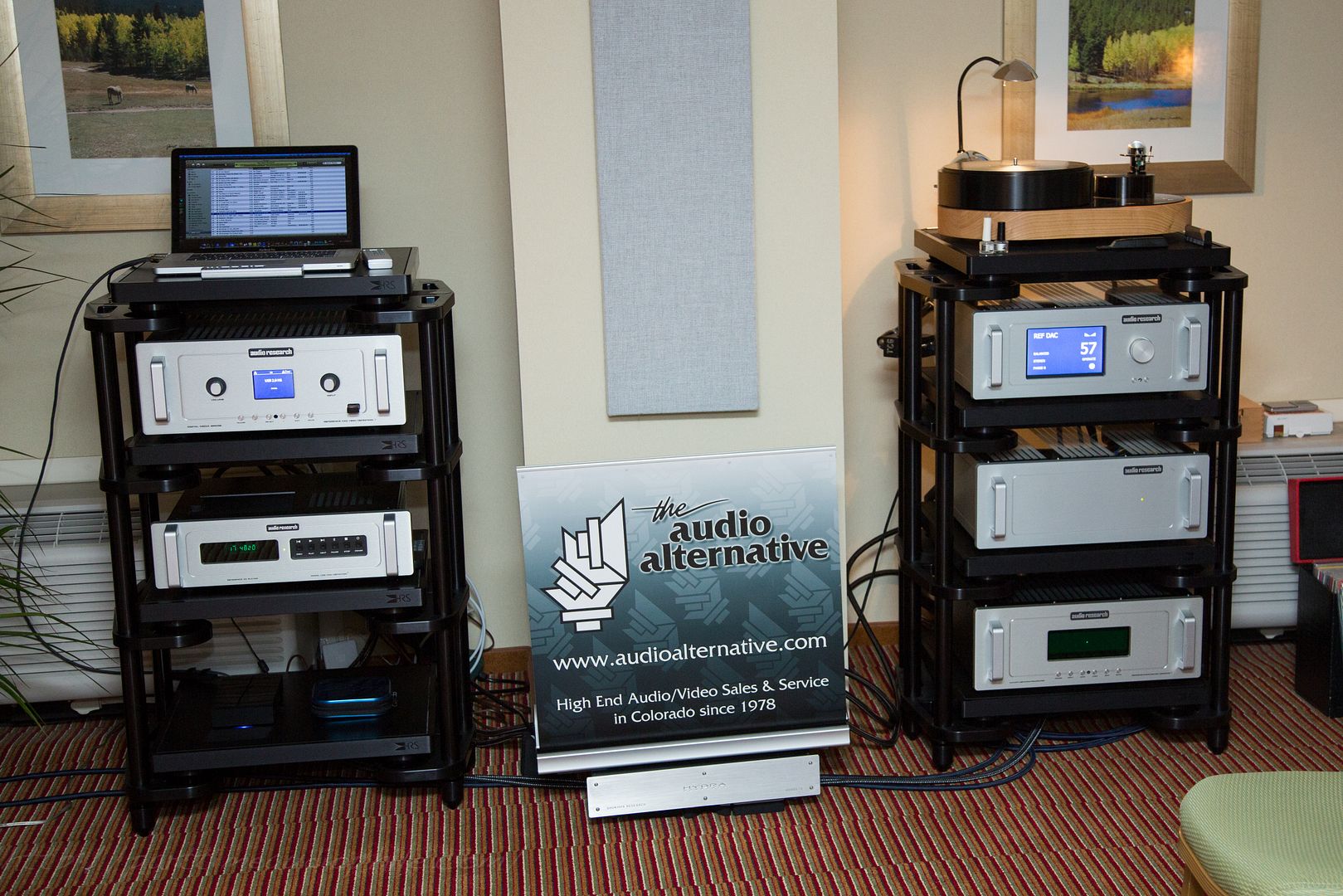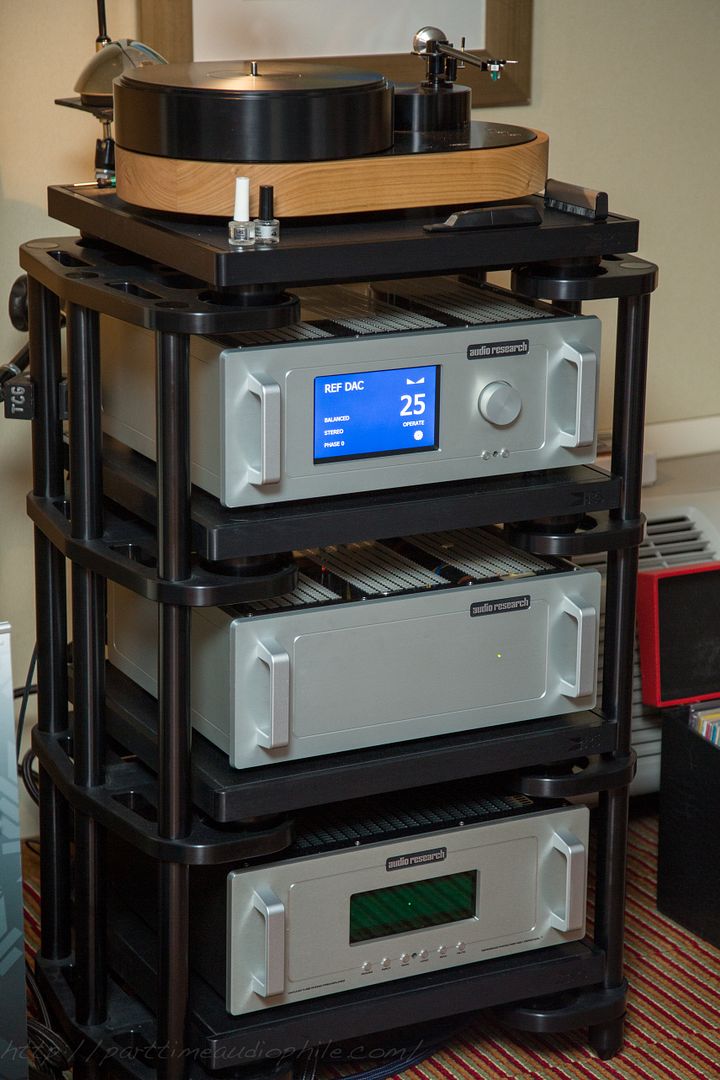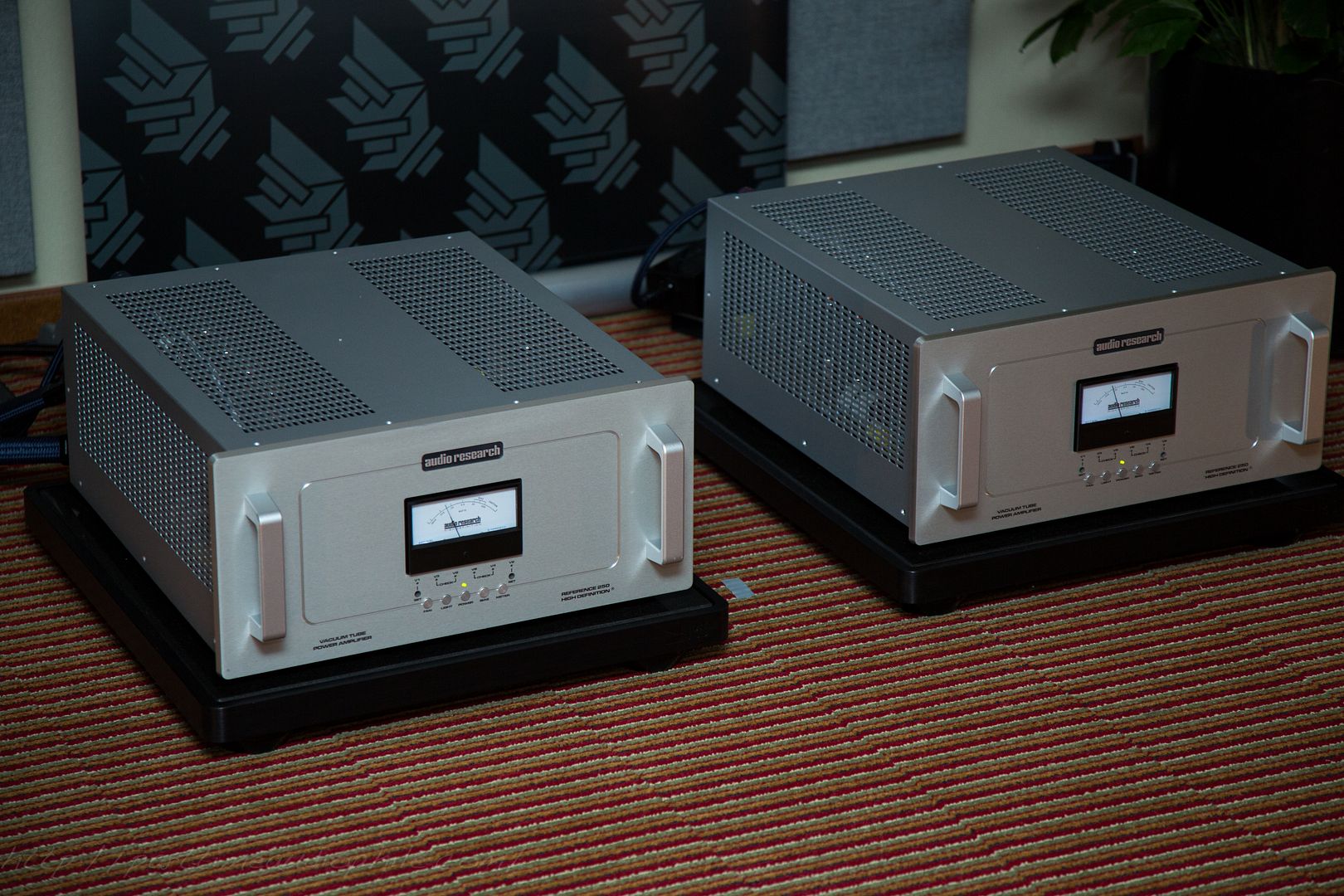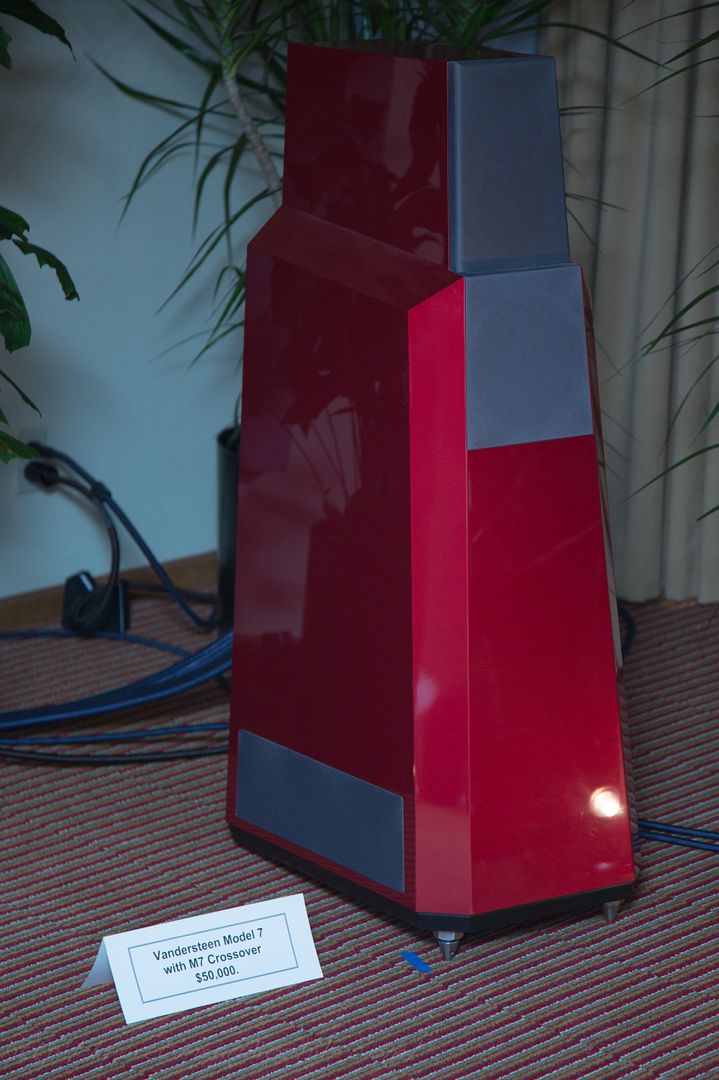 Bricasti & Harbeth Part 1
Harbeth Super HL5 loudspeakers
Bricasti M1 DAC: $8,495 (with USB)
Parasound CD1 CD Player
D'Agostino Momentum stereo amplifier
From Mal Kenny:
It turns out that Dan D'agostino may have built the perfect amplification for Harbeths. I've never heard a Super HL5 sound that good. The Bricasti rep was kind enough to let me walk through the filters available on his DAC, and there's some impressive engineering there. I can really see why people like it.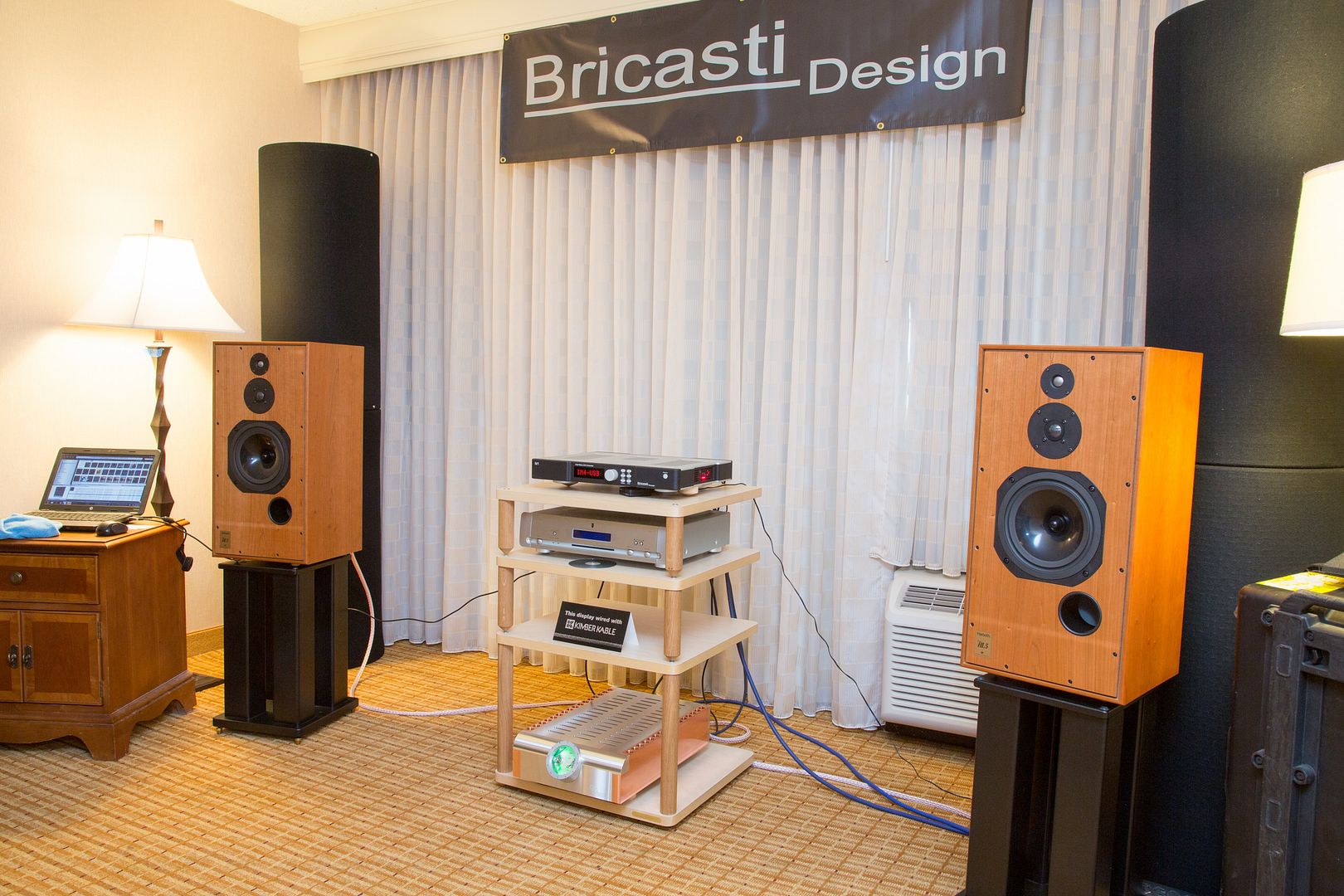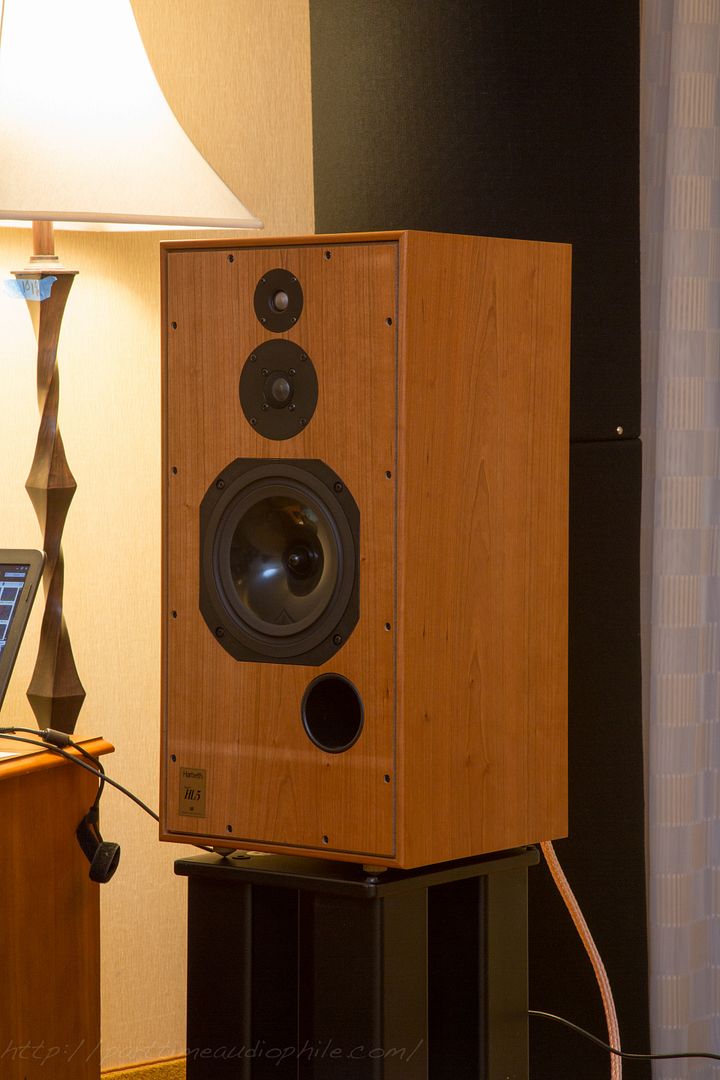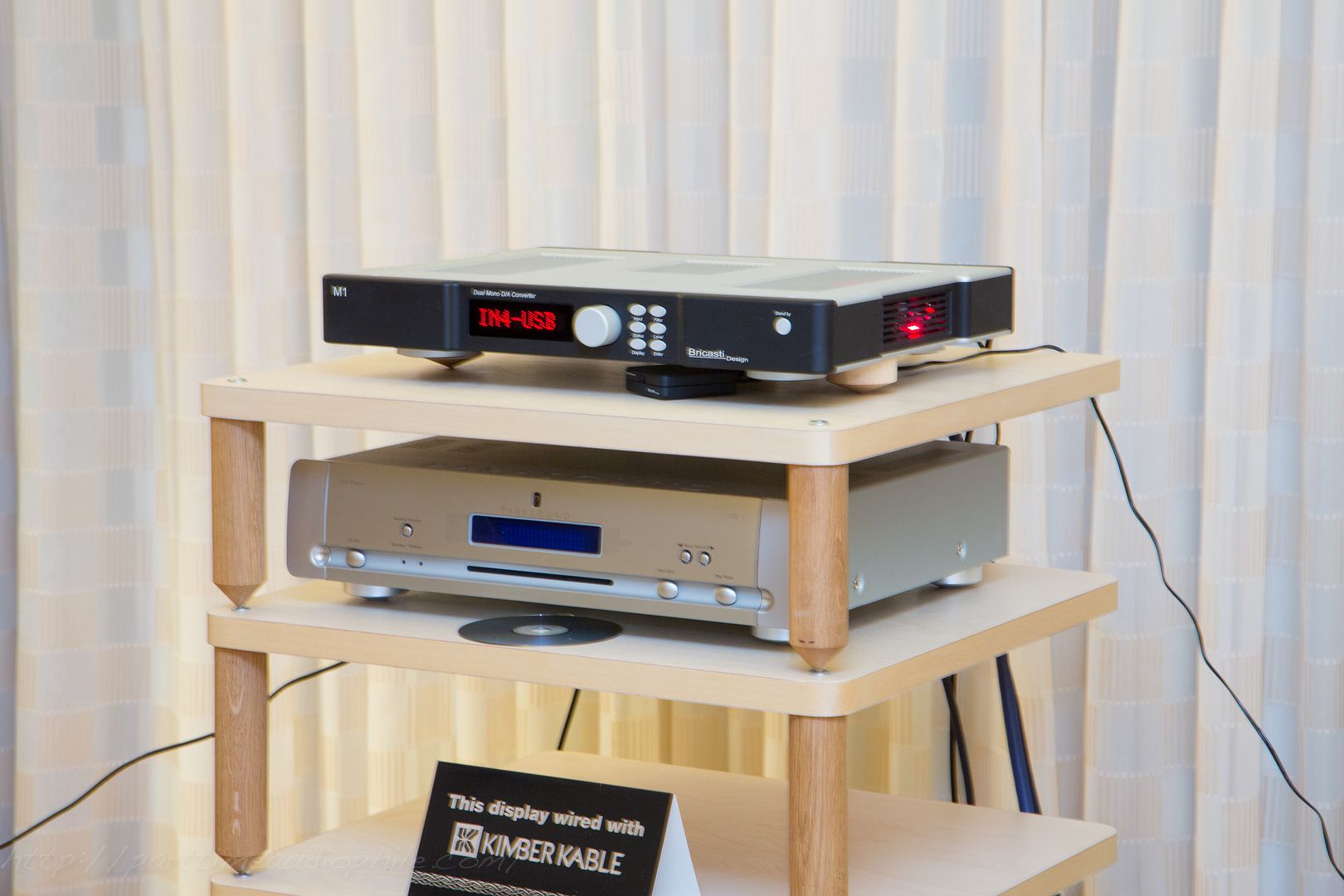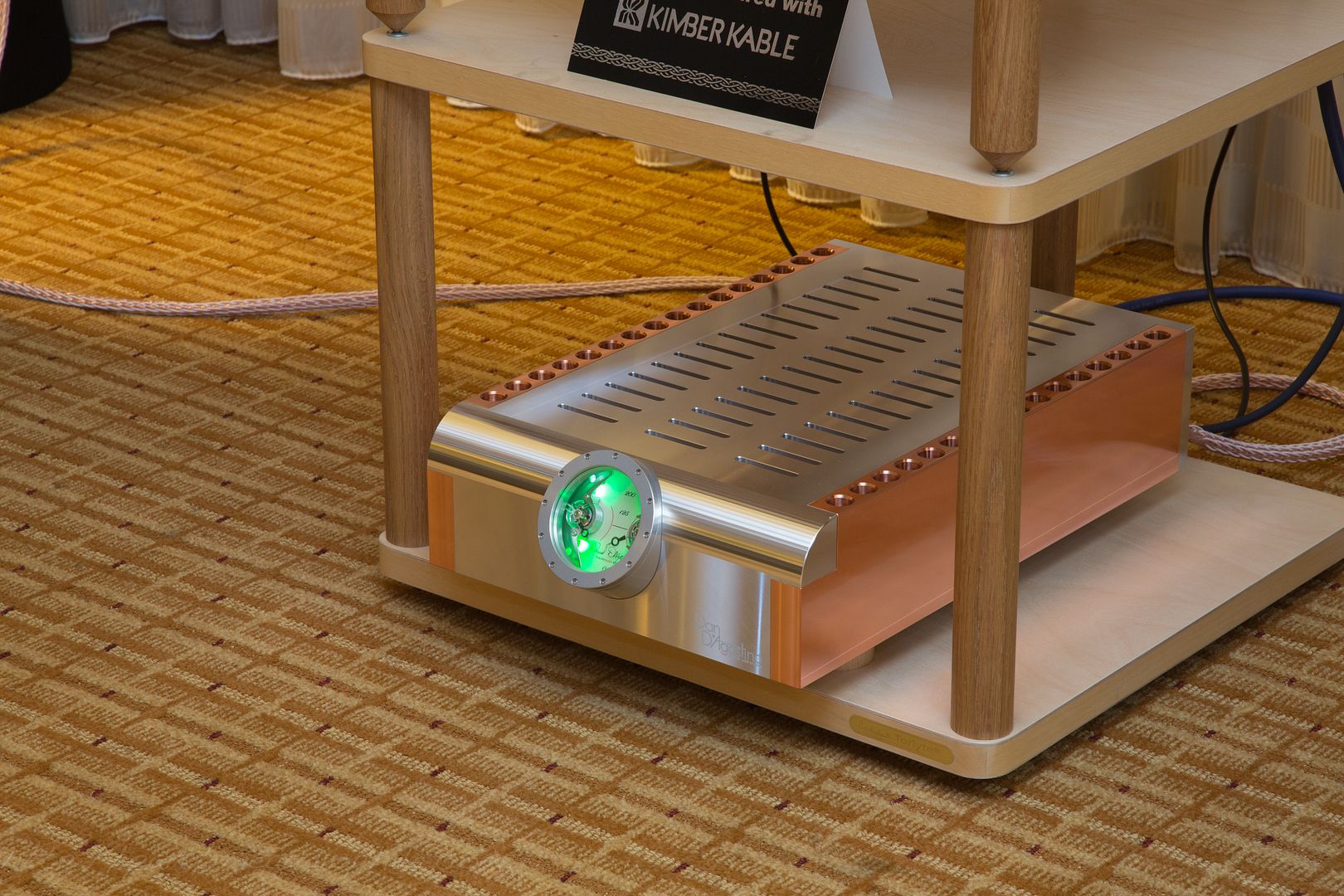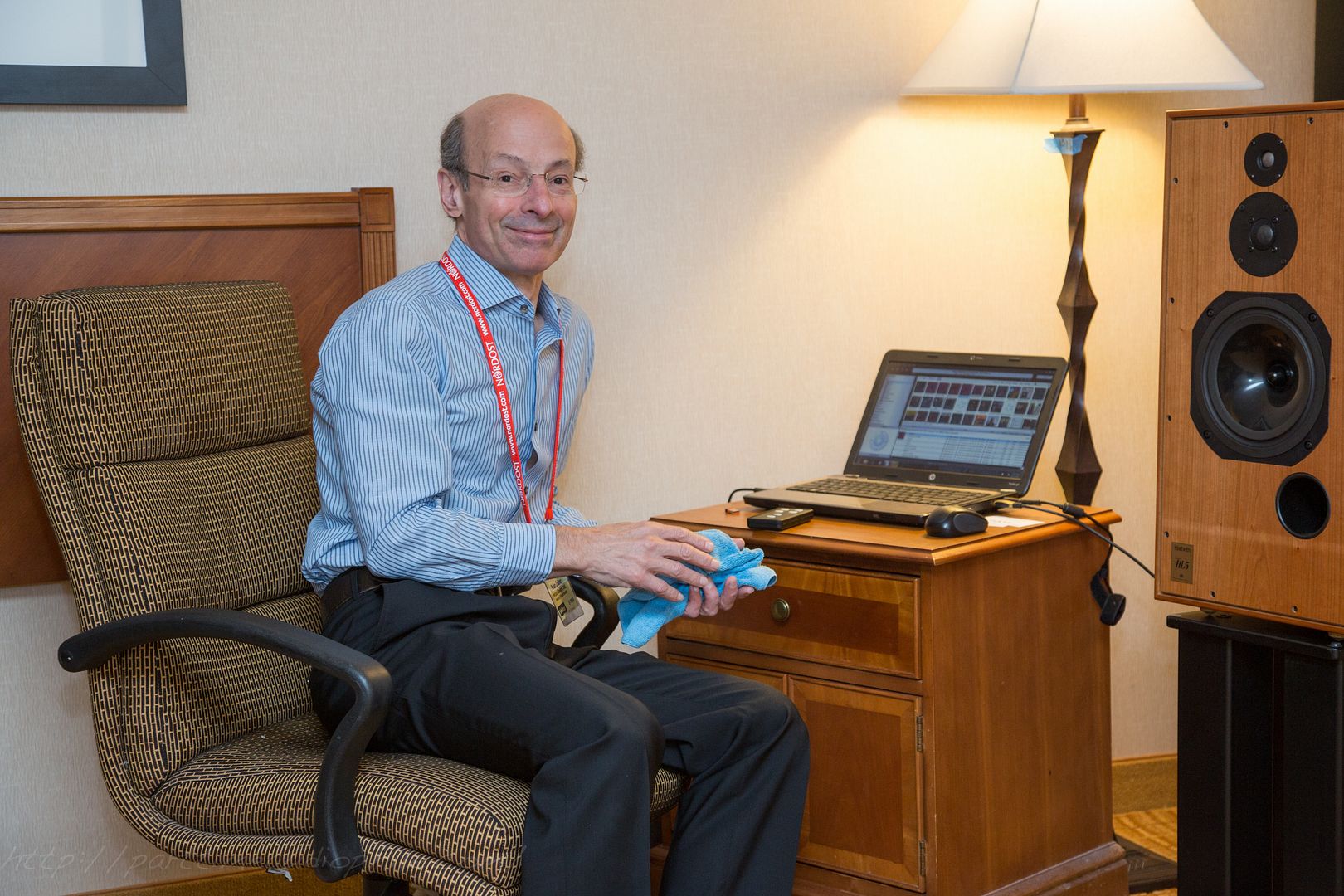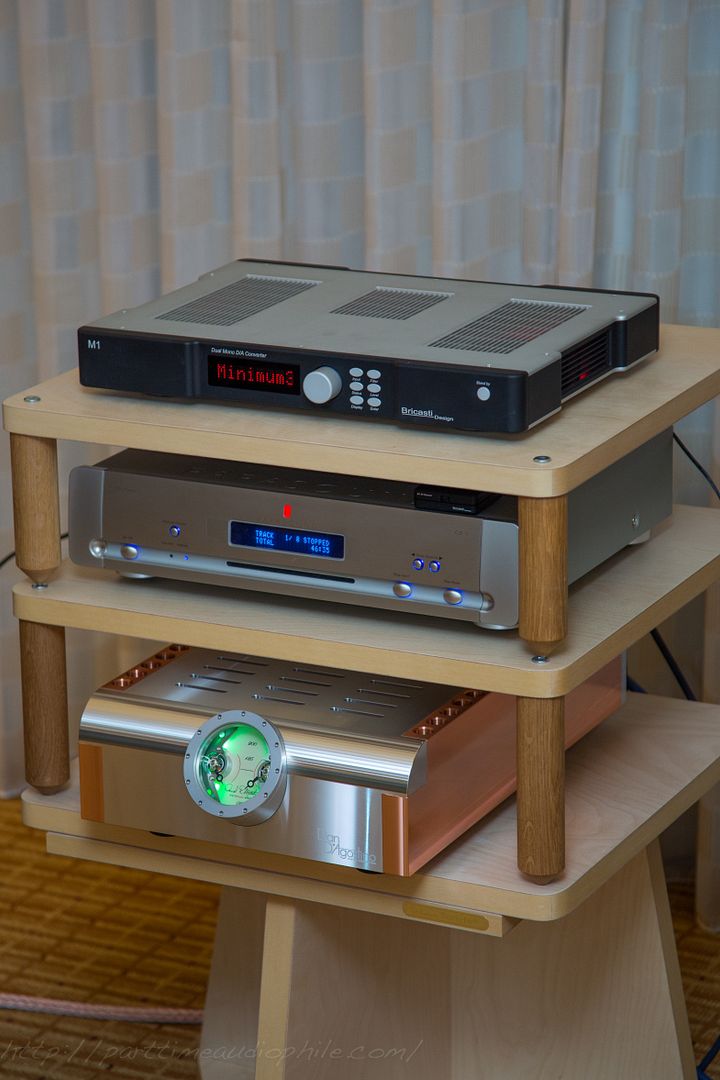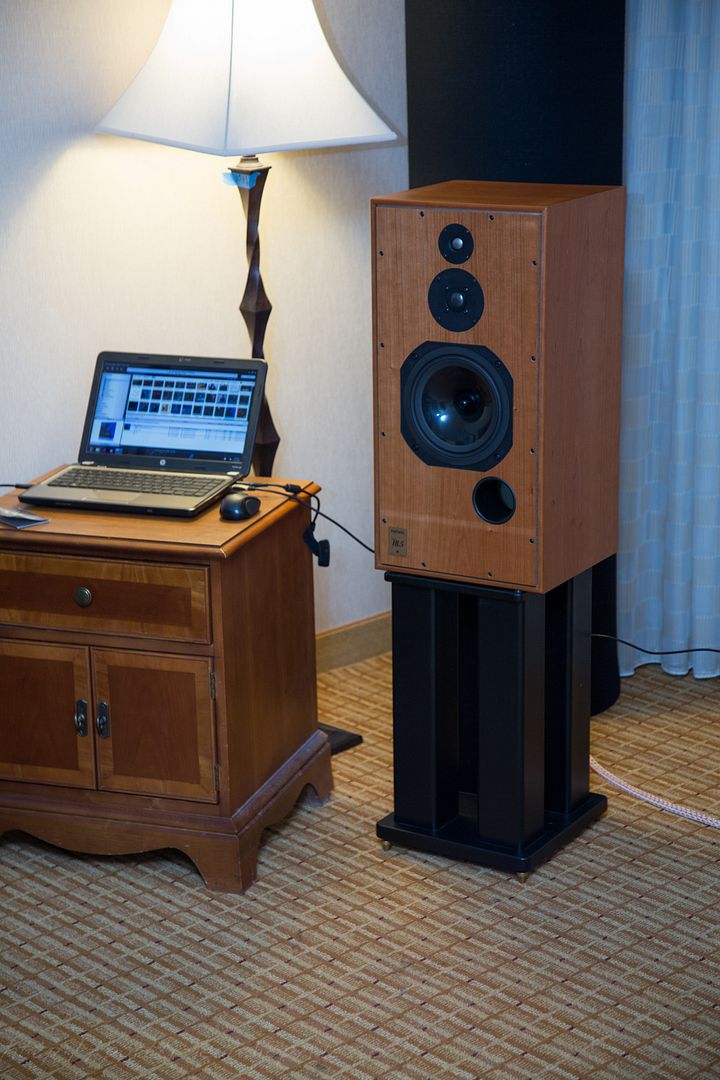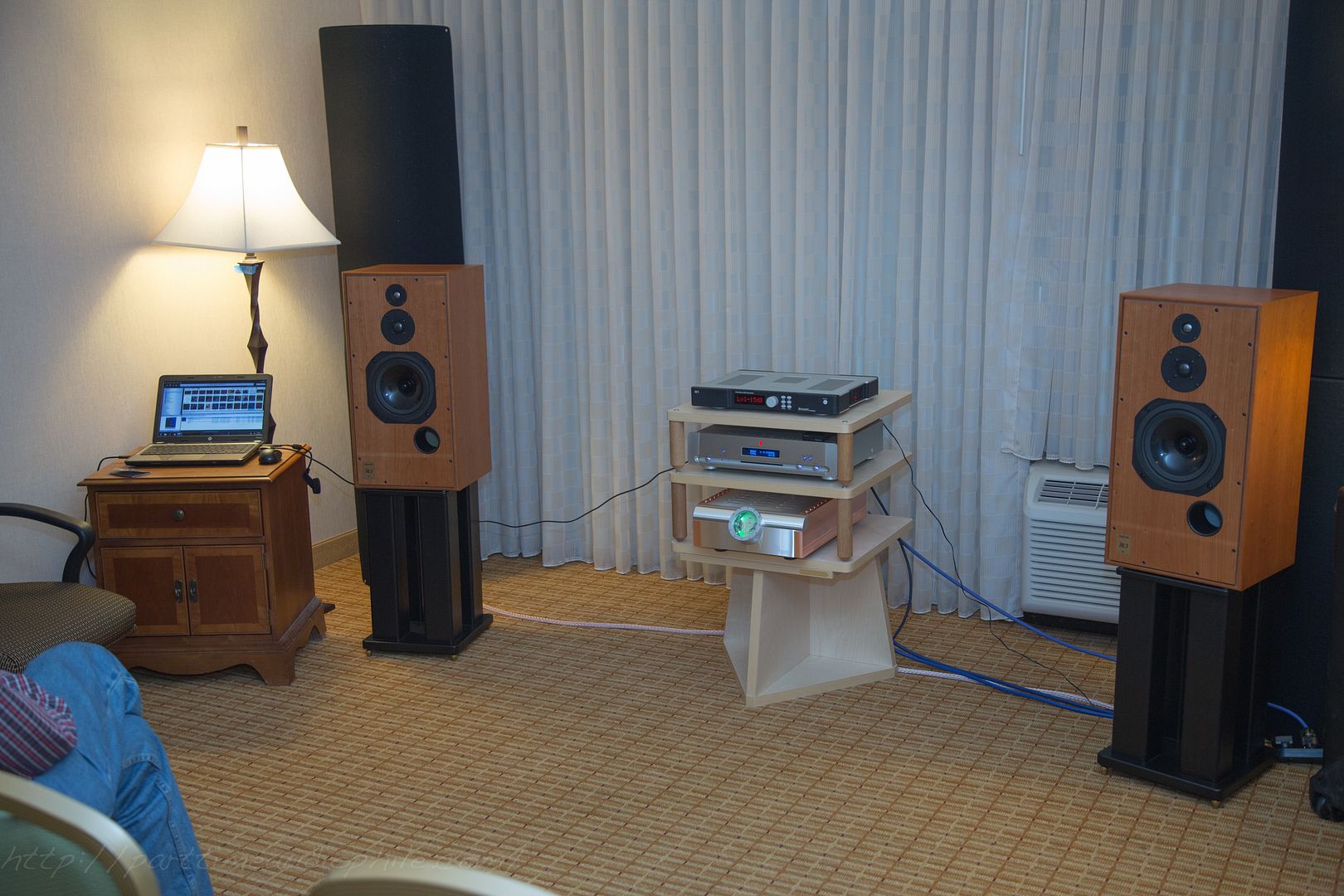 Bricasti & Harbeth, Part 2
Harbeth M30.1 monitor loudspeakers: $5,995
Bricasti M1 DAC: $8,495 (w/ USB)
Bully Sound BSC-60s stereo amplifier: $7,980
Perreaux Audiant DSP32 DAC/preamplifier: $2,995
Music Vault Music Server: prices start at $2,495
More from Mal Kenny:
Did I say that Dan D'agostino made the perfect amp for Harbeths? His son may have outdone him. The sound coming out of the M30s was completely satisfying. It was everything that every Harbeth owner has been striving for. This was a wonderful, wonderful room.

My wife, who has hated Harbeth, is now a huge fan. For my part, Bully Sound was in my top three solid-state rooms. D'Agostino's son is a real talent.