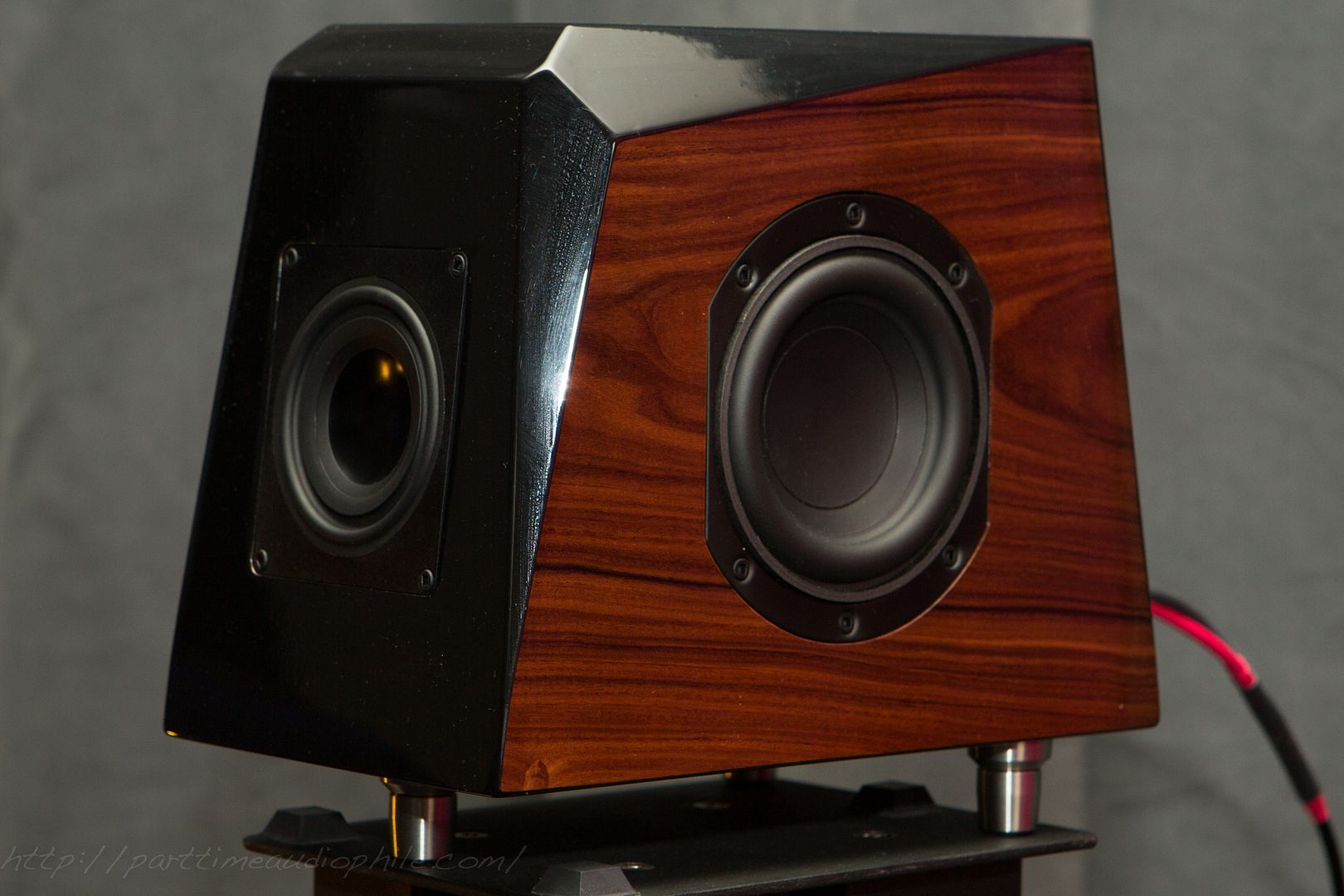 Audience AV has branched out — have you heard? The company, already very well known for their superb Au24 line of cables and capacitor-based power conditioners, have been not-so-quietly rolling out a line of loudspeakers.
With prices starting at $995/pair for the new The One single-driver loudspeakers (shown in blue, below) all the way up to the $72k/pair ClairAudient 16+16, Audience is entirely serious — and seriously kicking ass.
The basic design rotates around s small, but full-range driver. The One uses … one. The 1+1 uses … two. The 16+16 uses … 32. You get the picture. As you move up the line, sensitivity, total output and impedance all climb.
The new, final, look for the ClairAudient 1+1 is a front+rear setup, that is, there are two full-range drivers, setup as a bi-pole, and two passive radiators on the flanks, also setup as a bi-pole. The result? 360° sound. Which is precisely what I heard — a bewilderingly wide, deep sounds stage that had me convinced, for the first 10 seconds, that not only was I being punked but that, perhaps, everything was wired out of phase. It wasn't, but man, that was freakin' huge.
Moving to The One, the sound field was far more in line with what I expected, but I have to say that these little boxes have no right to make this kind of sound. Surprising, impactful, and compact. Completely unexpected — I'd love to get my hands on some.