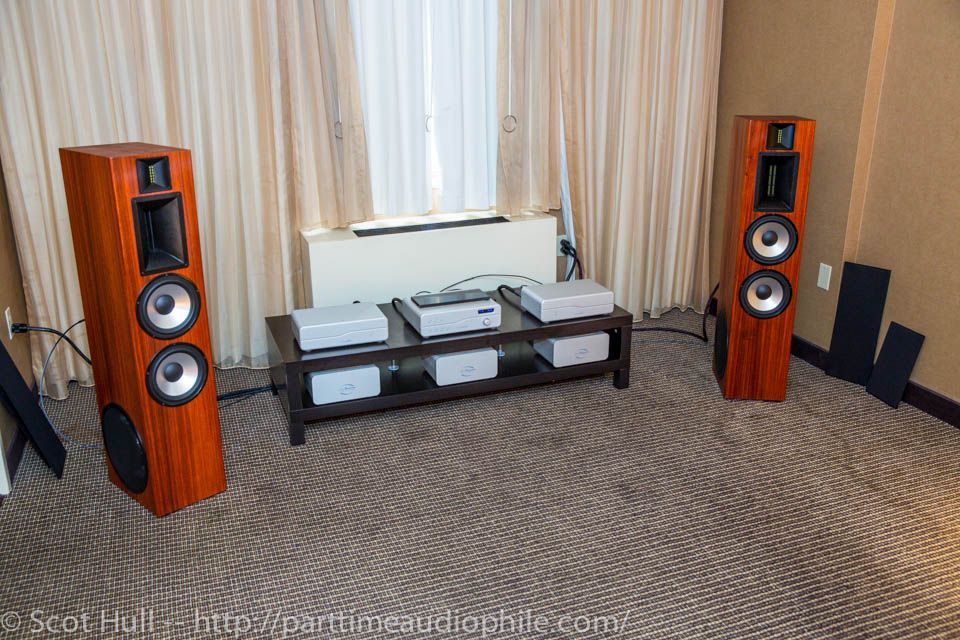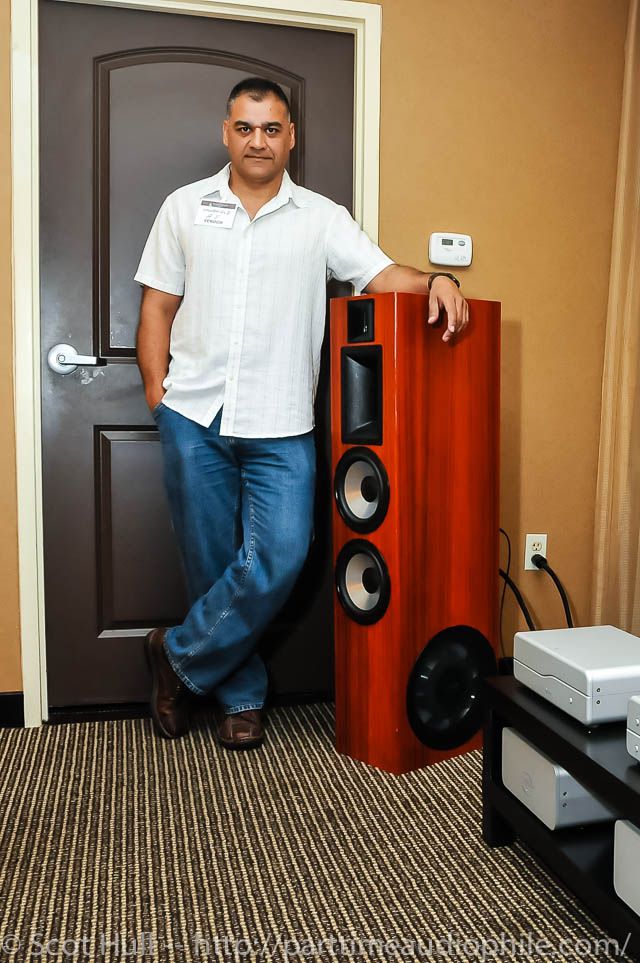 AJ was displaying his brand-new VSF-T1 ($3,500/pr), with open-baffle/opposing dual 12″ subs with a 300wpc integrated plate amp to drive them. Up top are dual 8″ (60hz-1kHz), a planar magnetic horn (1kHz-15kHz), which hands off to a ribbon super tweeter (up to 40kHz).
Kevin brought a cartload of gear from Audience, including a Wavemaster pre ($13k) on a AR-TS power conditioner ($5k), with Wavepower monos ($15k/pair) on a pair of AR6-TSS power conditioners ($6k each). Audience AU-24se cables with AU-24 power cords used throughout.
Tight, punchy, bass with air and sparkle? That's a hallmark of Soundfield. It's hilarious how the room pressurized. Sha-zam!