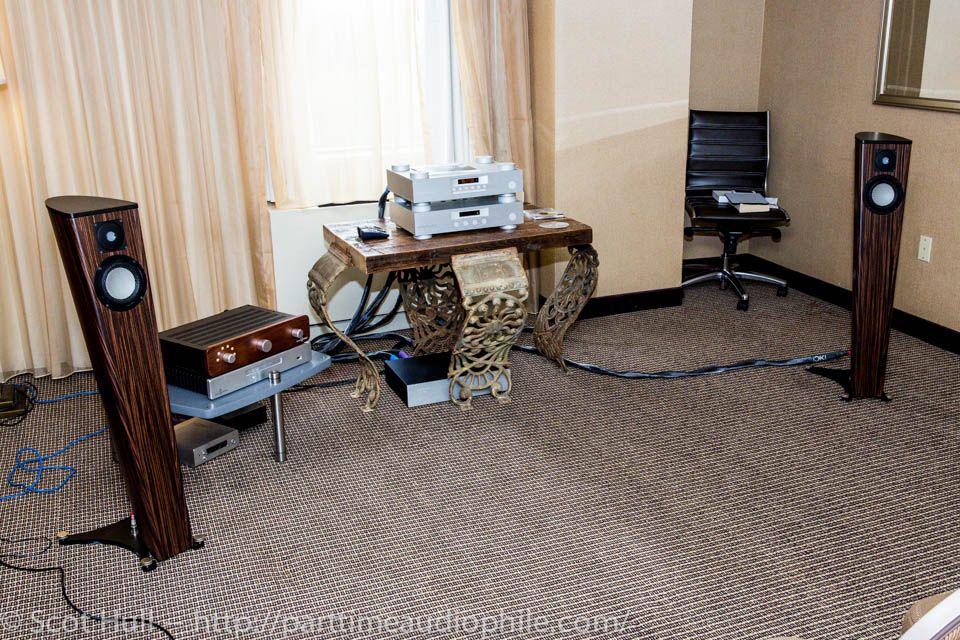 Carol Taylor from Stereodesk was showing of the Albedo HL 2.2 ($6,600/pair) ceramic-driver loudspeakers, paired with electronics from Crayon and Musica Pristina. Kaplan Cables used throughout.
The Crayon gear sat on a magnificent reclaimed-wood table. A fantastic old-new combo, there, that Carol tells me is a hallmark for Sterodesk — great sounds with great looks. Works for me. Music was rich, detailed and groovy. Nice match to the room.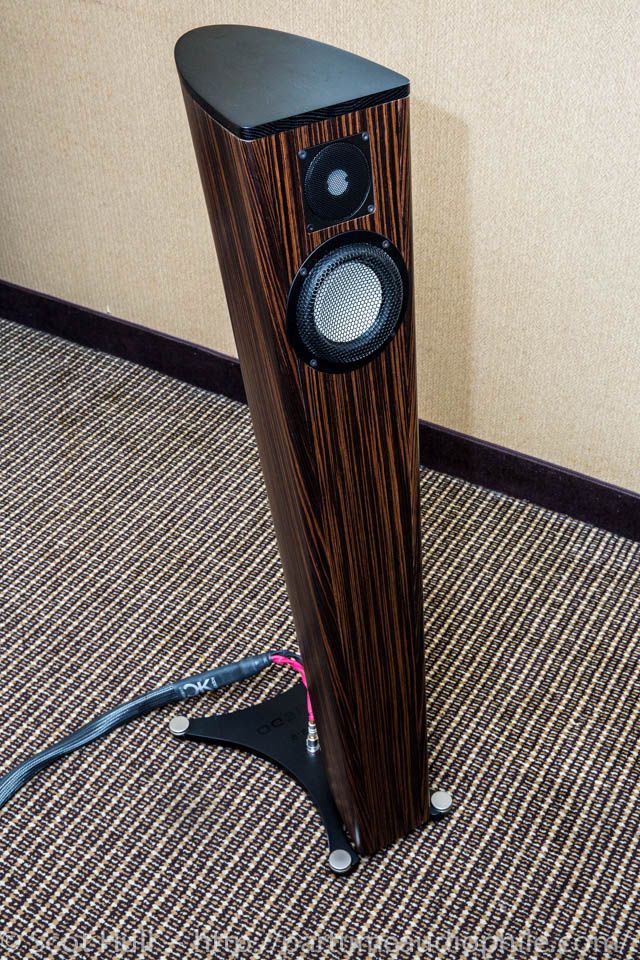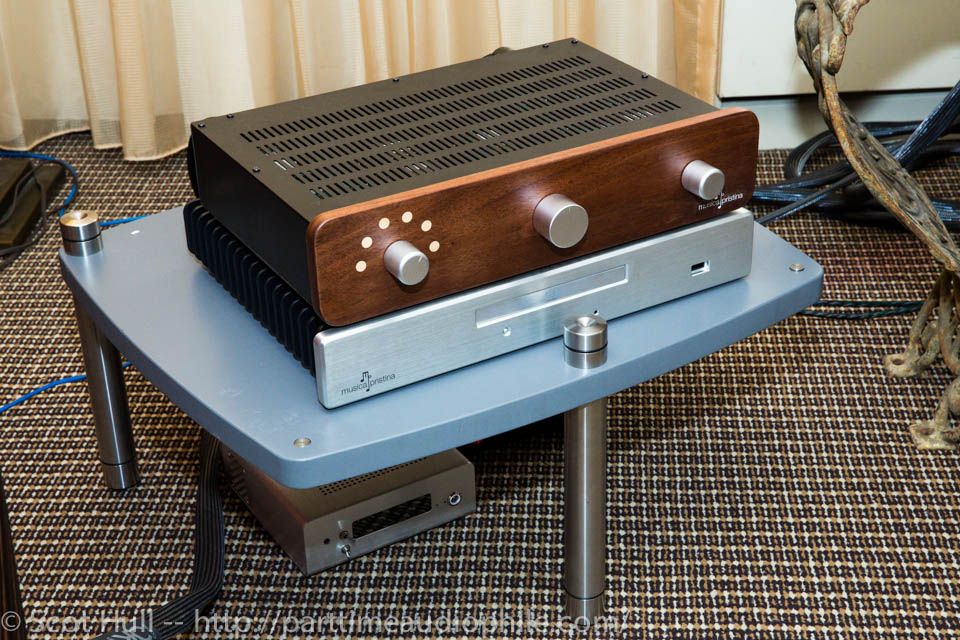 Stereodesk also had a trio of setups down in the open-space "atrium" area, including some nice headphone rigs, and some more really choice furniture setups. Love those Singer frames with the big marble slab top. Nice work.
I also saw a pair of Ardan speaker stands — bloody hard to get here in the States, I tried. These stands can articulate this way and that — and let you actually match the pair, and with the precision settings, no need to guess what it was you had in the first place.
Also in on one of those tables, a set of Astell&Kern players — including the brand-new, dual mono, A&K120.
The Burson Audio Conductor, with the "running board" lights, was pretty awesome. Mine doesn't have those [insert unhappy face, here].
Nice outing by a CAF newcomer. Great to see the variety here!