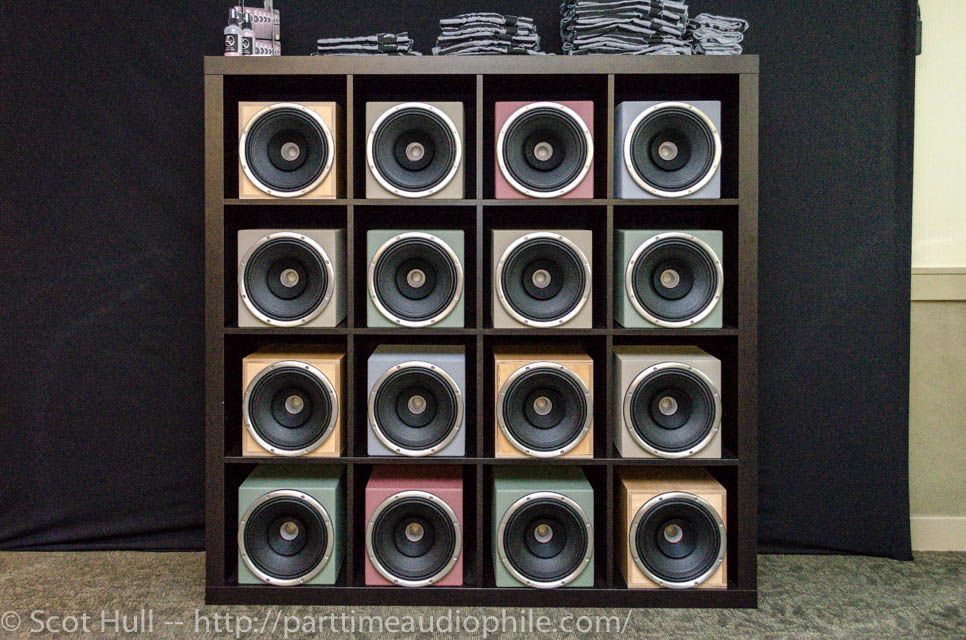 I have a confession to make. It's a little embarrassing, but I hope you'll bear with me. You see, I never really loved Zu Audios speakers. Don't get me wrong, here. I've wanted to like Zu's speakers for just about as long as Zu's been making them. It's never happened. They've always sounded a bit too raw for my taste, with a nasty treble and a vicious fatigue factor.
Now, sure, I would have taken home just about any Zu — no matter how grotty it sounded — over just about any refined mini-monitor. Zu always seemed to get the jump factor right. They might have missed some of the niceties, they might have missed the detail, and they might even have sounded like raw crap, but you could actually enjoy music. In my book, that's a whole lot more virtuous than a speaker forces you to think about music. On top of that, Zu's people are among the most fun, most professional, and most dedicated people I've met. It's impossible to dislike them.
Still, I never really warmed to Zu speakers. This is a bad enough personal problem that Scot, the benevolent dictator here, actually made a point of asking whether or not I planned to go into the room. As though I'd miss it. I love hanging out and listening to music in their rooms. Even on their worst days, these guys have a set list going that tempts me to blow off the rest of the show. (NB: More exhibitors at these shows need to bring a copy of Streetcore) with them. I am not kidding.)
This system was fronted in Zu's iconoclastic style. An old Luxman turntable with a Rega arm and a Zu cartridge played into one of K&K Audio's superb Maxxed-Out phono preamps. An Allnic L5000 preamp ($20k) steered the signals into a prototype amplifier. If nothing else, this is the kind of haphazard planning that only seems to strike *real* audio junkies. For speakers, a pair of Druid MK.V ($5200) fronted the system. Anchoring the bass was Submission subwoofer ($4000). It's probably safe to assume that Zu provided all the cable. All of this was set up in a room furnished in Early College, with one Expedit full of vinyl and another filled with Zu Cubes (just in case you forgot they made speakers).
As for the sound… Well… This is a little embarrassing…
I'm a convert now. I would very much like to subscribe to the newsletter.
Maybe it was the K&K phono preamp that made me feel at home. Maybe it was the vibe in the room. Maybe it was the attendees wandering over to pick out records. Maybe I was just fooling myself. Somehow, though, I doubt it.
The Druids really rewarded the assemblage of gear in front of them. The K&K's sound came through unmolested, with all of its air and delicacy intact. If these Zu's sounded ragged, I didn't hear it. The soundstage here was basically contained between the speakers, but realistic within that imaginary window. These Zu's were actually managing to be audiophile speakers. Maybe the tonal balance was juuuuust a little dark. Maybe the treble was juuuuust a little shy. Maybe there was juuuust a hint of indelicacy.
And that's when the Violent Femmes went on. I think I may have cheered. Zu's just-over-nine-grand speaker package brought me as close to the sweaty, beer drenched floor of the Stone Pony as any system I've heard at a show. Zu's Druid may have grown up to be almost respectable, but it has not forgotten how to rock.