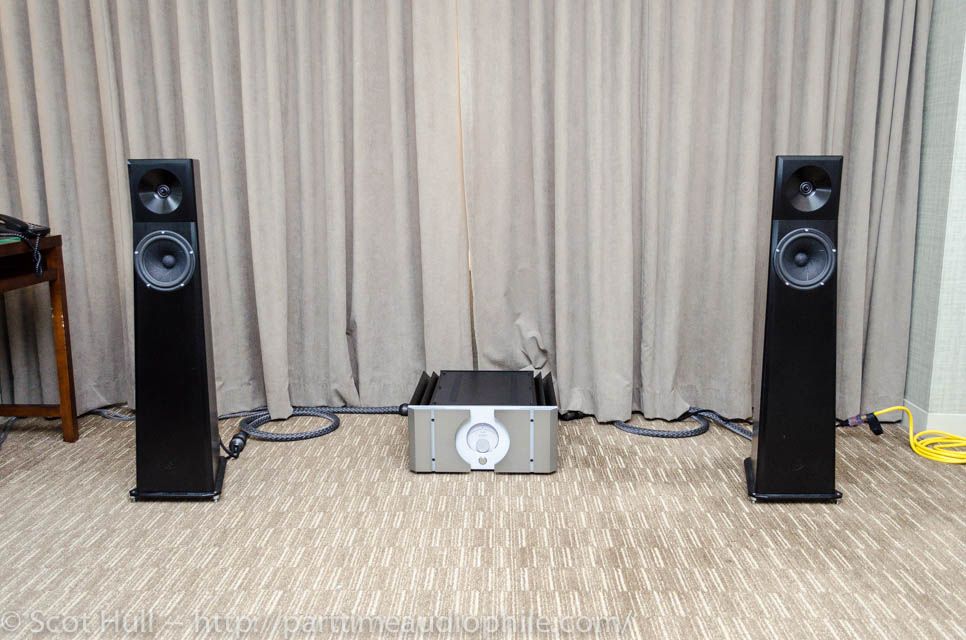 Pass Labs was on hand despite their lack of a Bay Area dealer.
We listened to vinyl here, spun on a Merrill-Williams REAL turntable, with a Triplanar arm and an Ortofon MC Anna cartridge. The speakers were YG Acoustic's diminutive, perfect-for-hotel-rooms, Carmels ($18k per pair). Electronics were, of course, by Pass. Phono preamplification was handled by a XP-25 ($10,600). Linestage duties went to the XP-20 ($8600). Power came from a X-250.5 ($8250).
The YG speakers demand power. The flip side, of course, is that they always let you know about any grain. The Pass electronics here were grain free. Shockingly, the soundstage was almost tubelike in its holography, with notes presented three dimensionally rather than simply pinned in space. There was no trace of added warmth, but neither was there any trace of sterility.
I'm sure people left this room wondering how the SF dealer landscape could be missing out on this brand. I did.