New toys. I love new toys.
And the Optimal Enchantment (of Santa Monica, CA) room here at Newport had a couple on display.
The front of the room was dominated by a pair of majestically blue Vandersteen 7s, offered at $45,000 a pair.
These are monster speakers, capable of some wickedly precise imaging in a full-range presentation. Deeeeeeep bass, mid range immersiveness and a treble eerily able to carve snowflakes, the Model 7 sits at the top of the Vandersteen heap both technologically and price-wise. It's a magnificent speaker and it's one of my favorite stops at every audio show I've been to.
It's not the most sensitive speaker I've run across, though. The published specs have it at something like 83.5dB, which is rather low. Audiophile wisdom, then, says you're going to want some serious power behind them, because they're going to need a push. And given how revealing the Model 7 is, that amp had best be ready to push hard and push clean. Think 200wpc at a minimum.
Which made it fortuitous that Audio Research had its brand new $26,000/pair Reference 250 monoblocks on hand, fitted out with the new KT120 output tubes for a robustly healthy 250wpc.
Fronting these were a suite of other Audio Research gear, including the $12,995 Reference 5SE preamplifier and the $12,995 Reference Phono 2SE.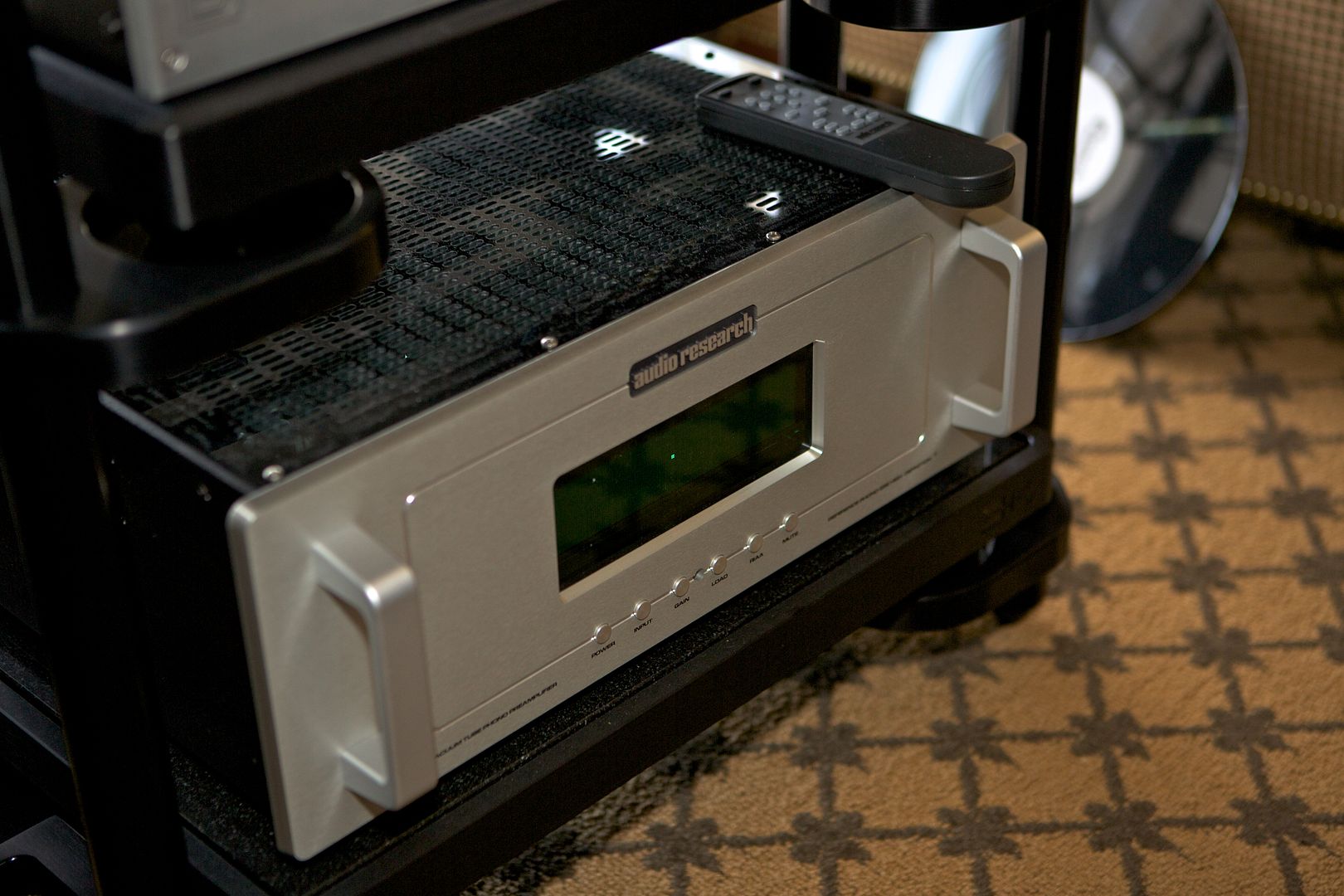 Here's another nugget, tucked away in the rack — the upcoming Reference DAC from Audio Research. Pricing is targeted at $16,000, and it represents the comprehensive rethinking of the $5,000 DAC 8. USB 2.0 compliant, 24bit/192kHz support, Ethernet-ready for streaming media from your NAS or Internet Radio source (no Pandora, sadly), the fully-balanced Reference DAC was only here as a prototype. A sneak-peak, if you will. Release should be in about a month.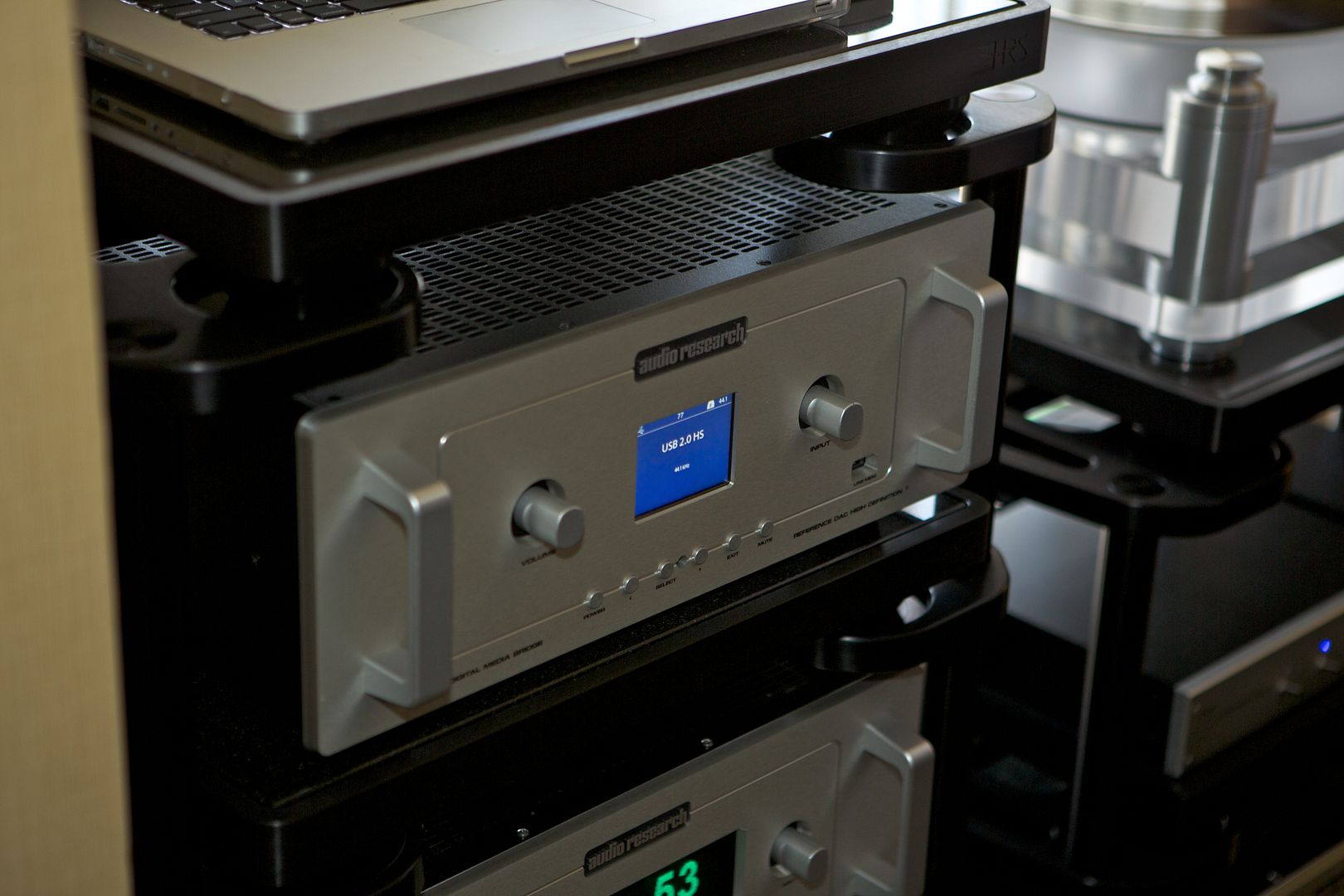 A magnificent $54k Basis Inspiration turntable was handling audio duties while I was in the room, though, not the forthcoming Reference DAC. The Basis includes a Vector tonearm, vacuum hold-down system and an outboard PSU.
Mounted on the arm was the new $10k Lyra Atlas.
Optimal Enchantment's Randall Cooley tells me that there was about $75k in cables from Audioquest's top-of-the-line WEL Signature line.
A $6,000 Sound Application power conditioner handled the current off the wall.