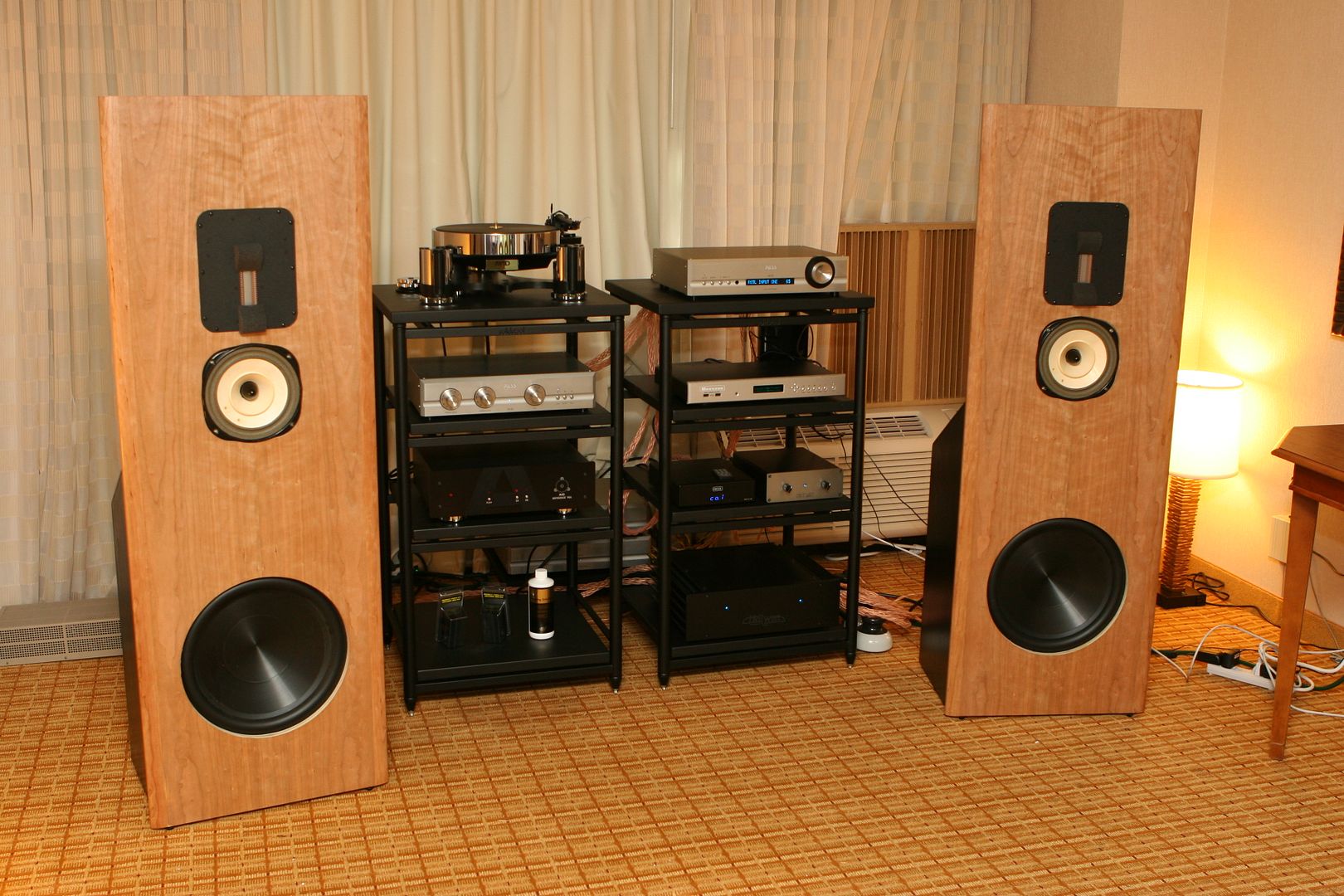 In addition to the very imposing Lowther speakers on display in the the Lowther America room, there was a lot of very interesting Pass Labs gear. And, apparently, a new amp from First Watt: the current-source S2. Of course, I found out about that amp only after the show so I didn't know to hunt it down and taking a pic of it — but, if you squint, that might be it in the pic above, lower right. Maybe. I have no idea, really.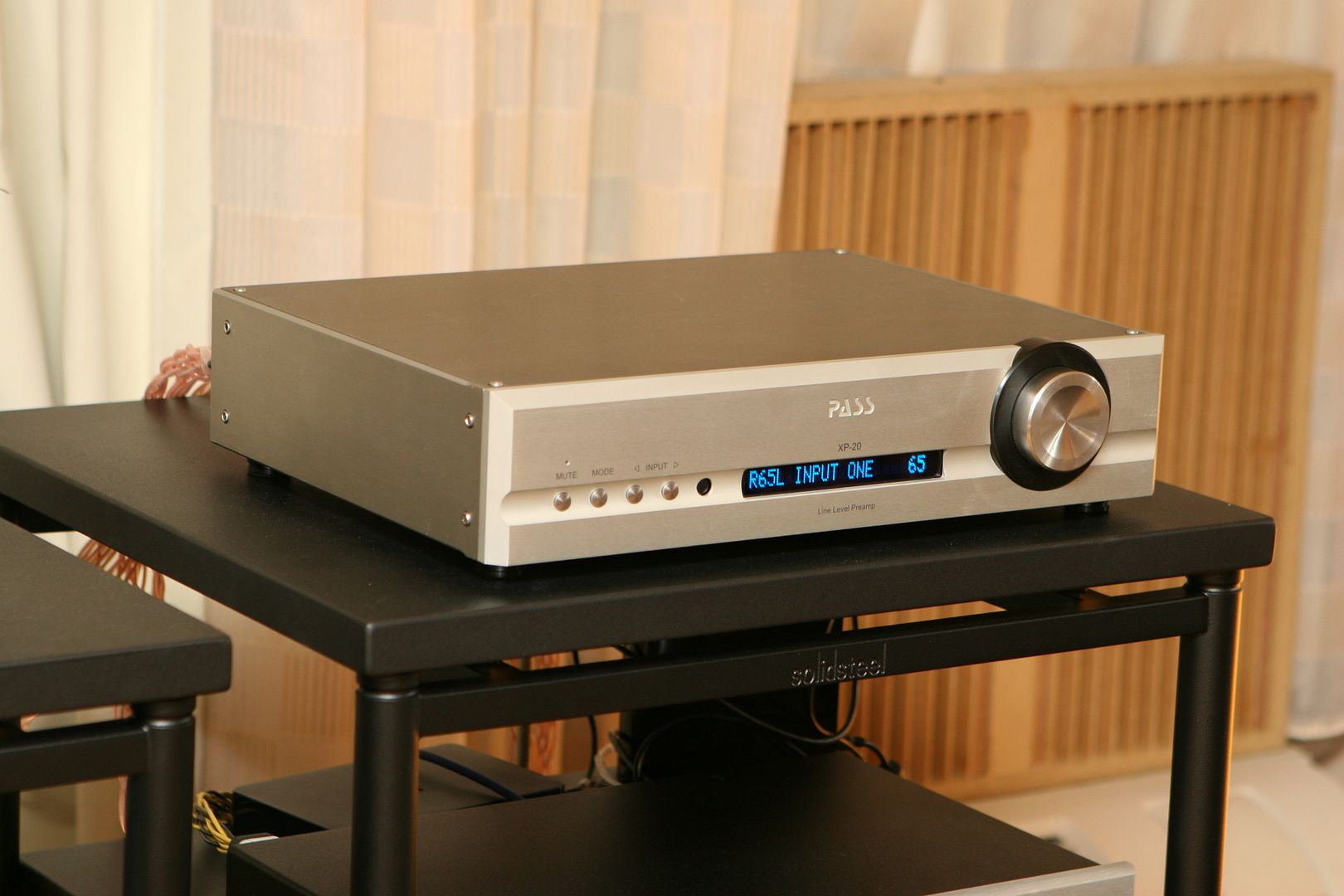 While I don't really consider myself a Lowther kind of guy (I get it, but it's just not me), there was some gear in this room that I totally lusted after, including the Pass Labs XP-20 preamp. Mmm. If I ever get rid of my Plinius Tautoro (and stayed solid-state), this would be my new preamp.
But there was quite a rack of gear, here.
An Avid turntable with an SME tonearm.
A Pass Labs XP-25 phono preamp.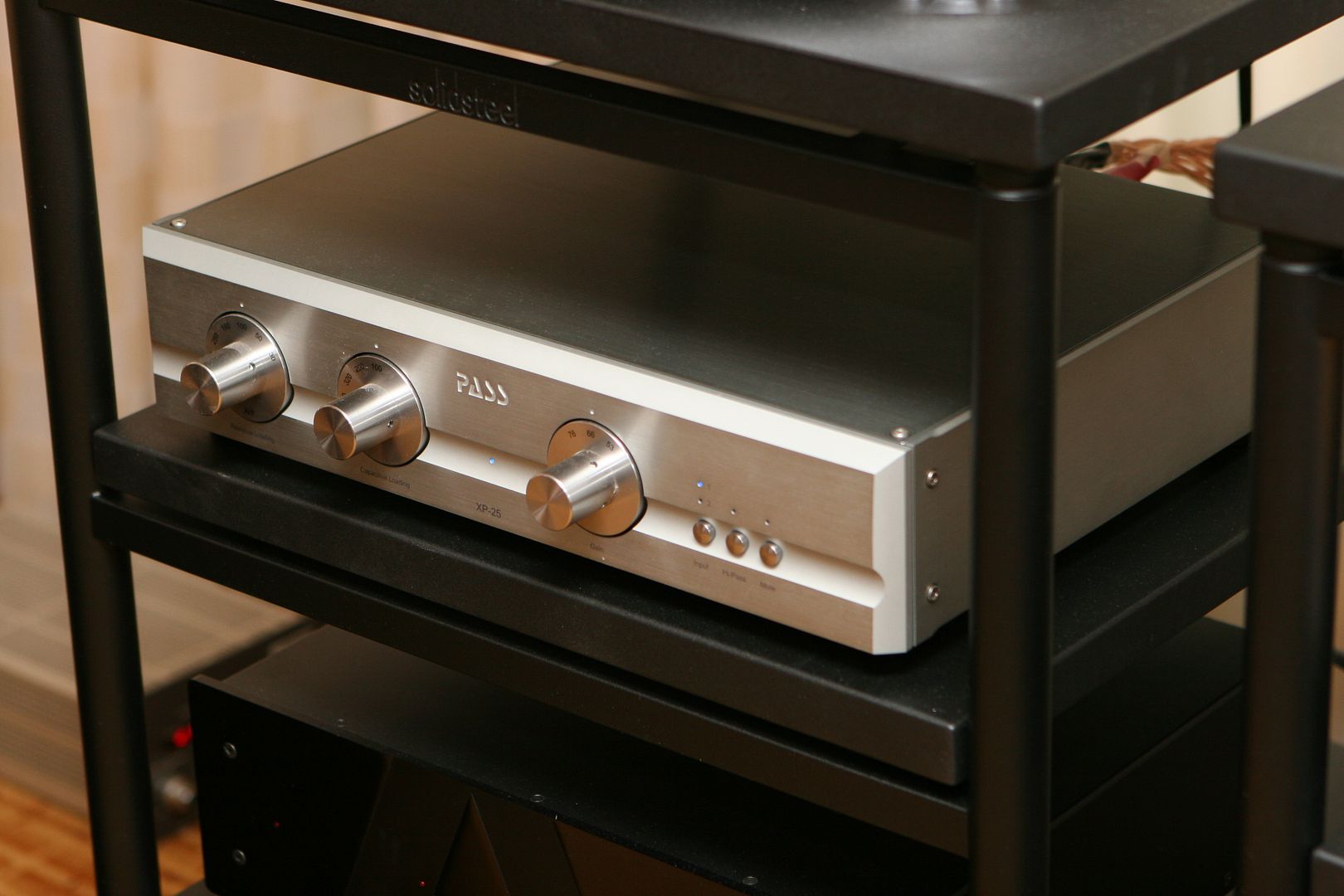 A Bryston BDP-1, handling the digital end of things.