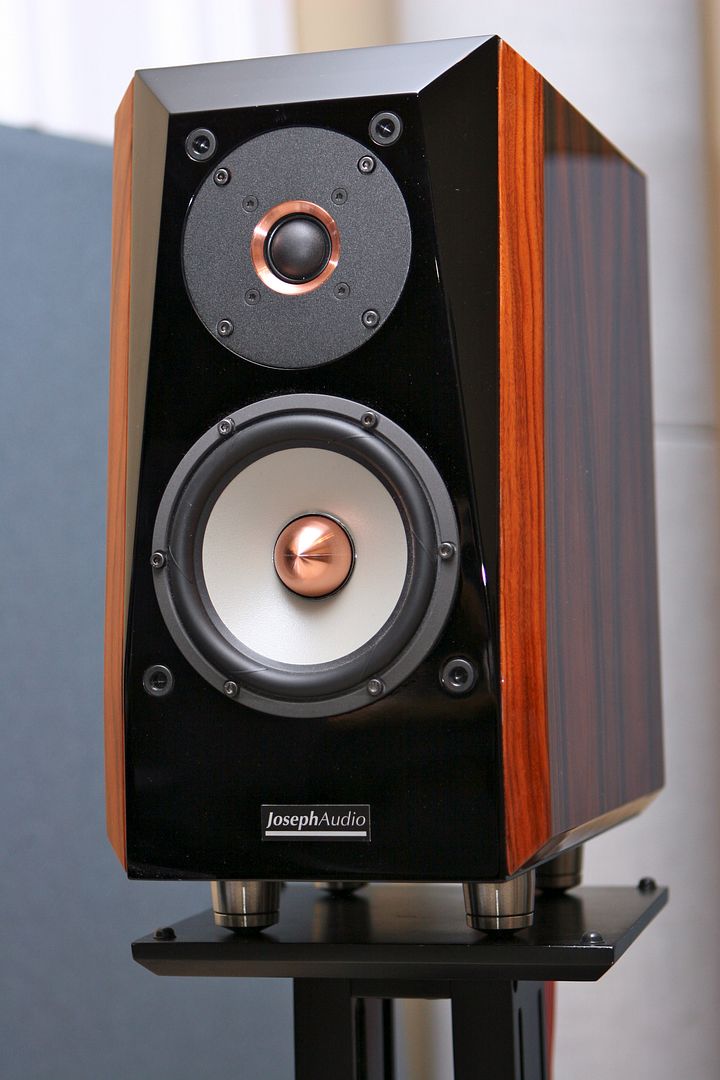 In with the new
In case you missed it, I picked up a pair of Joseph Audio Pulsars while I was in New York for the NYAV12 Show. This was most definitely not an impulse buy (for a change) as I was thrilled by them back in 2010, even if I wasn't thrilled with the price. Okay, so it took a year's worth of scrimping, but I finally pulled the trigger.
They're here. They're in. And they're better than I remembered. I love it when that happens.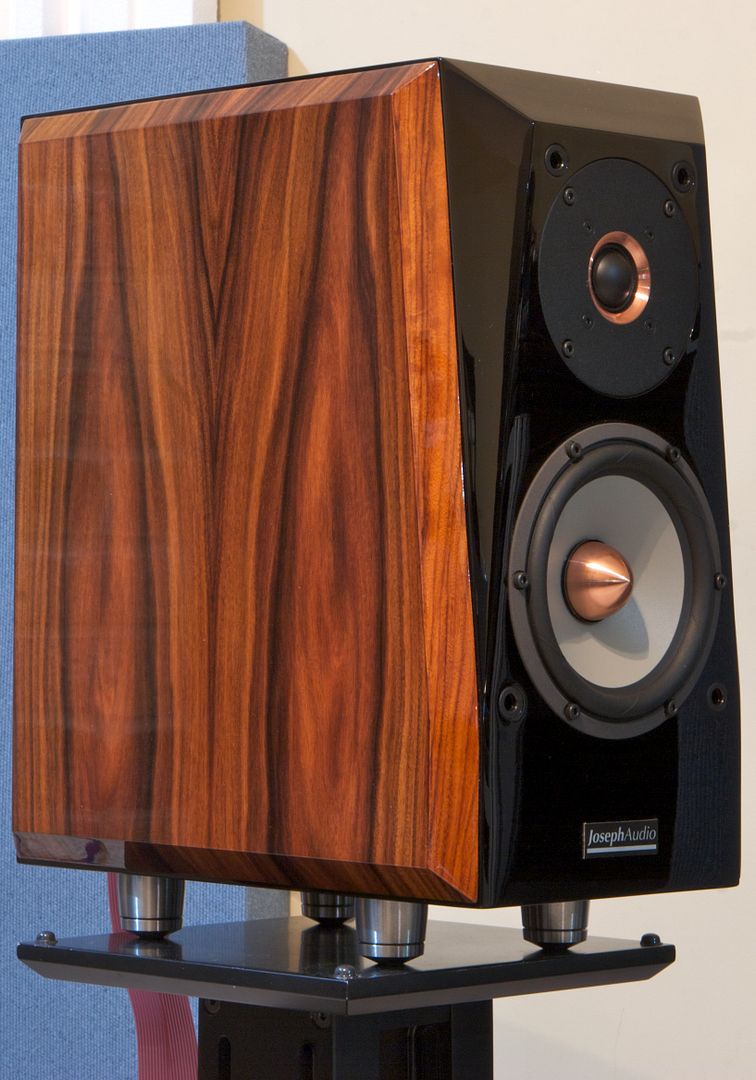 What else is new? Well, my Lampizator Level 4+ isn't exactly new since it's been here for a whole 3 weeks now (har har), but it's still breaking in. Those Teflon caps will take another month or so before they're "settled", but it's pretty much outstanding as it is. I opted for the volume control, which is fully analog, so I can use it as a preamp if I need to. I've been running it that way for the last few weeks, into the amp stage on my Luxman L-505u and, currently, into the big Plinius SA-Reference. Expensive piece of kit, but reference-quality costs what it does. Oh well.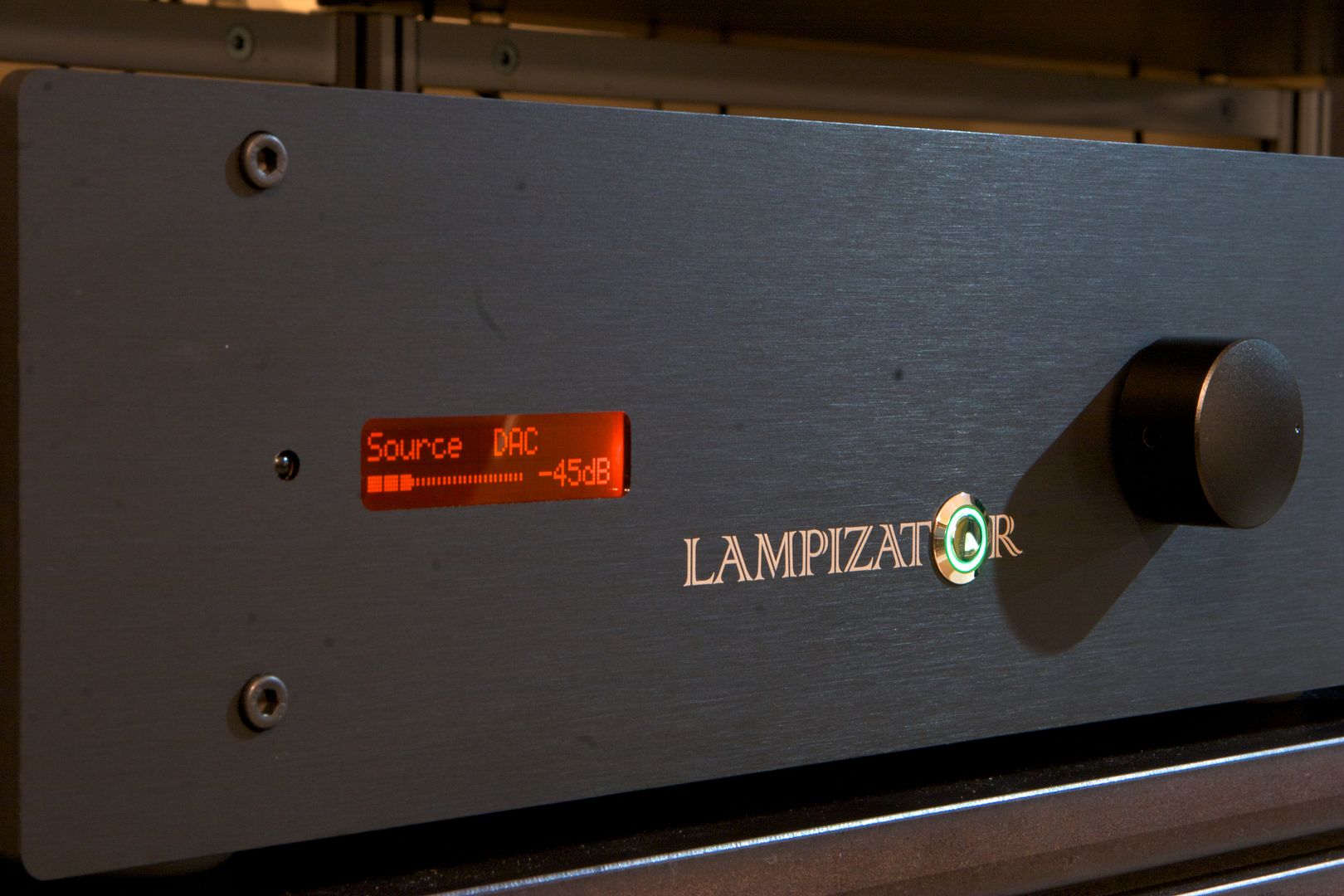 Speaking of reference stuff, Nordost sent me a cable loom for review in my mid-tier reference system. I received a Q-Base and some Blue Heaven LS power cords to go along with it. I also got some Red Dawn LS interconnects and speaker cables. It's a lot of wire, but so very awesome.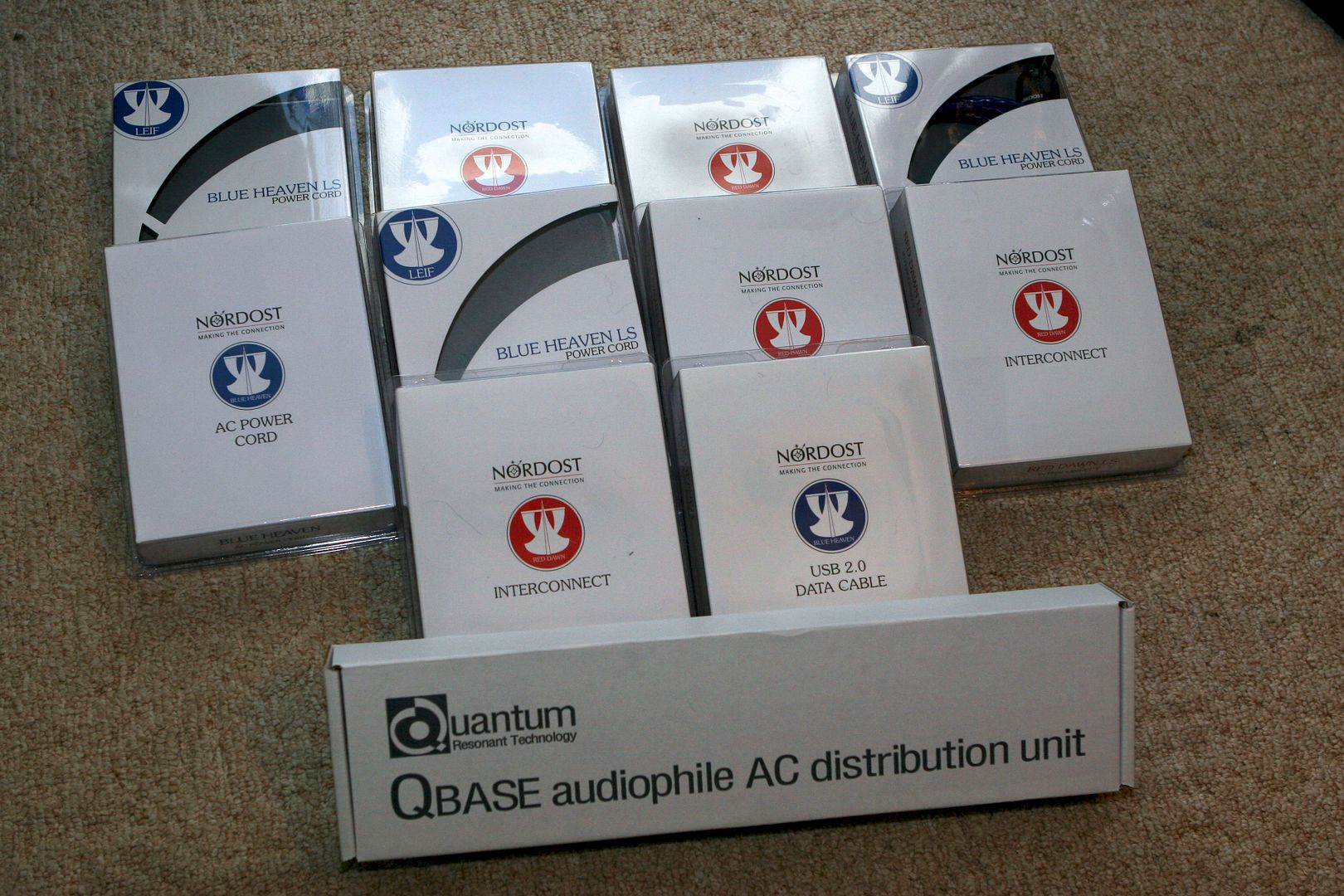 That's what's new.
What's in the queue
I have a spiffy pair of the Audioengine A5+ speakers sitting on my desktop. In bamboo! Their mini D1 DAC is paired with them — and smokin' Pandora all over my desk. Finally, some budget-friendly gear! I know, you're all shocked.
So, here's the short-term:
Vaughn Pinot Monitors
CEntrance Audiophile Desktop System
eFicion F300
(the clue)
Audioengine Desktop System
Lampizator Level 4+
Opening the window a bit farther into the future:
Magnepan Mini System
Conrad-Johnson ET3SE preamp and Classic 60 SE amplifier
Red Wine Audio Liliana monoblocks
Red Wine Audio Isabellina DAC
Vaughn Zinfandel
Nordost Red Dawn LS
And even some in-depth looks that weren't possible before:
Shunyata Hydra Triton
WyWires speaker cables and interconnects
Black Cat Cables Silver 75 and Morpheus speaker cables and interconnects
Berkeley Audio Alpha Series 2
And all of that will be done in May.
Ha!
Anyway, that's the schedule, which I'll attempt to roll through this summer. There might be some other stuff in there, but if so, it's escaped me temporarily — so I reserve the right to make changes!
Show coverage
In other news, the NYAV coverage is all wrapped up. Many thanks to TONEAudio for sponsoring that trip! I had a great time and saw/heard some remarkable gear. Not everything worked, but quite a lot did — and some worked far better than that. So, while TONEAudio has since decided that live show blogging isn't really "their bag", I'm still planning to attend T.H.E. Show in Newport, on June 1st through the 3rd, and I'm gonna blog the living shit out of it. As usual.
Other shows on my calendar:
And that's as far as I'm willing to plan.
Calling all sponsors
Last, but not least, we're now actively encouraging sponsorship.
Calling dealers, distributors and manufacturers: I've got a limited number of slots I can fill on the page with permanent links and logos. Contact me if you're interested in supporting the efforts of The Part-Time Audiophile!
And that's all for now, folks. Stay tuned for audio goodness.